Abstract
This paper is concerned with the general regular long-wave (RLW) types of equations. By the combination of Painlevé analysis and Lie group classification method, the conditional Painlevé property (PP) and Bäcklund transformations (BTs) of the nonlinear wave equations are provided under some conditions. Then, all of the point symmetries of the nonlinear RLW types of equations are obtained, the exact solutions to the equations are investigated. Particularly, some explicit solutions are provided by the special function and Φ-expansion method.
Graphical abstract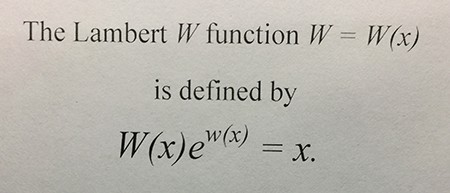 This is a preview of subscription content, log in to check access.
Access options
Buy single article
Instant access to the full article PDF.
US$ 39.95
Price includes VAT for USA
Subscribe to journal
Immediate online access to all issues from 2019. Subscription will auto renew annually.
US$ 199
This is the net price. Taxes to be calculated in checkout.
References
1.

A. Biswas, Nonlinear Dyn. 59, 423 (2010)

2.

D. Kaya, S. El-Sayed, Chaos Solitons Fractals 17, 869 (2003)

3.

L. Wang, J. Zhou, L. Ren, Int. J. Nonlinear Sci. 1, 58 (2006)

4.

N. Ibragimov,CRC handbook of Lie groups analysis of differential equations (CRC Press, Boca Raton, 1994)

5.

M. Lakshmanan, P. Kaliappan, J. Math. Phys. 24, 795 (1983)

6.

J. McLeod, P. Olver, SIAM J. Math. Anal. 14, 488 (1983)

7.

P. Olver,Applications of Lie groups to differential equations (Springer, New York, 1993)

8.

G. Bluman, A. Cheviakov, S. Anco,Applications of symmetry methods to partial differential equations (Springer-Verlag, New York, 2010)

9.

V. Galaktionov, S. Svirshchevskii,Exact solutions and invariant subspaces of nonlinear partial differential equations in Mechanics and Physics (Chapman and Hall/, 2006)

10.

C. Qu, C. Zhu, J. Phys. A: Math. Theor. 42, 475201 (2009)

11.

W. Sinkala, P. Leach, J. O'Hara, J. Differ. Equat. 244, 2820 (2008)

12.

W. Ma, Sci. Chin. Math. 55, 1769 (2012)

13.

H. Liu, Y. Geng, J. Differ. Equat. 254, 2289 (2013)

14.

H. Liu, J. Li, J. Comput. Appl. Math. 257, 144 (2014)

15.

H. Liu, Appl. Math. Lett. 83, 164 (2018)

16.

H. Liu, C. Yue, Nonlinear Dyn. 89, 1989 (2017)

17.

W. Ma, Disc. Cont. Dyn. Syst. Sci. 11, 707 (2018)

18.

W. Ma, Comput. Math. Appl. 78, 3422 (2019)

19.

W. Ma, Appl. Math. Lett. 102, 106161 (2020)

20.

H. Liu, L. Zhang, Chin. Phys. B 27, 040202 (2018)

21.

F. Cariello, M. Tabor, Physica D 39, 77 (1989)

22.

P. Clarkson, IMA J. Appl. Math. 44, 27 (1990)

23.

Z. Wang, D. Guo,Introduction to special functions (Science Press, Beijing, 1965) (in Chinese)

24.

P. Byrd, M. Fridman,Handbook of elliptic integrals for engineers and scientists (Springer, Berlin, 1970)

25.

J. Li, Sci. Chin. A: Math. 50, 773 (2007)

26.

W. Ma, B. Shekhtman, Linear Multilinear Alg. 58, 79 (2010)

27.

H. Liu, X. Liu, Z. Wang, X. Xin, Nonlinear Dyn. 85, 281 (2016)

28.

M. Wang, X. Li, J. Zhang, Phys. Lett. A 372, 417 (2008)
About this article
Cite this article
Liu, H., Bai, C. & Xin, X. Painlevé analysis, group classification and exact solutions to the nonlinear wave equations. Eur. Phys. J. B 93, 26 (2020). https://doi.org/10.1140/epjb/e2020-100402-6
Received:

Revised:

Published:
Keywords
Statistical and Nonlinear Physics