Abstract
The sorption interaction of chromium(VI) ions with carbon adsorbents was studied by the physicochemical methods of energy dispersive X-ray spectroscopy, IR spectroscopy, and modeling using the Firefly801 program. A probable sorption mechanism is proposed, which can be considered as the sum of processes determined by external and internal diffusion of ions, electrostatic interaction, and ion exchange reactions.
Access options
Buy single article
Instant access to the full article PDF.
US$ 39.95
Tax calculation will be finalised during checkout.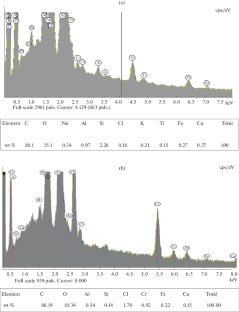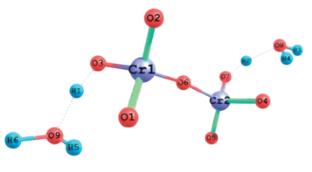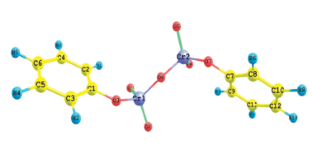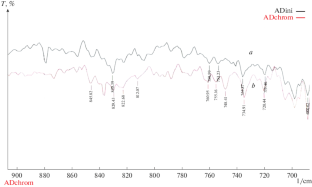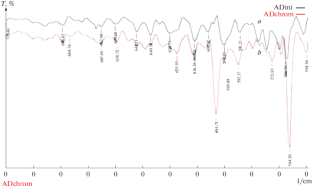 REFERENCES
1

Novotnik, B., Zuliani, T., and Scancar, J., J. Anal. At. Spectrom., 2012, vol. 27, no. 9, pp. 1484–1493.

2

Usui, T., Iwata, T., and Miyake, S., J. Dent. Sci., 2018, vol. 13, no. 2, pp. 151–159.

3

Vinogradov, S.S., Ekologicheski bezopasnoe gal'vanicheskoe proizvodstvo (Environmentally-Safe Galvanic Manufacturing), Moscow: Globus, 2002.

4

Basha, C.A., Ramanathan, K., and Rajkumar, R., Ind. Eng. Chem. Res., 2008, vol. 47, no. 7, pp. 2279–2286.

5

Dudarev, V.I., Filatova, E.G., Dudareva, G.N., et al., Zavod. Lab., Diagn. Mater., 2015, no. 1 (81), pp. 16–23.

6

Klimova, O.V., Dudarev, V.I., and Filatova, E.G., RF Patent 2547756, 2013.

7

Leonov, S.B., Elshin, V.V., Dudarev, V.I., et al., RF Patent 2064335, 1996.

8

Leonov, S.B., Elshin, V.V., Dudarev, V.I., et al., Poluchenie i primenenie sinteticheskikh uglerodnykh sorbentov dlya izvlecheniya blagorodnykh metallov (Synthesizing and Application of Synthetic Carbon Sorbents for Noble Metals Extracting), Irkutsk: Irkutsk State Technical Univ., 1997.

9

Leonov, S.B., Elshin, V.V., Dudarev, V.I., et al., Uglerodnye sorbenty na osnove iskopaemykh uglei (Carbon Sorbents on the Base of Fossil Coal), Irkutsk: Irkutsk State Technical Univ., 2000.

10

Lavrukhina, A.K. and Yukina, L.V., Analiticheskaya khimiya khroma (Analytical Chemistry of Chromium), Moscow: Nauka, 1979.

11

Nakamoto, K., Infrared and Raman Spectra of Inorganic and Coordination Compounds, Part A: Theory and Applications in Inorganic Chemistry, Hoboken, NJ: Wiley, 2009.

12

Silverstain, R.M., Bassler, G.C., and Morrill, T.C., Spectrometric Identification of Organic Compounds, New York: John Wiley and Sons, 1991.

13

Ryabin, V.A., Neorganicheskie soedineniya khroma (Inorganic Compounds of Chromium), Leningrad: Khimiya, 1981.

14

Dudareva, G.N., Randin, O.I., Petukhova, G.A., et al., Prot. Met. Phys. Chem. Surf., 2015, vol. 51, no. 6, pp. 939–943.
About this article
Cite this article
Rybarchuk, O.V., Dragunsky, A.V., Dudarev, V.I. et al. Sorption Reaction of Chromium(VI) Ions with Carbon Adsorbents. Prot Met Phys Chem Surf 57, 464–468 (2021). https://doi.org/10.1134/S2070205121030205
Received:

Revised:

Accepted:

Published:

Issue Date:
Keywords:
chromium(VI) ions

absorption

carbon adsorbents

mechanism