Abstract
The formation and development of any individual settlement is influenced by a combination of interrelated, historical, socioeconomic, scientific, technological, and geographical factors. The latter include combinations of natural and climatic features, natural resource potentials of land and sea, features of the formation of a settlement network in areas, economic and geographical position, etc. The overall goal of the development of any settlement is to increase the level and quality of life of the population on the basis of sustainable socioeconomic development. To achieve sustainable development of the settlement, it is necessary to analyze the spatial and functional structure of the settlement at two levels: the settlement with its aquaterritorial environment and the mesoregion at the level of a subject of the Russian Federation. The features of geographical factors in the development of coastal settlements are highlighted, including their access to marine natural resources and maritime transport. A generalized assessment of the coastal settlements of Pacific Russia, their location in various natural-geographical and socioeconomic zones, the role of natural resource potential, and the size of economic centers and their specialization is given. Settlements (economic centers) located in the northern and southern zones of socioeconomic development of Pacific Russia are identified. The features of their economic structure according to types of economic activity, due to the presence of a combination of favorable and negative socioeconomic and geographical factors, are noted. In coastal settlements, the importance of creating special environmental protection organizations that are part of the regional system of environmental and resource monitoring is noted; this should ensure the high ecological quality of the marine environment adjacent to the settlement.
Access options
Buy single article
Instant access to the full article PDF.
USD 39.95
Price excludes VAT (USA)
Tax calculation will be finalised during checkout.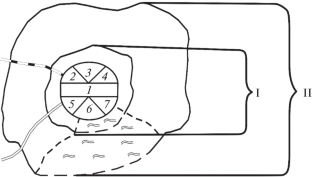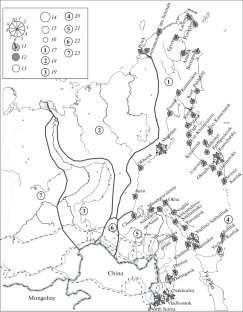 REFERENCES
Saushkin, Yu.G., Ekonomicheskaya geografiya: istoriya, teoriya, metody, praktika (Economic Geography: History, Theory, Methods, Practice), Moscow: Mysl', 1973.

Kovalev, S.A., Izbrannye trudy (Selectas), Smolensk: Oikumena, 2003.

Lappo, G.M., Goroda Rossii. Vzglyad geografa (Cities of Russia. Geographer's View), Moscow: Novyi Khronograf, 2012.

Khorev, B.S., Gorodskie poseleniya SSSR: (Problemy rosta i ikh izuchenie): Ocherki geografii rasseleniya (Urban Settlements of the USSR: (Problems of Growth and Their Study): Essays on the Geography of Settlement), Moscow: Mysl', 1968.

Lyubovnyi, V.Ya., Monoprofile cities and city-forming enterprises, Chelovek i Trud, 2000, no. 9, pp. 16–20.

Alekseev, A.I., Mnogolikaya derevnya: (Naselenie i territoriya) (The Many Faces of Village: (Population and Territory)), Moscow: Mysl', 1990.

Saushkin, Yu.G. and Glushkova, V.G., Moskva sredi gorodov mira (Moscow among the Cities of the World), Moscow: Mysl', 1983.

Gorod i derevnya v Evropeiskoi Rossii: Sto let peremen: Pamyati Veniamina Petrovicha Semenova-Tyan-Shanskogo (City and Village in European Russia: One Hundred Years of Change: In Memory of Veniamin Petrovich Semenov-Tyan-Shansky), Moscow: OGI, 2001.

Lazarenko, V.A., Approaches to the study of the city in domestic socio-economic geography, in Teoreticheskie i metodicheskie podkhody v ekonomicheskoi i sotsial'noi geografii (Theoretical and Methodological Approaches in Economic and Social Geography), Moscow: Mosk. Gos. Univ., 2019, pp. 80–95.

Lappo, G.M., Razvitie gorodskikh aglomeratsii v SSSR (Development of Urban Agglomerations in the USSR), Moscow: Nauka, 1978.

Polyan, P.M., Metodika vydeleniya i analiza opornogo karkasa rasseleniya (Methods for Isolating and Analyzing the Supporting Frame of Settlement), Moscow: Akad. Nauk SSSR, Inst. Geogr., 1988.

Shuper, V.A., Samoorganizatsiya gorodskogo rasseleniya (Self-Organization of Urban Settlement), Moscow: Ross. Otkrytyi Univ., 1995.

Makhrova, A.G. and Kirillov, P.L., "Housing projection" of modern Russian urbanization, Reg. Issled., 2014, no. 4, pp. 134–144.

Tkachenko, A.A., Fomkina, A.A., and Shavrin, V.N., District settlement systems in Central Russia, in Vopr. geografii. Sb. 135. Geografiya naseleniya i sotsial'naya geografiya (Issues of Geography. Coll. 135. Population Geography and Social Geography), Moscow: Kodeks, 2013, pp. 270–288.

Kovalev, S.A. and Alekseev, A.I., Rural resettlement, in Ekonomicheskaya i sotsial'naya geografiya Rossii. Geografiya otraslei narodnogo khozyaistva Rossii (Economic and Social Geography of Russia. Geography of Branches of the National Economy of Russia), Moscow: LIBROKOM, 2013, pp. 240–244.

Zaionchkovskaya, Zh.A. and Ioffe, G.V., Dynamics of settlement in the Moscow region as a reflection of post-Soviet transformations, Voprosy geografii. Sbornik 135: Geografiya naseleniya i sotsial'naya geografiya (Issues of Geography. Coll. 135. Population Geography and Social Geography), Moscow: Kodeks, 2013, pp. 188–223.

Vorob'ev, V.V., Cities of the southern part of Eastern Siberia: (Historical and geographical essays), in Tr. Vost.-Sib. filiala Sib. Otdel. Akad. Nauk SSSR; Vyp. 28. Ser. ekonomiko-geogroficheskaya (Proceedings of the East Sib. Branch of the Siberian Branch of the USSR Academy of Sciences; Issue. 28. Ser. Economic and Geographical), Irkutsk: Irkutsk. Knizhn. Izd., 1959.

Kosmachev, K.P., Pionernoe osvoenie taigi. Ekonomiko-geograficheskie problem (Pioneer exploration of the taiga. Economic and geographical problems), Novosibirsk: Nauka, 1974.

Romanov, M.T., Territorial'noe ustroistvo khozyaistva i naseleniya na rossiiskom Dal'nem Vostoke (Territorial Structure of the Economy and Population in the Russian Far East), Vladivostok: Dal'nauka, 2004.

Baklanov, P.Ya., Sustainable development of coastal regions: geographic and geopolitical factors and limitations, Balt. Reg., 2022, vol. 14, no. 1, pp. 4–16.

Bezrukov, L.A., Kontinental'no-okeanicheskaya dikhotomiya v mezhdunarodnom i regional'nom razvitii (Continental-Oceanic Dichotomy in International and Regional Development), Novosibirsk: Geo, 2008.

Bezrukov, L.A., Economic-geographical concept of the continental-oceanic dichotomy, in Obshchestvenno-geograficheskie problemy osvoeniya prostranstva i resursov Mirovogo okeana (Socio-Geographical Problems of the Development of Space and Resources of the World Ocean), Moscow: Aspekt Press, 2008, pp. 22–53.

Sovremennaya Rossiya: geograficheskioe opisanie nashego Otechestva. Dal'gnii Vostok (Modern Russia: A Geographical Description of Our Fatherland. Far East), Kotlyakov, V.M. and Baklanov, P.Ya., Eds., Moscow: Paulsen, 2020.

Strategiya territorial'noi organizatsii khozyaistvennykh struktur (Strategy of the Territorial Organization of Economic Structures), Baklanov, P.Ya, Romanov, M.T, Eds., Vladivostok: Dal'nevost. Otdel. Akad. Nauk SSSR, 1991.

Subbotina, T.V. and Sharygin, M.D., Territorial'nye sotsial'no-ekologo-ekonomicheskie sistemy: monografiya (Territorial socio-ecological and economic systems: monograph), Perm: Redaktsionno-Izd. Otdel Perm. Gos. Univ., 2011.

Trofimov, A.M., Geoinformatsionnye sistemy i problemy upravleniya okruzhayushchei sredoi (Geoinformation Systems and Problems of Environmental Management), Kazan: Kazan Univ., 1984.

Trofimov, A.M., Regional'nyi geoekologicheskii analiz (Regional Geoecological Analysis), Kazan: Brig, 2009.

Moshkov, A.V., Factors of sustainable development of the territorial and sectoral structure of the regions of the coastal zone of Pacific Russia, Regionalistika, 2019, vol. 6, no. 4, pp. 14–31.

Baklanov, P.Ya., Moshkov, A.V., and Romanov, M.T., Pacific Russia: main factors and directions of long-term development, in Problemy regional'nogo razvitiya Rossii (Problems of Regional Development of Russia), Moscow: Kodeks, 2016, pp. 595–618.

Antonova, N.E. and Lomakina, N.V., Natural resource industries of the Far East: new development factors, Ekon. Sots. Peremeny: Fakty, Tendentsii, Prognoz, 2018, vol. 11, no. 1, pp. 43–56.

Bardal, A.B., Transportnyi kompleks Dal'nego Vostoka: transformatsiya i integratsiya (Transport Complex of the Far East: Transformation and Integration), Khabarovsk: Inst. Ekon. Issled. Dal'nevost. Otdel. Ross. Akad. Nauk, 2019.

Zemtsov, S.P. and Baburin, V.L., Assessment of the potential of the economic and geographical position of the regions of Russia, Ekon. Reg., 2016, vol. 12, no. 1, pp. 117–138.
Funding
This work was supported by a grant from the Russian Science Foundation (The Potential of Coastal Settlements for Long-Term Development: The Content and Methods of Assessment (Using the Example of Pacific Russia), project no. 22-17-00186).
About this article
Cite this article
Baklanov, P.Y., Moshkov, A.V. & Ushakov, E.A. Geographic Factors in the Sustainable Development of the Primorsky Settlements of Pacific Russia. Geogr. Nat. Resour. 43 (Suppl 1), S1–S8 (2022). https://doi.org/10.1134/S187537282205002X
Received:

Revised:

Accepted:

Published:

Issue Date:

DOI: https://doi.org/10.1134/S187537282205002X
Keywords:
geographical factors

natural and climatic conditions

geographical location

resource potential

territorial structures of the economy

sustainable development

Pacific Russia