Abstract
This review addresses the use of poly(ethylene glycol) (PEG) and PEG conjugation for the design of novel dosage forms and the modification of biomolecules. The peculiarities of PEGylated nanoparticles, liposomes, proteins, enzymes, and small drug and polyelectrolyte molecules and their influence on systemic drug delivery, including overcoming of various biological barriers and adhesion to mucosal tissues (mucoadhesion), are considered.
This is a preview of subscription content, log in to check access.
Access options
Buy single article
Instant access to the full article PDF.
US$ 39.95
Price includes VAT for USA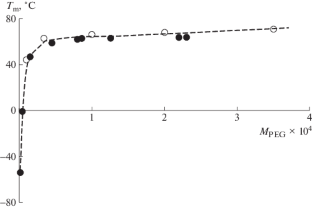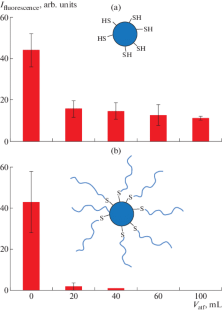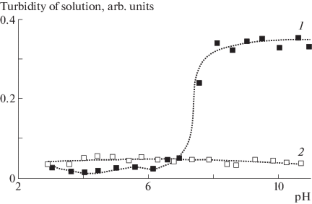 REFERENCES
1

J. Herzberger, K. Niederer, H. Pohlit, J. Seiwert, M. Worm, F. R. Wurm, and H. Frey, Chem. Rev. 116, 2170 (2016).

2

M. J. Roberts, M. D. Bentley, and J. M. Harris, Adv. Drug Delivery Rev. 54, 459 (2002).

3

V. A. Kabanov, Polymer Encyclopedia (Sov. Entsikl., Moscow, 1974), Vol. 2, p. 427 [in Russian].

4

I. L. Knunyants, Chemistry: Great Encyclopedia (Bol'shaya ross. entsikl., Moscow, 1988) [in Russian].

5

K. Pielichowski and K. Flejtuch, Polym. Adv. Technol. 13, 690 (2002).

6

R. Majumdar, K. S. Alexander, and A. T. Riga, Pharmazie 65, 342 (2010).

7

E. A. Bekturov and Z. Kh. Bakauova, Synthetic Water-Soluble Polymers in Solutions (Nauka, Alma-Ata, 1981) [in Russian].

8

V. A. Kabanov and I. M. Papisov, Vysokomol. Soedin., Ser. A 21, 243 (1979).

9

E. A. Bekturov and L. A. Bimendina, Adv. Polym. Sci. 41, 99 (1981).

10

E. Tsuchida and K. Abe, Adv. Polym. Sci. 45, 1 (1982).

11

V. A. Kemenova, R. I. Mustafin, K. V. Alekseev, A. M. Skorodinskaya, A. B. Zezin, A. I. Tenetsova, and V. A. Kabanov, Farmatsiya 60 (3), 67 (1991).

12

Hydrogen-Bonded Interpolymer Complexes: Formation, Structure and Applications, Ed. by V. V. Khutoryanskiy and G. Staikos (World Sci. Publ. Co. Pte. Ltd., Hackensack, 2009).

13

E. A. Bekturov, R. E. Khamzamulina, Z. Kh. Bakauova, S. E. Kudaibergenov, T. K. Dzhumadilov, A. Sh. Cherdabaev, and M. A. Asaubekov, in Molecular Complexes of Polymers (Nauka, Alma-Ata, 1988), p. 176 [in Russian].

14

N. I. Aksenova, V. A. Kemenova, A. V. Kharenko, A. B. Zezin, G. B. Bravova, and V. A. Kabanov, Vysokomol. Soedin., Ser. A 40, 403 (1998).

15

A. Harada, J. Li, and M. Kamachi, Macromolecules 26, 5698 (1993).

16

G. S. Irmukhametova, B. J. Fraser, J. L. Keddie, G. A. Mun, and V. V. Khutoryanskiy, Langmuir 28, 299 (2012).

17

M. Serres-Gómez, G. González-Gaitano, D. B. Kaldybekov, E. D. H. Mansfield, V. V. Khutoryanskiy, J. R. Isasi, and C. A. Dreiss, Langmuir 34, 10591 (2018).

18

H. Geckil, F. Xu, X. Zhang, S. Moon, and U. Demirci, Nanomedicine 5, 469 (2010).

19

T. S. Wilems, X. Lu, Y. E. Kurosu, Z. Khan, H. J. Lim, and L. A. Smith Callahan, J. Biomed. Mater. Res., Part A 105, 3059 (2017).

20

Y. Akiyama, H. Osuka, Y. Nagasaki, M. Kato, and K. Kataoka, Bioconjugate Chem. 11, 947 (2000).

21

J. M. Harris and A. Kozlowski, US Patent No. 5672662 (1997).

22

I. G. Nikitin, I. E. Baikova, and L. M. Gogova, Lechebnoe Delo, No. 4, 18 (2005).

23

P. K. Working, M. S. Newman, J. Johnson, and J. B. Cornacoff, ACS Symp. Ser. 680, 45 (1997).

24

A. Abuchowski, J. R. McCoy, N. C. Palczuk, T. van Es, and F. F. Davis, J. Biol. Chem. 252, 3582 (1977).

25

V. Weissig, T. K. Pettinger, and N. Murdock, Int. J. Nanomed. 9, 4357 (2014).

26

P. Arturson, T. Laakso, and P. Edman, J. Pharm. Sci. 72, 1415 (1983).

27

J. S. Tan, D. E. Butterfield, C. L. Voycheck, K. D. Caldwell, and J. T. Li, Biomaterials 14, 823 (1993).

28

J. S. Suk, Q. Xu, N. Kim, J. Hanes, and L. M. Ensign, Adv. Drug Delivery Rev. 99, 28 (2016).

29

A. O. Raikov, A. Hashem, and M. A. Baryshnikova, Russ. J. Biother. 15, 90 (2016).

30

G. Blume and G. Cevc, Biochim. Biophys. Acta 1146, 157 (1993).

31

M. Vert and D. Domurado, J. Biomater. Sci., Polym. Ed. 11, 1307 (2000).

32

M. L. Immordino, F. Dosio, and L. Cattel, Int. J. Nanomed. 1, 297 (2006).

33

L. Cattel, M. Ceruti, and F. Dosio, J. Chemother. 16 (Suppl. 4), 94 (2004).

34

P. Milla, F. Dosio, and L. Cattel, Curr. Drug Metab. 13, 105 (2012).

35

T. M. Allen, C. Hansen, F. Martin, C. Redemann, and A. Yau-Young, Biochim. Biophys. Acta, Biomembr. 1066, 29 (1991).

36

C. Allen, N. Dos Santos, R. Gallagher, G. N. C. Chiu, Y. Shu, W. M. Li, S. A. Johnstone, A. S. Janoff, L. D. Mayer, M. S. Webb, and M. B. Bally, Biosci. Rep. 22, 225 (2002).

37

K. Braeckmans, K. Buyens, W. Bouquet, C. Vervaet, P. Joye, F. De Vos, L. Plawinski, L. Doeuvre, E. Angles-Cano, N. N. Sanders, J. Demeester, and S. C. De Smedt, Nano Lett. 10, 4435 (2010).

38

V. P. Torchilin, V. G. Omelyanenko, M. I. Papisov, A. A. Bogdanov, V. S. Trubetskoy, J. N. Herron, and C. A. Gentry, Biochim. Biophys. Acta 1195, 11 (1994).

39

V. P. Torchilin and M. I. Papisov, J. Liposome Res. 4, 725 (1994).

40

P. P. Deshpande, S. Biswas, and V. P. Torchilin, Nanomedicine 8, 1509 (2013).

41

T. M. Allen, C. Hansen, and J. Rutledge, Biochim. Biophys. Acta 981, 27 (1989).

42

T. M. Allen and A. Chonn, FEBS Lett. 223, 42 (1987).

43

A. L. Klibanov, K. Maruyama, V. P. Torchilin, and L. Huang, FEBS Lett. 268, 235 (1990).

44

N. Seetharamu, E. Kim, H. Hochster, F. Martin, and F. Muggia, Anticancer Res. 30, 541 (2010).

45

T. Boulikas, Expert Opin. Invest. Drugs 18, 1197 (2009).

46

W. C. Zamboni, S. Ramalingam, D. M. Friedland, R. P. Edwards, R. G. Stoller, S. Strychor, L. Maruca, B. A. Zamboni, C. P. Belani, and R. K. Ramanathan, Clin. Cancer Res. 15, 1466 (2009).

47

T. Li and S. Takeoka, Int. J. Nanomed. 8, 3855 (2013).

48

N. Golkar, A. M. Tamaddon, and S. M. Samani, J. Liposome Res. 26, 113 (2015).

49

D. B. Kaldybekov, P. Tonglairoum, P. Opanasopit, and V. V. Khutoryanskiy, Eur. J. Pharm. Sci. 111, 83 (2018).

50

G. Di Minno, A. M. Cerbone, A. Coppola, E. Cimino, M. Di Capua, F. Pamparana, A. Tufano, and M. N. Di Minno, Haemophilia 16, 2 (2010).

51

C. Ginn, H. Khalili, R. Lever, and S. Brocchini, Future Med. Chem. 6, 1829 (2014).

52

A. Kolate, D. Baradia, S. Patil, I. Vhora, G. Kore, and A. Misra, J. Controlled Release 192, 67 (2014).

53

G. Pasut and F. M. Veronese, J. Controlled Release 161, 461 (2012).

54

P. Bailon and C. Y. Won, Expert Opin. Drug Delivery 6, 1 (2009).

55

F. M. Veronese, Biomaterials 22, 405 (2001).

56

M. J. Roberts and J. M. Harris, J. Pharm. Sci. 87, 1440 (1998).

57

C. J. Fee, Biotechnol. Bioeng. 98, 725 (2007).

58

M. Kusterle, S. Jevševar, and V. G. Porekar, Acta Chim. Slov. 55, 594 (2008).

59

F. M. Veronese, P. Caliceti, and O. Schiavon, J. Bioact. Compat. Polym. 12, 196 (1997).

60

A. Abuchowski, T. van Es, N. C. Palczuk, and F. F. Davis, J. Biol. Chem. 252, 3578 (1977).

61

S. Zalipsky and C. Lee, in Poly(Ethylene Glycol) Chemistry. Topics in Applied Chemistry, Ed. by J. M. Harris and S. Zalipsky (Springer, Boston, 1992), p. 347.

62

M. D. Bentley, J. M. Harris, and A. Kozlowski, US Patent No. US6448369B1 (1999).

63

J. M. Harris and R. M. Herati, US Patent No. US5252714A (1993).

64

O. B. Kinstler, D. N. Brems, S. L. Lauren, A. G. Paige, J. B. Hamburger, and M. J. Treuheit, Pharm. Res. 13, 996 (1996).

65

O. Kinstler, G. Molineux, M. Treuheit, D. Ladd, and C. Gegg, Adv. Drug Delivery Rev. 54, 477 (2002).

66

S. J. Bell, C. M. Fam, E. A. Chlipala, S. J. Carlson, J. I. Lee, M. S. Rosendahl, D. H. Doherty, and G. N. Cox, Bioconjugate Chem. 19, 299 (2008).

67

J. Wang, T. Hu, Y. Liu, G. Zhang, G. Ma, and Z. Su, Anal. Biochem. 412, 114 (2011).

68

H. Lee, I. H. Jang, S. H. Ryu, and T. G. Park, Pharm. Res 20, 818 (2003).

69

Y. Tong, K. Zhong, H. Tian, X. Gao, X. Xu, X. Yin, and W. Yao, Int. J. Biol. Macromol. 46, 331 (2010).

70

R. J. Goodson and N. V. Katre, Bio/Technology 8, 343 (1990).

71

J. M. Harris and R. B. Chess, Nat. Rev. Drug Discovery 2, 214 (2003).

72

EMEA. Cimzia "assessment report". http://www.ema.europa.eu/docs/en_GB/document_ library/EPAR_-_Public_assessment_report/human/ 001037/ WC500069735.pdf. Cited 2020.

73

S. Zalipsky, in Poly(Ethylene Glycol) Chemistry and Biological Applications, Ed. by J. M. Harris and S. Zalipsky (ACS Books, Washington, DC, 1997), p. 318.

74

P. L. Turecek, M. J. Bossard, F. Schoetens, and I. A. Ivens, J. Pharm. Sci. 105, 460 (2016).

75

L. Banci, I. Bertini, L. M. Scolaro, P. Caliceti, O. Schiavon, and F. M. Veronese, J. Inorg. Biochem. 39, 149 (1990).

76

F. M. Veronese, L. Sartore, O. Schiavon, and P. Caliceti, Ann. N. Y. Acad. Sci. 613, 468 (1990).

77

G. Digilio, L. Barbero, C. Bracco, D. Corpillo, P. Esposito, G. Piquet, S. Traversa, and S. Aime, J. Am. Chem. Soc. 125, 3458 (2003).

78

K. D. Hinds and S. W. Kim, Adv. Drug Delivery Rev. 54, 505 (2002).

79

F. Meng, B. N. Manjula, P. K. Smith, and S. A. Acharya, Bioconjugate Chem. 19, 1352 (2008).

80

F. M. Veronese, A. Mero, F. Caboi, M. Sergi, C. Marongiu, and G. Pasut, Bioconjugate Chem. 18, 1824 (2007).

81

Y. Hayashi, J. M. Harris, and A. S. Hoffman, React. Funct. Polym. 67, 1330 (2007).

82

T. Yamaoka, Y. Tabata, and Y. Ikada, J. Pharm. Sci. 83, 601 (1994).

83

R. P. Garay and J. R. Labaune, Open Conf. Proc. J. 2, 104 (2011).

84

J. K. Armstrong, G. Hempel, S. Koling, L. S. Chan, T. Fisher, H. J. Meiselman, and G. Garratty, Cancer 110, 103 (2007).

85

N. J. Ganson, S. J. Kelly, E. Scarlett, J. S. Sundy, and M. S. Hershfield, Arthritis Res. Ther. 8, R12 (2006).

86

J. W. Yoo, E. Chambers, and S. Mitragotri, Curr. Pharm. Des. 16, 2298 (2010).

87

E. Nance, K. Timbie, G. W. Miller, J. Song, C. Louttit, A. L. Klibanov, T. Y. Shih, G. Swaminathan, R. J. Tamargo, G. F. Woodworth, J. Hanes, and R. J. Price, J. Controlled Release 189, 123 (2014).

88

R. Gref, M. Lück, P. Quellec, M. Marchand, E. Dellacherie, S. Harnisch, T. Blunk, and R. H. Müller, Colloids Surf., B 18, 301 (2000).

89

M. Miteva, K. C. Kirkbride, K. V. Kilchrist, T. A. Werfel, H. Li, C. E. Nelson, M. K. Gupta, T. D. Giorgio, and C. L. Duvall, Biomaterials 38, 97 (2015).

90

S. M. Moghimi, H. Hedeman, I. S. Muir, L. Illum, and S. S. Davis, Biochim. Biophys. Acta 1157, 233 (1993).

91

D. E. Owens and N. A. Peppas, Int. J. Pharm. 307, 93 (2006).

92

C. J. Porter, S. M. Moghimi, L. Illum, and S. S. Davis, FEBS Lett. 305, 62 (1992).

93

D. Leu, B. Manthey, J. Kreuter, P. Speiser, and P. P. Delucax, J. Pharm. Sci. 73, 1433 (1984).

94

S. D. Tröster, K. H. Wallis, R. H. Müller, and J. Kreuter, J. Controlled Release 20, 247 (1992).

95

R. Gref, Y. Minamitake, M. T. Peracchia, V. Trubetskoy, V. Torchilin, and R. Langer, Science 263 (5153), 1600 (1994).

96

D. Bazile, C. Prud'homme, M. T. Bassoullet, M. Marlard, G. Spenlehauer, and M. Veillard, J. Pharm. Sci. 84, 493 (1995).

97

F. De Jaeghere, E. Allemann, J. Feijen, T. Kissel, E. Doelker, and R. Gurny, J. Drug Targeting 8, 143 (2000).

98

N. Jaulin, M. Appel, C. Passirani, G. Barratt, and D. Labarre, J. Drug Targeting 8, 165 (2000).

99

X. Jiang, W. Qu, D. Pan, Y. Ren, J. M. Williford, H. Cui, E. Luijten, and H. Q. Mao, Adv. Mater. 25, 227 (2013).

100

F. Alexis, E. Pridgen, L. K. Molnar, and O. C. Farokhzad, Mol. Pharmaceutics 5, 505 (2008).

101

J. Kim, P. H. Kim, S. W. Kim, and C. O. Yun, Biomaterials 33, 1838 (2012).

102

L. M. Ensign, C. Schneider, J. S. Suk, R. Cone, and J. Hanes, Adv. Mater. 24, 3887 (2012).

103

S. K. Lai, K. Hida, S. Shukair, Y. Y. Wang, A. Figueiredo, R. Cone, T. J. Hope, and J. Hanes, J. Virol. 83, 11196 (2009).

104

J. L. McAuley, S. K. Linden, C. W. Png, R. M. King, H. L. Pennington, S. J. Gendler, T. H. Florin, G. R. Hill, V. Korolik, and M. A. McGuckin, J. Clin. Invest. 117, 2313 (2007).

105

A. Jachak, S. K. Lai, K. Hida, J. S. Suk, N. Markovic, S. Biswal, P. N. Breysse, and J. Hanes, Nanotoxicology 6, 614 (2012).

106

S. K. Lai, D. E. O' Hanlon, S. Harrold, S. T. Man, Y. Y. Wang, R. Cone, and J. Hanes, Proc. Natl. Acad. Sci. U. S. A. 104, 1482 (2007).

107

S. S. Olmsted, J. L. Padgett, A. I. Yudin, K. J. Whaley, T. R. Moench, and R. A. Cone, Biophys. J. 81, 1930 (2001).

108

S. K. Lai, Y. Y. Wang, and J. Hanes, Adv. Drug Delivery Rev. 61, 158 (2009).

109

Y. Cu and W. M. Saltzman, Mol. Pharm. 6, 173 (2009).

110

M. Agafonov, T. Volkova, R. Kumeev, E. Chibunova, and I. Terekhova, J. Mol. Liq. 274, 770 (2019).

111

S. K. Lai, J. S. Suk, A. Pace, Y. Y. Wang, M. Yang, O. Mert, J. Chen, J. Kim, and J. Hanes, Biomaterials 32, 6285 (2011).

112

J. S. Suk, S. K. Lai, Y. Y. Wang, L. M. Ensign, P. L. Zeitlin, M. P. Boyle, and J. Hanes, Biomaterials 30, 2591 (2009).

113

E. A. Mun, P. W. J. Morrison, A. C. Williams, and V. V. Khutoryanskiy, Mol. Pharm. 11, 3556 (2014).

114

G. S. Irmukhametova, G. A. Mun, and V. V. Khuto-ryanskiy, Langmuir 27, 9551 (2011).

115

Q. Xu, N. J. Boylan, J. S. Suk, Y. Y. Wang, E. A. Nance, J. C. Yang, P. J. McDonnell, R. A. Cone, E. J. Duh, and J. Hanes, J. Controlled Release 167, 76 (2013).

116

C. Lautenschläger, C. Schmidt, C. M. Lehr, D. Fischer, and A. Stallmach, Eur. J. Pharm. Biopharm. 85, 578 (2013).

117

L. Casettari, D. Vllasaliu, E. Castagnino, S. Stolnik, S. Howdle, and L. Illum, Prog. Polym. Sci. 37, 659 (2012).

118

I. A. Sogias, V. V. Khutoryanskiy, and A. C. Williams, Macromol. Chem. Phys. 211, 426 (2010).

119

T. M. M. Ways, PhD Thesis (Univ. Reading, Reading, 2019).

120

K. H. Bae, C. W. Moon, Y. Lee, and T. G. Park, Pharm. Res. 26, 93 (2009).

121

X. Yang, Q. Zhang, Y. Wang, H. Chen, H. Zhang, F. Gao, and L. Liu, Colloids Surf., B 61, 125 (2008).

122

X. Jiang, H. Dai, K. W. Leong, S. H. Goh, H. Q. Mao, and Y. Y. Yang, J. Gene Med. 8, 477 (2006).

123

O. M. Merkel, D. Librizzi, A. Pfestroff, T. Schurrat, K. Buyens, N. N. Sanders, S. C. De Smedt, M. Béhé, and T. Kissel, J. Controlled Release 138, 148 (2009).

124

K. Itaka, K. Yamauchi, A. Harada, K. Nakamura, H. Kawaguchi, and K. Kataoka, Biomaterials 24, 4495 (2003).

125

M. Alibolandi, K. Abnous, S. Anvari, M. Mohammadi, M. Ramezani, S. M. Taghdisi, Artif. Cells, Nanomed., Biotechnol. 46, 1159 (2018).

126

J. M. Shin, S. J. Oh, S. Kwon, V. G. Deepagan, M. Lee, S. H. Song, H. J. Lee, S. Kim, K. H. Song, T. W. Kim, and J. H. Park, J. Controlled Release 267, 181 (2017).

127

B. S. Lele and A. S. Hoffman, J. Controlled Release 69, 237 (2000).

128

R. B. Greenwald, C. W. Gilbert, A. Pendri, C. D. Conover, J. Xia, and A. Martinez, J. Med. Chem. 39, 424 (1996).

129

S. Zalipsky, Bioconjugate Chem. 6, 150 (1995).

130

R. B. Greenwald, A. Pendri, C. Conover, C. Gilbert, R. Yang, and J. Xia, J. Med. Chem. 39, 1938 (1996).

131

C. Li and S. Wallace, Adv. Drug Delivery Rev. 60, 886 (2008).

132

J. A. Posey, Clin. Cancer Res. 11, 7866 (2005).

133

L. Kelland, Expert Opin. Invest. Drugs 15, 1309 (2006).

134

W. Li, P. Zhan, E. De Clercq, H. Lou, and X. Liu, Prog. Polym. Sci. 38, 421 (2013).

135

A. Ahuja, R. K. Khar, and J. Ali, Drug Dev. Ind. Pharm. 23, 489 (1997).

136

F. Heath, A. Newman, C. Clementi, G. Pasut, H. Lin, G. J. Stephens, B. J. Whalley, H. M. I. Osborn, and F. Greco, Polym. Chem. 7, 7204 (2016).

137

"Naloxegol (Movantik) for opioid-induced constipation," JAMA, J. Am. Med. Assoc. 315, 194 (2016). https://doi.org/10.1001/jama.2015.17459
About this article
Cite this article
Porfiryeva, N.N., Moustafine, R.I. & Khutoryanskiy, V.V. PEGylated Systems in Pharmaceutics. Polym. Sci. Ser. C 62, 62–74 (2020). https://doi.org/10.1134/S181123822001004X
Received:

Revised:

Accepted:

Published:

Issue Date: