Abstract
The article presents an improved numerical method developed for calculating turbulent flows basing on the algorithm SIMPLE, Rhie–Chow interpolation on non-staggered grids, and monotonic second and third order accurate TDV schemes. The use of high-order difference schemes for calculation of viscous flows enables achievement of significantly better resolution of the algorithm on coarse grids, which decisively affects the efficiency of two-dimensional and especially three-dimensional calculations.
Access options
Buy single article
Instant access to the full article PDF.
USD 39.95
Price includes VAT (USA)
Tax calculation will be finalised during checkout.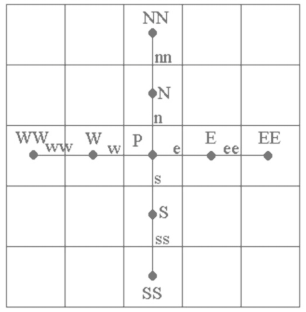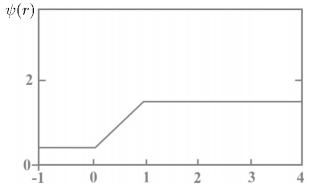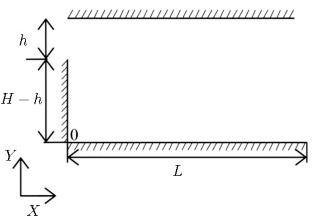 REFERENCES
1

Patankar, S.V., Numerical Heat Transfer and Fluid Flow, Hemisphere, 1980.

2

Godunov, S.K. and Ryaben'kii, V.S., Raznostnye skhemy (Difference schemes), Moscow: Nauka, 1973.

3

Leonard, B.P., Locally-Modified QUICK Scheme for Highly Convective 2D and 3D Flows, Proc. 5th. Conf. Num. Meth. Laminar and Turbulent Flow, Montreal, 1987, p. 35.

4

Leonard, B.P., Simple High-Accuracy Resolution Program for Convective Modelling of Discontinuities, Int. J. Num. Meth. Fluids, 1998, vol. 8, p. 1291.

5

Harton, F., High Resolution Schemes for Hyperbolic Conservation Laws, J. Comput. Phys., 1998, vol. 49, pp. 357–393.

6

Shyy, W., Computational Modelling for Fluid Flow and Interfacial Transport, New York: Elsevier, 1994.

7

Yee, H.C., Construction of Explicit and Implicit Symmetric TVD Schemes and Their Applications, J. Comput. Phys., 1987, vol. 68, pp. 151–179.

8

Fletcher, C., Computational Techniques in Fluid Dynamics, Springer, 1988.

9

Gryazin, Yu.A. and Cherny, S.G., On a Method of Numerically Solving Three-Dimensional Problems of Incompressible Fluid Dynamics,Dokl. RAN, 1997, vol. 353, no. 4, pp. 478–483.

10

Rhie, C.M. and Chow, W.L., Numerical Study of the Turbulent Flow past an Airfoil with Trailing Edge Separation, AIAA J., 1993, vol. 21, pp. 1525–1532.

11

Davidson, L., An Introduction in Turbulence Models, Göteborg: Dept. of Thermo and Fluid Dynamics. Chalmers Univ. of Technology, 1997.

12

Anderson, D., Tannehill, J.C., and Pletcher, R.H.,Computational Fluid Mechanics and Heat Transfer, Hemisphere, 1984.
ACKNOWLEDGEMENTS
The authors are grateful to Prof. A.D. Rychkov for the formulation of the research problem.
About this article
Cite this article
Salomatov, V.V., Salomatov, V.V. Computational Modeling of Turbulent Flows. J. Engin. Thermophys. 29, 156–169 (2020). https://doi.org/10.1134/S1810232820010117
Received:

Revised:

Accepted:

Published:

Issue Date: