Abstract
Some derivatives of 1-carbamoylhydantoins undergo cleavage at the N1–C(O) bond on heating in solution. 1-Carbamoylhydantoins in aqueous and alcoholic ammonia rearrange via opening of the imidazole ring, followed by recyclization. Prolonged treatment of 1-carbamoylhydantoins with aqueous ammonia can lead to elimination of the C2=O carbonyl group.
Access options
Buy single article
Instant access to the full article PDF.
US$ 39.95
Tax calculation will be finalised during checkout.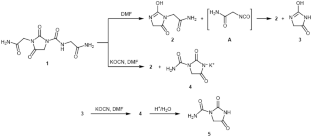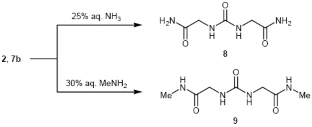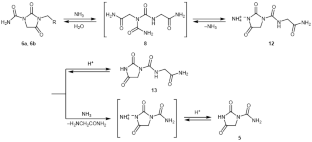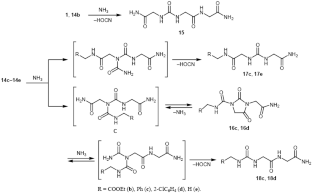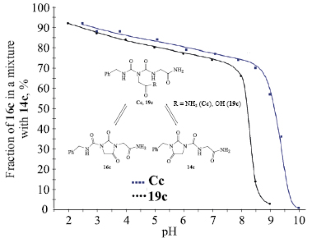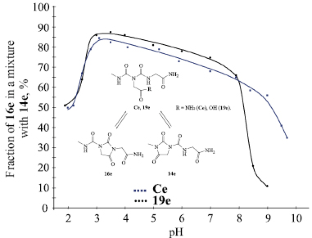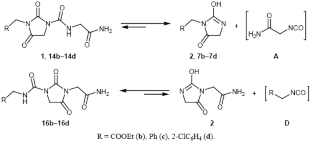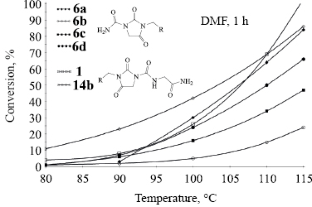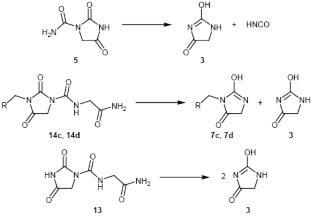 Ethics declarations
The authors declare the absence of conflict of interest.
About this article
Cite this article
Kavina, M.A., Sizov, V.V. 1-Carbamoylhydantoins. New Aspects of Reactivity. Russ J Org Chem 56, 2119–2131 (2020). https://doi.org/10.1134/S107042802012012X
Received:

Revised:

Accepted:

Published:

Issue Date:
Keywords:
cleavage of 1-carbamoylhydantoins

isocyanate

rearrangement of hydantoins

cyclization to isomeric hydantoin

elimination of cyanic acid

substituted ureas