Abstract
A method for the synthesis of mixed-ligand gold glyconanoparticles with average particle size of 20–25 nm at widely variable ratio of the initial glycoligands on the basis of aldoses 6-mercaptohexanoyl hydrazones—condensation products of a series of natural aldoses (N-acetylamino-D-glucose, D-mannose, D-galactose, and L-fucose) with 6-mercaptohexanoic acid hydrazide—has been developed. It has been shown that the obtained gold glyconanoparticles exhibit low toxicity and are active against influenza A/Puerto Rico/8/34 (H1N1) virus at concentrations of 3 and 6 μg/mL.
Access options
Buy single article
Instant access to the full article PDF.
USD 39.95
Price includes VAT (USA)
Tax calculation will be finalised during checkout.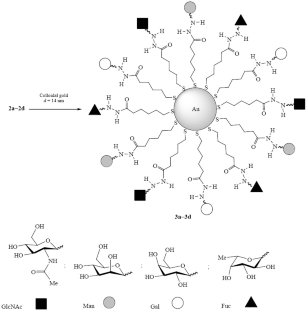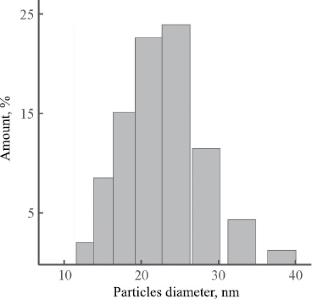 Ethics declarations
No conflict of interest was declared by the authors.
About this article
Cite this article
Ershov, А.Y., Martynenkov, А.А., Lagoda, I.V. et al. Gold Glyconanoparticles Based on Aldoses 6-Mercaptohexanoyl Hydrazones and Their Anti-Influenza Activity. Russ J Gen Chem 91, 1735–1739 (2021). https://doi.org/10.1134/S1070363221090188
Received:

Revised:

Accepted:

Published:

Issue Date:
Keywords:
thiol-containing monoses

gold glyconanoparticles

anti-influenza activity