Abstract
For plasma heating and stabilization in open magnetic traps, the high-power neutral beam injector with tunable beam energy was developed at Budker Institute of Nuclear Physics. The initial energy of the beam particles is 15 keV, and it can be subsequently increased to 40 keV. In this case, the neutral beam power increases from 1.7 to 3.5 MW. A distinctive feature of this injector is the fact that, as the accelerating voltage considerably changes, the ion beam current remains constant. The injectors based on the ion sources with tunable energy are used in experiments at the C-2W open trap (USA).
Access options
Buy single article
Instant access to the full article PDF.
US$ 39.95
Tax calculation will be finalised during checkout.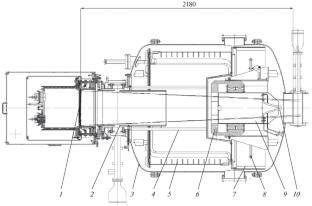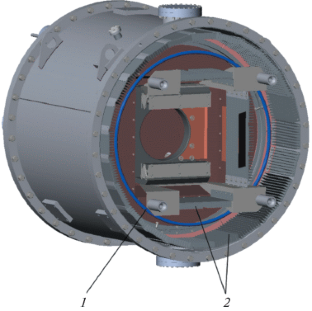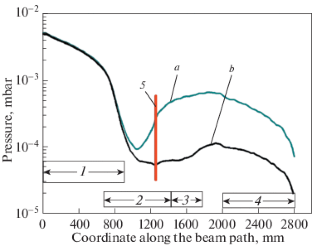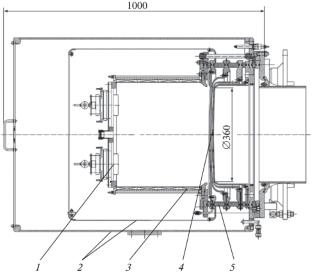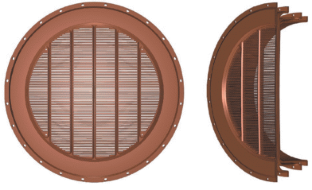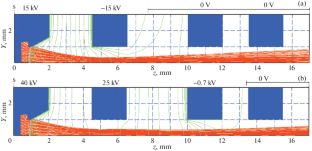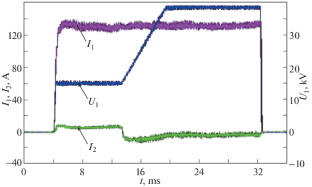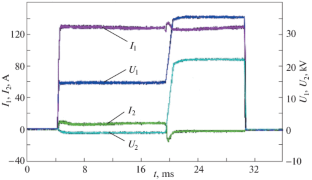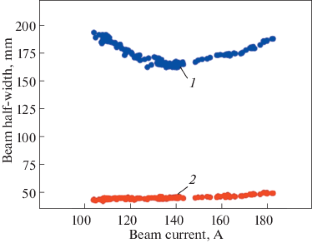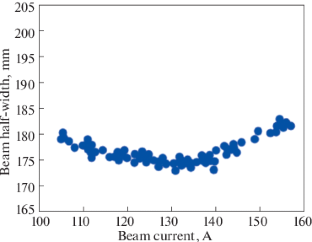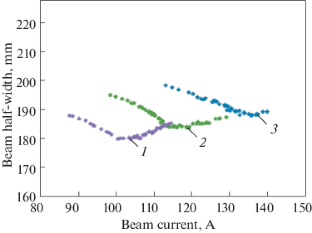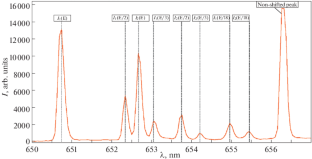 REFERENCES
1

H. Gota, M. W. Binderbauer, T. Tajima, S. Putvinski, M. Tuszewski, S. Dettrick, E. Garate, S. Korepanov, A. Smirnov, M. C. Thompson, E. Trask, X. Yang, L. Schmitz, Z. Lin, A. A. Ivanov, et al., Nucl. Fusion 57, 116021 (2017). https://doi.org/10.1088/1741-4326/aa7d7b

2

P. Deichuli, V. Davydenko, A. Ivanov, S. Korepanov, V. Mishagin, A. Smirnov, A. Sorokin, and N. Stupishin, Rev. Sci. Instrum. 86, 113509 (2015). https://doi.org/10.1063/1.4936292

3

A. V. Sorokin, V. I. Davydenko, P. P. Deichuli, and A. A. Ivanov, Tech. Phys. 61, 1004 (2016). https://doi.org/10.1134/S1063784216070264

4

P. P. Deichuli, A. V. Brul, G. F. Abdrashitov, R. V. Vakhrushev, R. V. Voskoboinikov, N. P. Deichuli, V. I. Davydenko, A. A. Ivanov, V. A. Kapitonov, V. V. Kolmogorov, V. V. Raschenko, A. V. Sorokin, and N. V. Stupishin, Plasma Phys. Technol. 5 (1), 25 (2018). http://ppt.fel.cvut.cz/articles/2018/ppt-abstracts-5v1n.pdf.

5

A. Sorokin, A. Ivanov, P. Deichuli, A. Dranichnikov, A. Van Drie, and S. Korepanov, AIP Conf. Proc. 1771, 030026 (2016). https://doi.org/10.1063/1.4964182

6

M. Ady and R. Kersevan, in Proceedings of the 10th International Particle Accelerator Conference, Melbourne, 2019, p. 1327. https://doi.org/10.18429/JACoW-IPAC2019-TUPMP037

7

J. E. Boers, J. Vac. Sci. Technol. 10, 1120 (1973). https://doi.org/10.1116/1.1318483

8

M. W. Binderbauer, T. Tajima, L. C. Steinhauer, E. Garate, M. Tuszewski, L. Schmitz, H. Y. Guo, A. Smirnov, H. Gota, D. Barnes, B. H. Deng, M. C. Thompson, E. Trask, X. Yang, S. Putvinski, et al., Phys. Plasmas 22, 056110 (2015). https://doi.org/10.1063/1.4920950

9

Yu. I. Bel'chenko, V. I. Davydenko, P. P. Deichuli, I. S. Emelev, A. A. Ivanov, V. V. Kolmogorov, S. G. Konstantinov, A. A. Krasnov, S. S. Popov, A. L. Sanin, A. V. Sorokin, N. V. Stupishin, I. V. Shikhovtsev, A.V. Kolmogorov, M. G. Atlukhanov, et al., Phys.–Usp. 61, 531 (2018). https://doi.org/10.3367/UFNe.2018.02.038305
Additional information
Translated by I. Grishina
About this article
Cite this article
Brul, A.V., Abdrashitov, A.G., Amirov, V.K. et al. High-Power Neutral Beam Injector with Tunable Beam Energy for Plasma Heating and Stabilization. Plasma Phys. Rep. 47, 518–525 (2021). https://doi.org/10.1134/S1063780X21060040
Received:

Revised:

Accepted:

Published:

Issue Date:
Key words:
ion source

neutral beam

positive ion source