Abstract
Ship-based measurements of the biooptical characteristics of Lake Issyk-Kul waters with the passive remote sensing complex Ecological Monitoring of Marine Areas (EMMA), as well as measurements in water samples, were used to develop and test a new technique for estimating the composition of oligotrophic waters. It is the third part of the method for remote estimation of the concentrations of the main natural constituents in sea or lake waters using the spectrum of light absorption by pure sea water which we developed earlier for mesotrophic and eutrophic waters. This technique was used to estimate the concentrations of pigments of phytoplankton, colored organic matter, and suspension and their distribution over the lake water basin during three-day experiment in July 2018.
This is a preview of subscription content,
to check access.
Access this article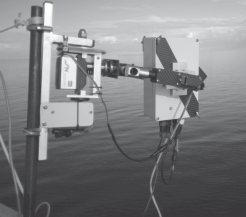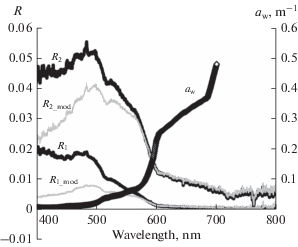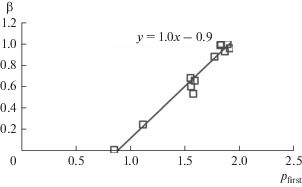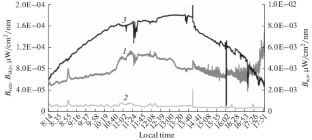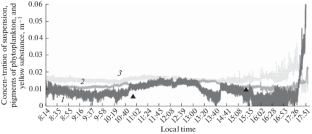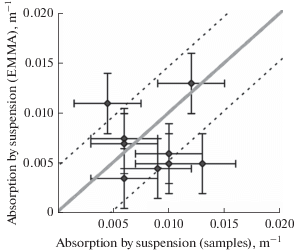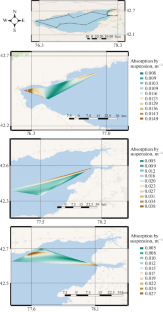 REFERENCES
S. C. J. Palmer, T. Kutser, and P. D. Hunter, "Remote sensing of inland waters: Challenges, progress and future directions," Remote Sens. Environ. 157, 1–8 (2015).

C. B. Mouw, S. Greb, D. Aurin, P. M. DiGiacomo, Z.‑P. Lee, M. Twardowski, C. Binding, C. Hu, R. Ma, T. Moore, W. Moses, and S. E. Craig, "Aquatic color radiometry remote sensing of coastal and inland waters: Challenges and recommendations for future satellite missions," Remote Sens. Environ. 160, 15–30 (2015).

P. G. Karalli, O. V. Kopelevich, I. V. Saling, S. V. Sheberstov, L. A. Pautova, and V. A. Silkin, "Validation of remote sensing estimates of coccolitophore bloom parameters in the Barents Sea from field measurements," Fundam. Prikl. Gidrofiz. 11 (3), 55–63 (2018).

M. A. Eleveld, A. B. Ruescas, A. Hommersom, T. S. Moore, S. W. M. Peters, and C. Brockmann, "An optical classification tool for global lake waters," Remote Sens. 9, 420–444 (2017).

V. V. Rostovtseva, B. V. Konovalov, I. V. Goncharenko, and D. V. Khlebnikov, "Method for estimating admixture content in seawater using operative spectrophotometry," Oceanology 57 (4), 505–519 (2017).

V. V. Rostovtseva, "Method for sea water absorption spectra estimation on the basis of shipboard passive remote sensing data and pure sea water properties," Atm-os. Ocean. Opt. 29 (2), 162–170 (2016).

V. V. Rostovtseva, I. V. Goncharenko, B. V. Konovalov, and A. F. Alukaeva, "Rapid estimation of the ecological state of coastal water areas based on shipboard passive remote optical sensing of the water surface," Atmos. Ocean. Opt. 31 (3), 225–231 (2018).

P. O. Zavialov, A. S. Izhitskiy, G. B. Kirillin, V. M. Khan, B. V. Konovalov, P. N. Makkaveev, V. V. Pelevin, N. A. Rimskiy-Korsakov, S. A. Alymkulov, and K. M. Zhumaliev, "New profiling and mooring records help to assess variability of Lake Issyk-Kul and reveal unknown features of its thermohaline structure," Hydrol. Earth Syst. Sci. 22, 6279–6295 (2018).

B. V. Konovalov, M. D. Kravchishina, N. A. Belyaev, and A. N. Novigatskii, "Determination of the concentration of mineral particles and suspended organic substance based on their spectral absorption," Oceanology 54 (5), 660–667 (2014).
Funding
This work was supported by the Russian Foundation for Basic Research (grant no. 19-55-80 004) (processing of measurements), Russian Science Foundation (grant no. 18-47-06202) (data analysis), as well as in the framework of State Order of the Ministry of Science and Education of the Russian Federation (topic no. 0149-2019-0003) (creation of the method).
Ethics declarations
The authors declare that they have no conflicts of interest.
Additional information
Translated by O. Bazhenov
About this article
Cite this article
Rostovtseva, V.V., Goncharenko, I.V. & Konovalov, B.V. Biooptical Properties of Near-Surface Waters in Lake Issyk-Kul from Operational Ship-Based Sensing by Passive Optical Complex EMMA. Atmos Ocean Opt 33, 340–346 (2020). https://doi.org/10.1134/S1024856020040120
Received:

Revised:

Accepted:

Published:

Issue Date:

DOI: https://doi.org/10.1134/S1024856020040120
Keywords: