Abstract
We present the results of devising new techniques and technical means for utilizing small-sized unmanned aerial vehicles (UAVs) in ecological monitoring of marine water basins in compliance with the MARPOL 73/78 international convention. The development of a hardware-software complex is described for the system of recognizing oil spills using elements of artificial intelligence. The laboratory experiments on identifying oil spills by laser induced fluorescence (LIF) methods are presented, as well as the methods of recording the spectrum of upward solar radiation.
This is a preview of subscription content, log in to check access.
Access options
Buy single article
Instant access to the full article PDF.
US$ 39.95
Price includes VAT for USA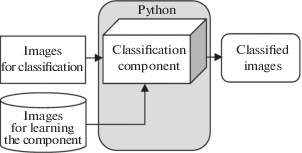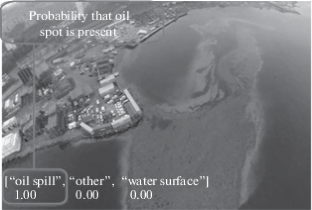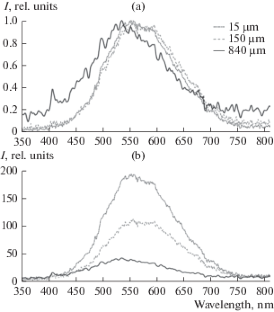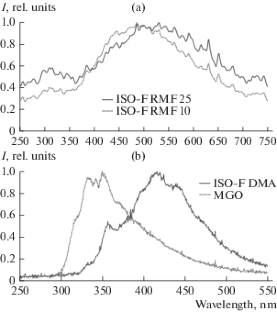 REFERENCES
1

Press Releases. https://eu.oceana.org/en/press-center/ press-releases/every-six-minutes-illegal-hydrocarbon-dumping-incident-takes-place. Cited December 18, 2018.

2

M. Julian, MARPOL 73/78: The International Convention for the Prevention of Pollution from Ships (Maritime Studies, 2000), p. 16–23

3

The dumping of hydrocarbons from ships into the seas and ocean of Europe. https://oceana.org/reports/dumping-hydrocarbons-ships-seas-and-oceans-europe-other-side-oil-slicks. Cited December 18, 2018.

4

I. Leifer, B. Lehr, D. Simecek-Beatty, E. Bradley, and R. Clark, "State of the art satellite and airborne oil spill remote sensing: Application to the BP deepwater horizon oil spill," Remote Sens. Environ. 124, 185–209 (2012).

5

O. A. Bukin, D. Yu. Proschenko, A. A. Chekhlenok, S. S. Golik, I. O. Bukin, A. Yu. Mayor, and V. F. Yurchik, "Laser spectroscopic sensors for the development of anthropomorphic robot sensitivity," Sensors 18 (6), 1680 (2018).

6

O. A. Bukin, A. Yu. Mayor, D. Y. Proschenko, I. O. Bukin, V. V. Bolotov, A. A. Chekhlenok, and S. A. Mun, "Laser spectroscopy methods in the development of laser sensor elements for underwater robotics," Atmos. Oceanic Opt. 30 (5), 475–480 (2017).

7

http://www.oilspillprevention.org/~/media/oil-spill-prevention/spillprevention/r-and-d/oil-sensing-and-tracking/1144-e1-final.pdf. Cited January 3, 2018.

8

www.bonnagreement.org/site/assets/files/1081/aerial_ operations_handbook.pdf. Cited December 18, 2018.

9

https://youtu.be/DlYfUyZmWM8. Cited February 4, 2018.

10

http://lprosoft.at.ua/load/1-1-0-4-lpSquarev5.0 for Windows. Cited December 18, 2018.
Ethics declarations
The authors declare that they have no conflicts of interest.
Additional information
Translated by O. Bazhenov
About this article
Cite this article
Bukin, O.A., Proschenko, D.Y., Chekhlenok, A.A. et al. Methods for Optical Monitoring of Oil Pollution of Sea Water Basins Using Unmanned Aerial Vehicles. Atmos Ocean Opt 32, 459–463 (2019). https://doi.org/10.1134/S102485601904002X
Received:

Revised:

Accepted:

Published:

Issue Date:
Keywords:
ecological monitoring

artificial intelligence

machine learning

laser-induced fluorescence

spectroscopy

UAVs