Abstract
The possibilities of improving the measurement accuracy of fiber-optic sensors of absolute distances of the nanometer range using the spectral method of fiber-optic low-coherence interferometry have been investigated. The possibility of measuring the distance with an error of no more than \( \pm 15~\) nm in the range of 20–250 μm has been shown.
Access options
Buy single article
Instant access to the full article PDF.
US$ 39.95
Tax calculation will be finalised during checkout.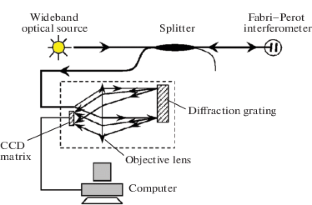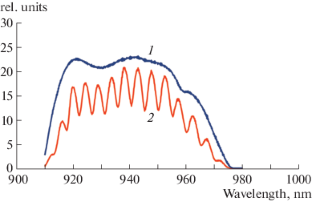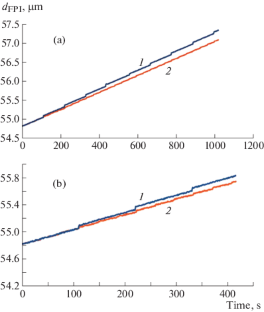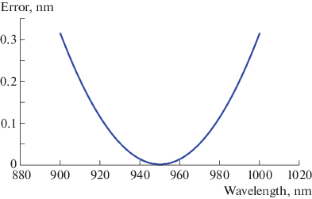 REFERENCES
1

Bing Yu, Dae Woong Kim, Jiang Deng, Hai Xiao, and Anbo Wang, Appl. Opt., 2003, vol. 42, no. 16, p. 60.

2

Rao, Y.J. and Jackson, D., Meas. Sci. Technol., 1996, vol. 7, no. 7, p. 981. doi 10.1088/0957-0233/7/7/001

3

Nieva, P., Sens. Transducers J., 2007, special issue, pp. 10–20.

4

Oh Ki, D., Ranade, J., Arya, V., Wang, A., and Claus, R.O., Proc. SPIE-Int. Soc. Opt. Eng., 1998, vol. 3538, p. 136.

5

Ivanov, V.V., Markelov, V.A., Novikov, M.A., and Ustavshchikov, S.S., Tech. Phys. Lett., 2004, vol. 30, no. 5, pp. 389–391.

6

Potapov, V.T., Zhamaletdinov, M.N., Zhamaletdinov, N.M., Mamedov, A.M., and Potapov, T.V., Instrum. Exp. Tech., 2013, vol. 56, no. 5, pp. 589–592.. doi 10.1134/S0020441213040210
ACKNOWLEDGMENTS
The authors are grateful to OOO T-8 for providing the Ando AQ6377 spectrum analyzer for the experiments.
Funding
The work was carried out according to the plan of the State Assignment.
About this article
Cite this article
Potapov, V.T., Zhamaletdinov, N.M. The Possibilities of Increasing the Accuracy of Measuring Absolute Distances by the Method of Spectral Low Coherence Interferometry. Instrum Exp Tech 64, 542–545 (2021). https://doi.org/10.1134/S0020441221040084
Received:

Revised:

Accepted:

Published:

Issue Date: