Abstract
The cosmic ray laboratory of the Polar Geophysical Institute has created a simple and compact telescope with a modular design that is designed to detect ionizing particles in the energy range from 1 MeV to 100 GeV. The telescope consists of two scintillator plates separated by a layer of lead that are located one above the other. The electronic circuit creates a channel for counting the upper detector and a channel of coincidences with the lower one. The area of each detector is 0.25 m2; the average count rate of the upper detector is 3000 pulses/min.
Access options
Buy single article
Instant access to the full article PDF.
USD 39.95
Price includes VAT (USA)
Tax calculation will be finalised during checkout.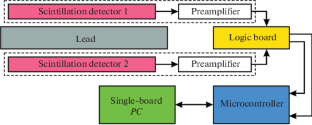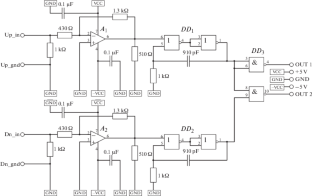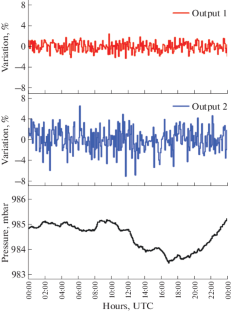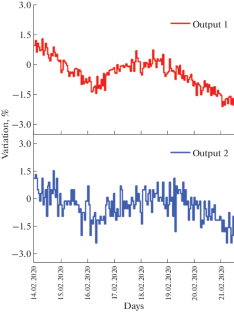 REFERENCES
1

Dorman, L.I., Eksperimental'nye i teoreticheskie osnovy astrofiziki kosmicheskikh luchei (Experimental and Theoretical Fundamentals for Cosmic-Rays Astrophysics), Moscow: Nauka, 1975.

2

Gol'danskii, V.I., Kutsenko, A.V., and Podgoretskii, M.I., Statistika otschetov pri registratsii yadernykh chastits (Statistics of Counts under Nuclear-Particle Recording), Moscow: Fizmatlit, 1959.

3

Horowitz, P. and Hill, W., The Art of Electronics, Cambridge: Cambridge Univ. Press, 1989.

4

Shilo, V.L., Populyarnye tsifrovye mikroskhemy (Popular Digital Microcircuits), Moscow: Radio i Svyaz', 1989.

5

Arduino Libraries. https://github.com/arduino-libraries.

6

Balabin, Yu.V., Germanenko, A.V., Gvozdevsky, B.B., and Vashenyuk, E.V., Bull. Rus. Acad. Sci.: Phys., 2013, vol. 77, no. 5, pp. 572–574. https://doi.org/10.3103/S1062873813050079
Funding
This work was supported by a grant from the Russian Science Foundation 18-77-10018.
About this article
Cite this article
Balabin, Y.V., Gvozdevsky, B.B., Germanenko, A.V. et al. A Compact Muon Telescope for Monitoring Secondary Cosmic Ray Fluxes. Instrum Exp Tech 63, 860–863 (2020). https://doi.org/10.1134/S0020441220060032
Received:

Revised:

Accepted:

Published:

Issue Date: