Abstract—
The structure and chemical composition of cobalt impurity microinclusions in silicon have been studied by electron probe microanalysis using n- and p-type Si〈Co〉 samples prepared by diffusion doping and cooled at different rates after diffusion annealing. The cooling rate after diffusion annealing has been shown to have a significant effect on the structural parameters of the samples and the size of the forming impurity microinclusions. The size and shape of the impurity microinclusions determine their distribution over the bulk of the samples.
Access options
Buy single article
Instant access to the full article PDF.
USD 39.95
Price excludes VAT (USA)
Tax calculation will be finalised during checkout.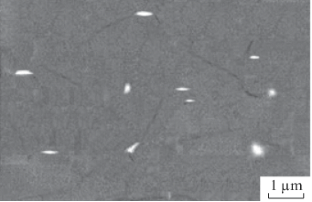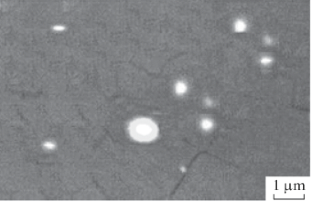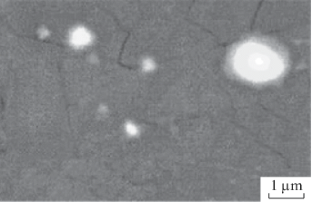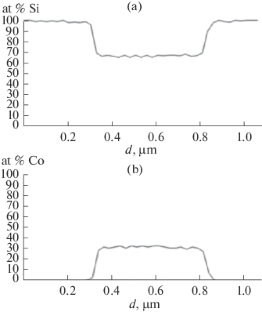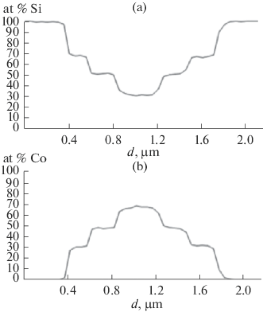 REFERENCES
Zainabidinov, S.Z., Fizicheskie osnovy obrazovaniya glubokikh urovnei v kremnii (Physical Mechanisms of Deep Level Formation in Silicon), Tashkent: Fan, 1984.

Fistul', V.I., Atomy legiruyushchikh primesei v poluprovodnikakh (Dopant Atoms in Semiconductors), Moscow: Nauka, 2004.

Gorelik, S.S. and Dashevskii, M.Ya., Materialovedenie poluprovodnikov i dielektrikov (Semiconductor and Dielectric Materials Research), Moscow: Nauka, 2003.

Zainabidinov, S.Z., Turaev, A.R., Karimberdiev, Kh.Kh., and Kholbekov, A., Influence of cooling rate on the formation of impurity silicides in Si, Turkish J. Phys., 1994, no. 2, pp. 129–132.

Zainabidinov, S.Z., Musaev, K.N., Turgunov, N.A., and Turaev, A.R., Dopant microassociation mechanisms in Si〈Mn〉 and Si〈Ni〉, Inorg. Mater., 2012, vol. 48, no. 11, pp. 1065–1069.

Feklisova, O.V. and Yakimov, E.B., Electrical properties of plastically deformed silicon due to its interaction with an iron impurity, Phys. Solid State, 2011, vol. 53, no. 6, pp. 1240–1243.

Boltaks, B.I., Diffuziya v poluprovodnikakh (Diffusion in Semiconductors), Moscow: Fizmatgiz, 1961.

Lendvai, J., Ungar, T., and Kovacs, I., Precipitation processes in Cu–Co–Si alloys, J. Mater. Sci., 1988, vol. 23, pp. 4059–4065.

Bergholz, W. and Schröter, W., Precipitation of cobalt in silicon studied by Mössbauer spectroscopy, Phys. Status Solidi A, 1978, vol. 49, no. 2, pp. 489–498.

Hong, S.J., Yang, H.J., Kim, J.Y., Shin, H.J., Lee, J.H., Ko, Y.K., Kang, B.J., Cho, B.S., Jeong, C.O., Chung, K.H., and Lee, C.M., Effects of Co precipitation on Si diffusion in Ag(Co)/Si during postannealing, J. Korean Phys. Soc., 2002, vol. 41, no. 4, pp. 417–421.

Bulyarskii, S.V. and Fistul', V.I., Termodinamika i kinetika vzaimodeistvuyushchikh defektov v poluprovodnikakh (Thermodynamics and Kinetics of Interacting Defects in Semiconductors), Moscow: Nauka, 1997.

Murarka, S.P., Silicides for VLSI Applications, New York: Academic, 1983.
About this article
Cite this article
Turgunov, N.A. Formation of Cobalt Impurity Microinclusions in Silicon Single Crystals. Inorg Mater 54, 1183–1186 (2018). https://doi.org/10.1134/S0020168518120178
Received:

Accepted:

Published:

Issue Date:

DOI: https://doi.org/10.1134/S0020168518120178
Keywords: