Abstract
One of the stages of the preparation of porous granular corundum prior to its use in an installation for the industrial production of monocrystalline sapphire (type NIKA-M60) is high-temperature vacuum cleaning. The characteristics of the cleaning process are evaluated with mathematical models based on solid-state diffusion and Knudsen diffusion from porous particles and through a layer of porous particles. The solid-state diffusion of impurity atoms and the Knudsen flow of impurity vapors through the granule pores are described by analytical expressions with fitting coefficients identified with the use of numerical solutions. The model of the Knudsen flow through a layer of granular powder makes it possible to take into account blowing with a neutral gas (argon) in order to intensify the process. Cleaning times on the order of several hours were obtained in the presence of argon blowing at a flow rate of 10–5 kg/(m2 s). Based on the NIKA-M60 unit, the flow rate is 7 × 10–7 kg/s or 2.5 g/h.
Access options
Buy single article
Instant access to the full article PDF.
USD 39.95
Price excludes VAT (USA)
Tax calculation will be finalised during checkout.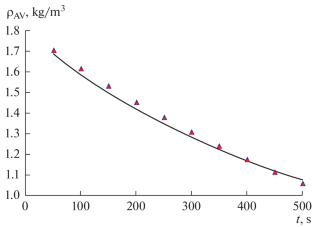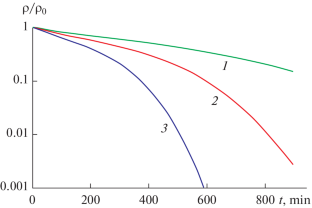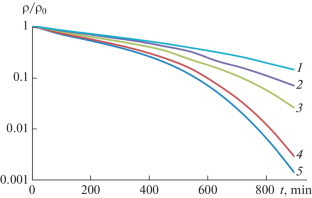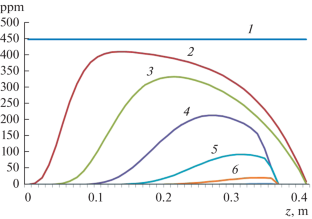 REFERENCES
Kozhina, T.D., Yudin, A.V., and Eroshkov, V.Yu., Innovatsiya Ekspert., 2013, vol. 1, no. 10.

Borodin, A.V., Borodin, V.A., Smirnov, K.N., Shiryaev, D.B., Frantsev, D.N., and Yudin, M.V., Nauchn. Priborostr., 2014, vol. 24, no. 3, p. 92.

http://www.ezan.ac.ru/products/crystalgrowth/nikam70.

Grigorenko, A.V., Shkolnikov, E.I., Zhuk, A.Z., and Vlaskin, M.S., IOP Conf. Ser.: Mater. Sci. Eng., 2018, vol. 381, 012049.

Ivanov, P.P., Zhuk, A.Z., and Vlaskin, M.S., Vestn. Ob"ed. Inst. Vys. Temp. Ross. Akad. Nauk, 2018, vol. 1, p. 61.

Zhuk, A.Z. and Ivanov, P.P., High Temp., 2019, vol. 57, no. 5, p. 761.

Shkol'nikov, E.I. and Ivanov, P.P., High Temp., 2020, vol. 58, no. 1, p. 121.

Ernesto, G.M., Heat Conduction in Cylindrical and Spherical Coordinates, 2006. https://ru.scribd.com/ document/52509959/Heat-Conduction.

Belov, G.V., Iorish, V.S., and Yungman, V.S., High Temp., 2000, vol. 38, no. 2, p. 191.

Doremus, R.H., J. Appl. Phys., 2006, vol. 100, no. 10, 101301.

Welty, J.R., Wicks, C.E., Wilson, R.E., and Rorrer, G.L., Fundamentals of Momentum, Heat and Mass Transfer, Hoboken: Wiley, 2008, 5th ed.
About this article
Cite this article
Shkolnikov, E.I., Ivanov, P.P. Substantiation of Technology for the Growth of Monocrystalline Leucosapphire from Technically Pure Corundum. High Temp 59, 302–306 (2021). https://doi.org/10.1134/S0018151X21020115
Received:

Revised:

Accepted:

Published:

Issue Date:

DOI: https://doi.org/10.1134/S0018151X21020115