Abstract
The possibility of determining lanosterol, the active ingredient of the drug Lanomax, in the lacrimal fluid by a new electrochemical method of multisensory stripping voltammetry was studied. The measurements were carried out using a planar solid-state electrode. The test-system solution was a 0.05 М KCl solution, which contained the Zn2+, Cd2+, Pb2+, Cо2+ and Hg2+ metal cations at the concentration of 5 · 10–5 M. It was shown that the method is effective for the determination of lanosterol; the dynamics of the change in its concentration in time was considered. It was also shown that the lanosterol concentration in the lacrimal fluid remains constant for 12 h. The possibility of nonsurgical dissolution of cataracts in humans using Lanomax was investigated. In the course of the dynamic observation of this process for 8 months, the stabilization of rapidly progressive cataract was found.
Access options
Buy single article
Instant access to the full article PDF.
US$ 39.95
Tax calculation will be finalised during checkout.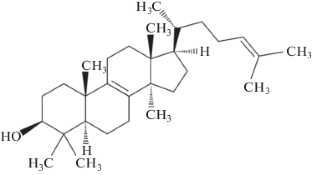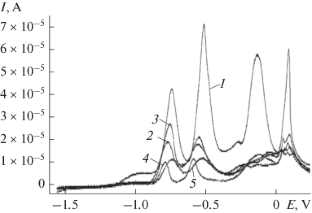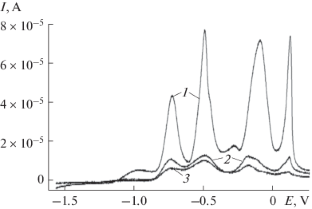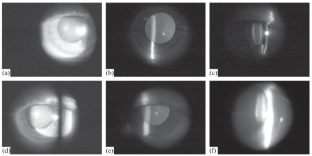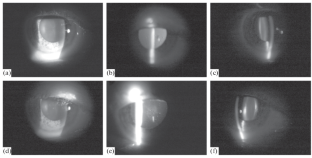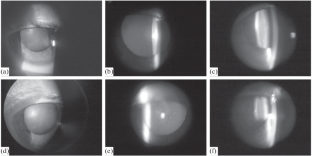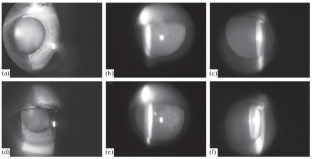 REFERENCES
1

I. I. Kolesnichenko, V. M. Ganshin, A. N. Doronin, and V. P. Lukovtsev, in Measurement and Information Technologies in Health Protection^ Proc. Int. Sci. Conf. (St. Petersburg, 2011), pp 164–173. [in Russian]

2

I. I. Kolesnichenko, V. M. Ganshin, A. L. Klyuev, et al., in Mesurements in the Modern World: Proc. 4th Int. Sci.-Pract. Conf. (St. Petersburg State Ped. Univ., St. Petersburg, 2013), pp. 189–198 [in Russian].

3

I. I. Kolesnichenko, E. P. Kantarzhi, L. M. Balashova, in Fundamental Physico-Mathematical Problems and Technocal-Technological System Modeling, Vol. 17 (Moscow, 2016), pp. 103–114 [in Russian].

4

I. I. Kolisnichenko, A. L. Klyuev, V. M. Ganshin, et al., Prot. Met. Phys. Chem. Surf. 50 (4), 543 (2014).

5

L. M. Balashova, I. I. Kolesnichenko, E. P. Kantarzhi, Klin. Gerontol. 23 (9–10), 6 (2017).

6

I. I. Kolesnichenko, E. P. Kantarzhi, and A. N. Doronin, in Mesurements in the Modern World: Proc. 6th Int. Sci.-Pract. Conf. (St. Petersburg State Ped. Univ., St. Petersburg, 2017), pp. 33–37 [in Russian].

7

Eye Diseases, Ed. by V. G. Kopaeva (Meditsina, Moscow, 2002) [in Russian].

8

L. Zhao, X.-J. Chen, J. Zhu, et al., Nature 523, 607 (2015). doi 10.1038/nature14650

9

P. M. Shanmugam, A. Barigali, J. Kadaskar, et al., Ind. J. Ophthalmol. 63 (12), 888 (2015). doi 10.4103/0301-4738.176040
Additional information
Translated by D. Novikova
About this article
Cite this article
Balashova, L.M., Namiot, V.A., Kolesnichenko, I.I. et al. Lanomax as a Drug in Cataract Treatment: A Case Study. BIOPHYSICS 63, 655–661 (2018). https://doi.org/10.1134/S0006350918040024
Received:

Published:

Issue Date:
Keywords:
dynamic observation

cataract

stabilization

lanomax

multisensory stripping voltammetry in the form of electronic tongue

lacrimal fluid