Abstract
Some theoretical concepts about the internal stresses in an elastic coating and ways for relaxing of them are reported. These concepts are used in predicting the physicomechanical properties of nickel–phosphorus coatings. The role of surface curvature of a coated component and the layer thickness and the effect of heat treatment on the internal stresses after nickel-plating are considered. Moreover, the effect of heat treatment on the adhesive strength of coating, its wear-resistance, hardness, and fatigue strength is studied.
This is a preview of subscription content, log in to check access.
Access options
Buy single article
Instant unlimited access to the full article PDF.
US$ 39.95
Price includes VAT for USA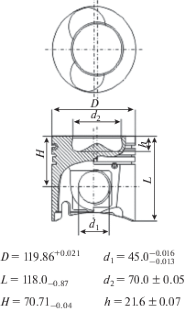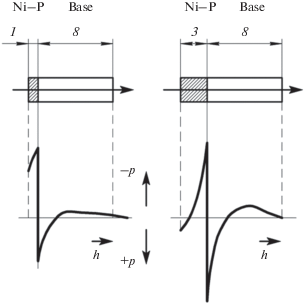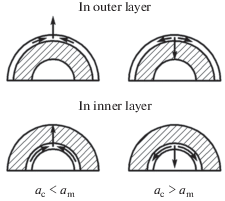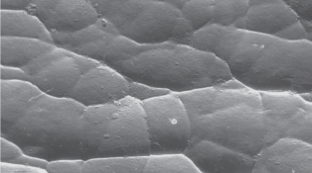 REFERENCES
1

A. A. Appen, Temperature-Stable Inorganic Coatings (Khimiya, Leningrad, 1976).

2

K. M. Vansovskaya, Metallic Coatings Applied by Chemical Deposition, Ed. by P. M. Vyacheslavov (Mashinostroenie, Leningrad, 1985).

3

V. A. Skryabin, "Physicomechanical properties of galvanic chromium coatings on steel component base," Tekhnol. Met., No. 10, 43–47 (2015).

4

Yu. A. Ivashkin, Yu. E. Kisel', A. A. Obraztsov, and S. P. Samokhin, "Anode treatment of carbon steels in iron-plating electrolyte before deposition of galvanic coatings," Tekhnol. Met., No. 2, 2–6 (2018).
Additional information
Translated by N. Kolchugina
About this article
Cite this article
Skryabin, V.A., Skhirtladze, A.G. Formation of Nickel–Phosphorus Coatings Applied on the Components Manufactured from Nonferrous Metals and Alloys. Russ. Metall. 2019, 1395–1398 (2019). https://doi.org/10.1134/S0036029519130342
Received:

Published:

Issue Date:
Keywords:
nickel–phosphorus coating

internal stress

wear resistance