Abstract
The methods for solid-phase and liquid-phase slag recovery on metallurgical enterprises without changes in a technological cycle are presented. A comparative analysis of the results of the process before and after recovery is performed. The optimal method for slag recovery is determined on the basis of a comparative analysis.
This is a preview of subscription content, log in to check access.
Access options
Buy single article
Instant unlimited access to the full article PDF.
US$ 39.95
Price includes VAT for USA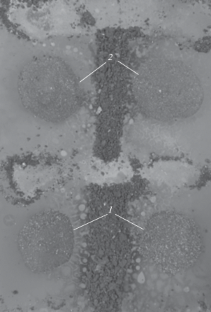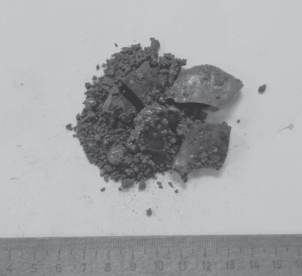 REFERENCES
1

On the State and Protection of Environment in the Russian Federation in 2015: State Report of the Ministry of Natural Resources and Environment of the Russian Federation (NIA-Priroda, Moscow, 2016).

2

A. N. Dil'din, V. I. Chumanov, and T. A. Bendera, "Utilization of steelmaking slags," Vestn. YuUr. Gos. Univ., Ser. Met. 8 (13 (85)), 15–16 (2007).

3

S. Huiting and E. Forssberg, "An overview of recovery of metals from slags," Waste Manage. 23 (10), 933–949 (2003).

4

B. L. Demin, Yu. V. Sorokin, and A. I. Zimin, "Technogenic formations from metallurgical slags as an object of complex recovery," Stal', No. 11, 99–102 (2001).

5

A. I. Gamei, V. V. Naumkin, N. V. Sukhinova, et al., "Schemes of metallurgical slag recovery," Stal', No. 2, 144–145 (2007).

6

A. N. Dil'din and I. V. Chumanov, "Liquid-phase recovery of metallurgical slags using induction heating," Elektrometallurgiya, No. 2, 26–30 (2017).

7

N. Ma and J. B. Houser, "Recycling of steelmaking slag fines by weak magnetic separation coupled with selective particle size screening," J. Clean. Prod. 82, 221–231 (2014).
Additional information
Translated by E. Yablonskaya
About this article
Cite this article
Anikeev, A.N., Sedukhin, V.V., Sergeev, D.V. et al. Solid-Phase and Liquid-Phase Slag Recovery. Russ. Metall. 2019, 1297–1299 (2019). https://doi.org/10.1134/S0036029519120036
Received:

Revised:

Accepted:

Published:

Issue Date:
Keywords:
metallurgical manufacture wastes

solid-phase recovery

use of metallurgical slags

liquid-phase recovery

titanium-containing slags

rational nature management