Abstract
The Brexit referendum was an unprecedented event in the context of British politics, but it was also a defining moment for the discipline of political science. Never before had political scientists in the UK faced such demand for public engagement against the backdrop of a highly polarised electoral campaign. This article assesses how scholars met this challenge by analysing online contributions to established academic websites in the 6 months prior to the vote. It highlights that high-profile political campaigns pose a distinct dilemma for political scientists: on the one hand, the reach of their contributions is far greater when they take a positional stance on an issue, yet the value of political science rests on its credibility, which can come under threat if the public perceives the discipline, and academics more generally, to represent partisan viewpoints.
Access options
Buy single article
Instant access to the full article PDF.
US$ 39.95
Tax calculation will be finalised during checkout.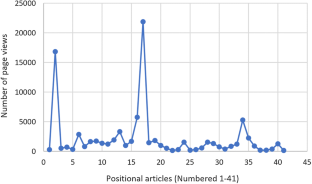 References
Antoniou, N., and LSE GV314 group. 2014. Scholars on air: Academics and the broadcast media in Britain. British Politics 9 (4): 363–384.

Bastow, S., P. Dunleavy, and J. Tinkler. 2014. The impact of the social sciences: How academics and their research make a difference. London: Sage.

Becker, S. O., Fetzer, T., and Novy, D. 2016. Who voted for Brexit? A comprehensive district-level analysis (No. 305). Competitive Advantage in the Global Economy (CAGE).

Begg, I., and K. Featherstone. 2016. Commission on the future of Britain in Europe. London: London School of Economics.

Bornmann, L. 2014. Do altmetrics point to the broader impact of research? An overview of benefits and disadvantages of altmetrics. Journal of Informetrics 8 (4): 895–903.

Brown, S.A., S. Dhingra, T. Oliver, and T. Prelec. 2016. The Brexit scenarios: Towards a new UK-EU relationship. Barcelona: Barcelona Centre for International Affairs.

Brumley, C., C. Gilson, A. Mollett, and S. Williams. 2017. Communicating your research with social media: A practical guide to using blogs, podcasts, data visualisations and video. London: Sage.

EBU. 2016. Trust in Media 2016. https://www.ebu.ch/publications/trust-in-media-2016. Accessed 1 September 2017.

Hix, S. 2015. Brits know less about the EU than anyone else. European Politics and Policy (EUROPP).

Hobolt, S. 2016. The Brexit vote: A divided nation, a divided continent. Journal of European Public Policy 23 (9): 1259–1277.

Jackson, D., Thorsen, E., and Wring, D. 2016. EU Referendum analysis 2016: Media, Voters and the Campaign, joint publication by the Political Studies Association. Loughborough University, and Bournemouth University.

Lakkaraju, H., J.J. McAuley, and J. Leskovec. 2013. What's in a name? Understanding the interplay between titles, content, and communities in social media. ICWSM 1 (2): 311–320.

Levy, D.A.L., Aslan, B., and Bironzo, D. 2016. UK Press Coverage of the EU Referendum. Reuters Institute for the Study of Journaliam, http://reutersinstitute.politics.ox.ac.uk/publication/uk-press-coverage-eu-referendum. Accessed 1 September 2017.

McFadden, P., and A. Tarrant. 2015. What would 'out' look like? Testing Eurosceptic alternatives to EU membership. London: Policy Network.

McKenzie, D., and B. Özler. 2014. Quantifying some of the impacts of economics blogs. Economic Development and Cultural Change 62 (3): 567–597.

Menon, A., and J. Portes. 2016. You're wrong Michael Gove—Experts are trusted far more than you. London: The Guardian.

Mewburn, I., and P. Thomson. 2013. Why do academics blog? An analysis of audiences, purposes and challenges. Studies in Higher Education 38 (8): 1105–1119.

Ott, B.L. 2017. The age of Twitter: Donald J. Trump and the politics of debasement. Critical Studies in Media Communication 34 (1): 59–68.

Pickerill, J. 2013. Academics' diverse online public communications. Dialogues in Human Geography 3 (1): 85–86.

Piris, J. 2016. If the UK votes to leave: The seven alternatives to EU membership if the UK votes to leave. London: Centre for European Reform.

Pearce, S. 2016. Young people and the referendum: 5 key lessons from polling day. WISERD: Cardiff University.

Roelofs, P., and Gallien, M. 2017. Clickbait and impact: How academia has been hacked. Impact of Social Sciences Blog.

Sen, Ananya, and Catherine E. Tucker. 2017. Information shocks and Internet Silos: Evidence from creationist friendly curriculum. Social Science Research Network (SSRN).

Terras, M. 2012. The verdict: Is blogging or tweeting about research papers worth it?. Impact of Social Sciences Blog.
About this article
Cite this article
Brown, S.A. Britain's EU referendum: How did political science rise to the challenge? An assessment of online contributions during the campaign. Eur Polit Sci 18, 97–111 (2019). https://doi.org/10.1057/s41304-018-0174-7
Keywords
EU referendum

Impact

Internet

Media

Public engagement