Abstract
What does Brexit really mean? We examine what people expect from the Brexit deal, highlighting three key findings. First, while trade is the key policy priority among the British electorate, opinion is divided on whether the UK should leave the customs union. Second, the public is split on the potential trade-off between remaining in the European single market and the ability to control free movement of people across the borders. Third, Britons are opposed to sharing welfare benefits with others, but tend to support EU citizens living, working and doing business in the UK. However, they expect greater access to welfare for UK citizens in European countries compared to EU citizens in the UK.
This is a preview of subscription content, log in to check access.
Access options
Buy single article
Instant access to the full article PDF.
US$ 39.95
Price includes VAT for USA
Subscribe to journal
Immediate online access to all issues from 2019. Subscription will auto renew annually.
US$ 131
This is the net price. Taxes to be calculated in checkout.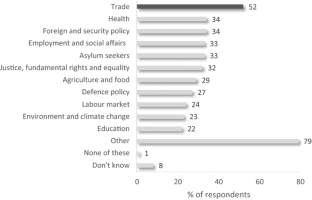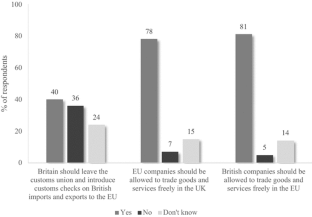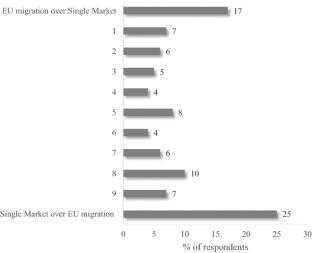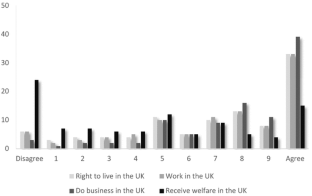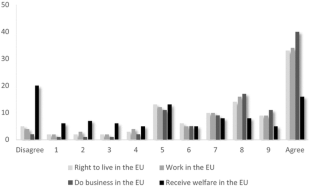 Acknowledgements
This article draws upon research funded by an ESRC Future Leaders Grant, ES/N001826/1.
About this article
Cite this article
Vasilopoulou, S., Talving, L. British public opinion on Brexit: controversies and contradictions. Eur Polit Sci 18, 134–142 (2019). https://doi.org/10.1057/s41304-018-0156-9
Keywords
Brexit

Public opinion

Euroscepticism

Freedom of movement

Trade