Abstract
The observation that victimisation raises the probability of subsequent victimisation is well established. That repeat crimes tend to happen quickly is important in the preventive utility of the phenomenon. However, the time decay curve of repeat victimisation is conventionally studied using police recorded crime data, making it susceptible to alternative explanations by confounding actual victimisation with rates of victim report to the police. The present paper reports an attempt to use victimisation survey data to demonstrate decay curves. The analyses show that households experiencing a high frequency of repeat victimisation experience repeats much sooner than households where repeats occur fewer times. Subsequent repeats take place ever more quickly after the preceding one. Quick victimisation is perceived to be increasingly serious the sooner it occurs.
Access options
Buy single article
Instant access to the full article PDF.
USD 39.95
Price includes VAT (USA)
Tax calculation will be finalised during checkout.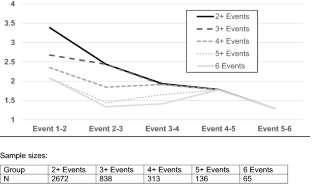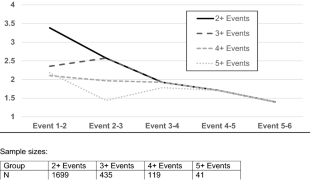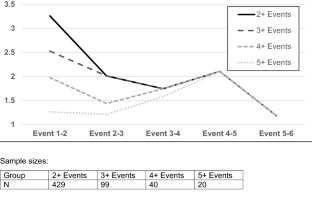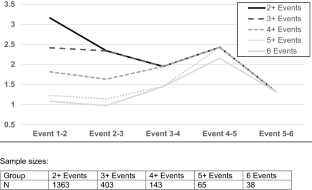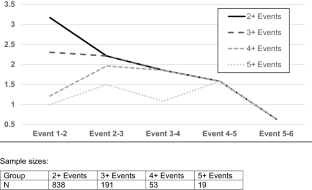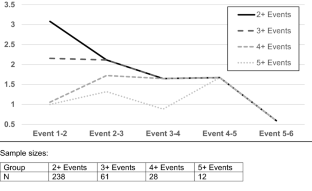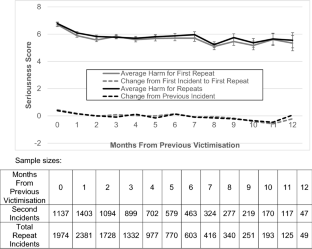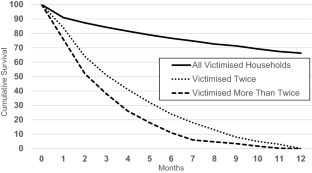 References
Ashton, J., I. Brown, B. Senior, and K. Pease. 1998. Repeat Victimisation: Offender Accounts. International Journal of Risk, Security and Crime Prevention 3(4): 269–279.

Bowers, K., S.D. Johnson, and K. Pease. 2004. Prospective Hotspotting: 'The Future of Crime Mapping?'. British Journal of Criminology 44: 641–658.

Farrell, G., and K. Pease. 2017. Preventing Repeat and Near Repeat Crime Concentrations. In Handbook of Crime Prevention and Community Safety, 2nd ed, ed. N. Tilley and A. Sidebottom. London: Routledge.

Farrell, G., W.H. Sousa, and D.L. Weisel. 2002. The Time-Window Effect in the Measurement of Repeat Victimization: A Methodology for its Measurement and an Empirical Study. Crime Prevention Studies 13: 15–27.

Haberman, C.P., E.T. Song, and J.H. Ratcliffe. 2016. Assessing the Validity of the Law of Crime Concentration across Different Temporal Scales. Journal of Quantitative Criminology. https://doi.org/10.1007/s10940-016-9327-4.

Ignatans, D., and K. Pease. 2015. Distributive justice and the crime drop. In The Criminal Act: Festschrift for Marcus Felson, ed. M. Andresen and G. Farrell, 77–87. London: Palgrave Macmillan.

Ignatans, D., and K. Pease. 2016a. On whom does the burden of crime fall now? Changes over time in counts and concentration. International review of victimology 22 (1): 55–6.

Ignatans, D., and K. Pease. 2016b. Taking Crime Seriously: Playing the Weighting Game. Policing: A Journal of Policy and Practice 10(3): 184–193.

Ignatans, D., and K. Pease. 2018. Crime concentrations: Hot dots, hot spots and hot flushes, 664–690. Oxford University Press.

Los, G., D. Ignatans, and K. Pease. 2017. First-Generation Immigrant Judgements of Offence Seriousness: Evidence from the Crime Survey for England and Wales. Crime Prevention and Community Safety 19(2): 151–161.

Mele, M. 2009. The Time Course of Repeat Intimate Partner Violence. Journal of Family Violence 24(8): 619–624.

Pease, K., D. Ignatans, and L. Batty. 2018. Whatever Happened to Repeat Victimisation? Crime Prevention and Community Safety 20(4): 256–267.

Perry, W.L. 2013. Predictive Policing: The Role of Crime Forecasting in Law Enforcement Operations. Santa Monica: Rand Corporation.

Trickett, A., D.R. Osborn, J. Seymour, and K. Pease. 1992. What is Different About High Crime Areas? The British Journal of Criminology 32(1): 81–89.

Weisburd, D. 2015. The Law of Crime Concentration and the Criminology of Place. Criminology 53(2): 133–157.
Additional information
Publisher's Note
Springer Nature remains neutral with regard to jurisdictional claims in published maps and institutional affiliations.
About this article
Cite this article
Ignatans, D. How Swiftly Does Re-Victimisation Occur? Evidence from Surveys of Victims. Crime Prev Community Saf 22, 248–260 (2020). https://doi.org/10.1057/s41300-020-00090-x
Keywords
Quantitative criminology

Time lag

Repeat victimisation

CSEW