This is a preview of subscription content, log in to check access.
Access options
Buy single article
Instant access to the full article PDF.
US$ 39.95
Price includes VAT for USA
Subscribe to journal
Immediate online access to all issues from 2019. Subscription will auto renew annually.
US$ 124
This is the net price. Taxes to be calculated in checkout.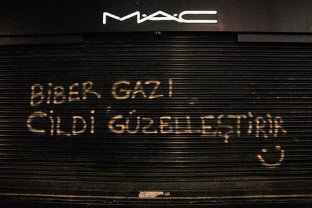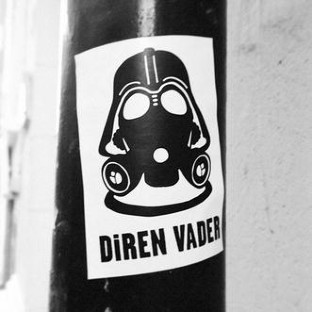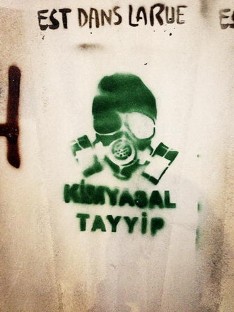 References
Agamben, G. (2005) "Metropolis," trans. A Bove. http://www.generation-online.org/p/fpagamben4.htm. Accessed 20 February 2016.

Augé, M. (2009) Non-Places: Introduction to an Anthropology of Supermodernity. London: Verso.

Badiou, A. (2013) Alain Badiou on the Uprising in Turkey and Beyond. Accessed 3 September 2015 http://cengizerdem.wordpress.com/2013/06/19/alain-badiou-on-the-uprising-in-turkey-and-beyond/. Accessed 3 September 2015.

Baykan, A. and Hatuka, T. (2010) Politics and Culture in the making of public space: Taksim Square, 1 May 1977, Istanbul. Planning Perspectives 25(1): 49–68.

Birkaç Çapulcunun Yaptıklarını Biz Yapmayız 6 September (2013) Radikal. http://www.radikal.com.tr/politika/basbakan-erdogan-biz-birkac-capulcunun-yaptiklarini-yapmayiz-1136875/. Accessed 20 February 2016.

Bozdoğan, S. (2001) Modernism and Nation Building: Turkish Architectural Culture in the Early Republic. Seattle: University of Washington Press.

Chmielewska, E. (2007) Framing [Con]text: Graffiti and place. Space and Culture 10(2): 145–169.

de Certeau, M. (2011) The Practice of Everyday Life. Berkeley, CA: University of California Press.

Ekmekci, O. (2013) When urban planning gets political: The history of Taksim square. Accessed 20 February 2016 http://www.archdaily.com/388271/when-urban-planning-gets-political-the-history-of-taksim-square. Accessed 20 February 2016.

Frederick, U.K. (2009) Revolution is the New Black: Graffiti/art and mark-making practices. Archaeologies: Journal of the World Archaeological Congress 5(2): 210–223.

Gruber, C. (2013) The visual emergence of the Occupy Gezi Movement, Jadaliyya, 6–7–8 July. Accessed 20 February 2016 http://www.jadaliyya.com/pages/index/12714/the-visual-emergence-of-the-occupy-gezi-movement-p. Accessed 20 February 2016.

Harmanşah, Ö. (2014) Urban Utopias and how they fell apart: The political ecology of Gezi Parki. In: U. Özkırımli (ed.) The Making of a Protest Movement in Turkey: #occupygezi. London: Palgrave Macmillan Kindle Edition.

Irvine, M. (2011) The work on the street: Street art and visual culture. In: B. Sandywell and I. Haywood (eds.) The Handbook of Visual Culture. London: Berg/Palgrave Macmillan Press.

Kayabalı, T. (2013) #occupygezi: Gezi Protests in Turkey. http://reframe.sussex.ac.uk/activistmedia/2013/08/occupygezi/. Accessed 20 February 2016.

Lennon, J. (2014) Assembling a revolution: Graffiti, Cairo and the Arab Spring. Cultural Studies Review 20(1): 237–275.

Rabbime sordum #direngezi dedi, 4 June (2013) Radikal. http://www.radikal.com.tr/fotogaleri/turkiye/rabbime-sordum-direngezi-dedi-1136242-10/. Accessed 20 February 2016.

Rancière, J. (2001) Ten theses on politics. Theory & Event 5(3).

Rancière, J. (2007) "The Uses of Democracy", in On the Shores of Politics. London: Verso.

Riggle, N.A. (2010) Street art: The transfiguration of commonplaces. The Journal of Aesthetics and Art Criticism 63(3): 243–257.

Taş, T. and Taş, O. (2014) Resistance on the walls, reclaiming public space: Street art in times of political turmoil in Turkey. Interactions: Studies in Communication & Culture 5(3): 327–349.

TKP's den 'boyun eğme' açıklaması, 3 June (2013) Sol. http://haber.sol.org.tr/soldakiler/tkpden-boyun-egme-aciklamasi-haberi-74058. Accessed 20 February 2016.

Young, A. (2014) Street Art, Public City: Law, Crime, and Urban Imagination. London: Routledge.

Žižek, S. (2013) Trouble in paradise. London Review of Books, 18 July. http://www.lrb.co.uk/v35/n14/slavoj-zizek/trouble-in-paradise. Accessed 20 February 2016.
About this article
Cite this article
Çıdam, Ç. Public space, material worlds, and democratic aspirations. Contemp Polit Theory 15, 417–426 (2016). https://doi.org/10.1057/s41296-016-0011-0