Abstract
This paper presents evidence showing that there have been since antiquity two opposed types of institutional systems: one resembling central planning and present in ancient China, ancient Egypt, the Inca Empire and other territorial states, and another one with strong market institutions, protection of property rights present mostly in city-states not just in the Mediterranean but throughout the world. A new database documenting these diverse institutional clusters from the antiquity is described and their links analyzed.
Access options
Buy single article
Instant access to the full article PDF.
USD 39.95
Price excludes VAT (USA)
Tax calculation will be finalised during checkout.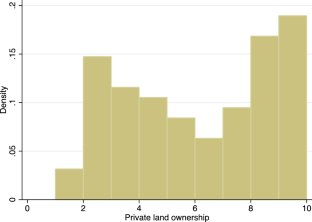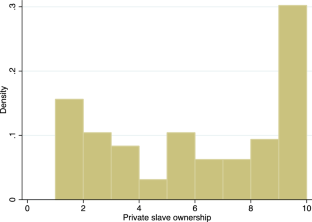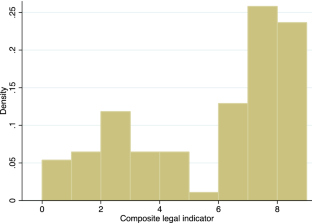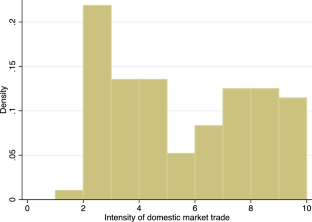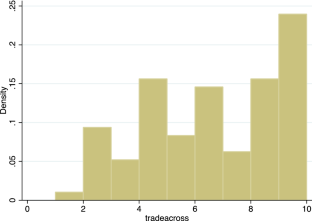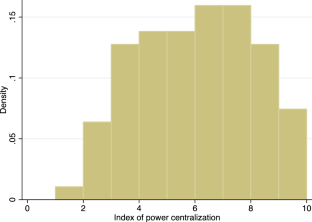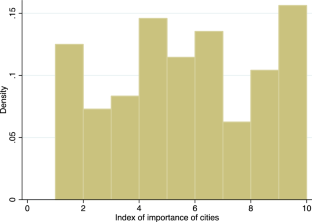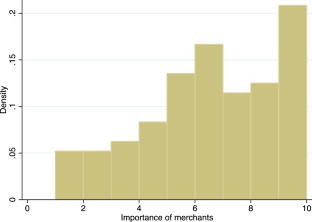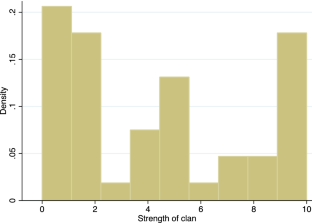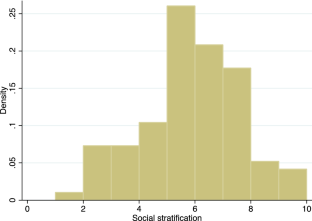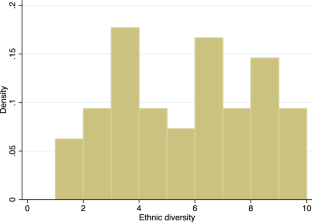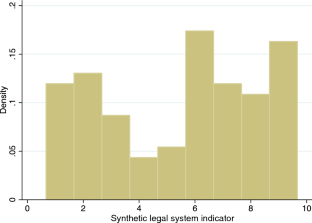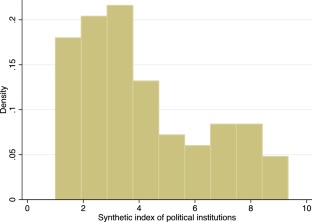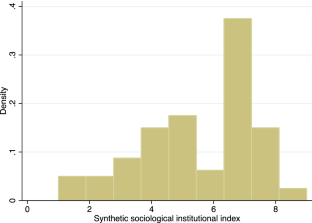 Notes
See Finer (1997) for the most complete description of political institutions so far.

Keightley (2013) documents much earlier periods than Greif and Tabellini, describing clearly institutions in as early as the Shang dynasty.

For example, the Philippines did not really have state formation before Spanish colonization. This is also the case for some African tribes.
References
Enke, B. 2018. Kinship Systems, Cooperation and the Evolution of Culture. working paper Harvard University.

Finer, S. 1997. The History of Government from the Ancient Times. Oxford, UK: Oxford University Press.

Greif, A., and G. Tabellini. 2017. The Clan and the Corporation: Sustaining Cooperation in China and Europe. Journal of Comparative Economics 45: 1–35.

Jaspers, 1951. The Origin and Goal of History. Abingdon: Routledge.

Keightley, D.N. 2013. "What did make the Chinese Chinese? Some Geographical Perspectives. These Bones Shall Rise Again: Selected Writings on Early China, 75–86. New York: SUNY Press.

Macfarlane, A. 1978. The Origins of English Individualism: Family, Property and Social Transition. Oxford: Blackwell.

Mayshar, J., O. Moav, and Z. Neeman. 2017. Geography, Transparency and Institutions. American Political Science Review 111: 622–636.

Polanyi, K., C.M. Arensherg, and H.M. Pearson. 1954. Trade and Market in the Early Empires. Glencoe Illinois: Free Press.

Roland, G. 2018. The Deep Historical Roots of Modern Culture: A Comparative Perspective. Based on the keynote lecture presented at the Second World Congress in Comparative Economics in June 2017.

Trigger, 2003. Understanding Early Civilizations. Cambridge: Cambridge University Press.

Weber, M. 1922. Economy and Society republished in 1978 by University of California Press.

Wittfogel, Karl A. 1957. Oriental Despotism. A comparison of Total Power. New Haven: Yale University Press.
Additional information
I am very grateful to Li Duan, Yunhao Zhang, Yue Ma and especially Shaoyu Liu for excellent research assistance.
About this article
Cite this article
Roland, G. Comparative Economics in Historical Perspective. Comp Econ Stud 60, 475–501 (2018). https://doi.org/10.1057/s41294-018-0076-2
Published:

Issue Date:

DOI: https://doi.org/10.1057/s41294-018-0076-2
Keywords
JEL Classification