Abstract
Drawing upon 18 months of ethnographic fieldwork in China from 2013 to 2014, this article argues that moral hierarchies within autism parenting in fact reproduce local socioeconomic inequalities. In China, medical specialists, special education teachers and prominent parent advocates attempt to manage autism in a context of scarce resources by teaching parents how to serve as their children's lifelong therapists. Yet, by focusing primarily on parents' love for their children, while neglecting pragmatic issues related to social–economic disparities, autism advocates fail to understand the difficulties of parents with few socioeconomic resources. I illustrate my arguments by delving deeply into two case studies which illustrate both extremes of the moral hierarchy in autism parenting within China. In ethnographically attending to how parents are made into behavioral therapists and the moral hierarchies within autism parenting in China, this paper describes a culturally specific adoption of ABA. This article argues that scholars and local disability advocates need to pay closer attention to local particularities, including cultural histories of parenting, as well as the complex interactions between disability and social and economic inequalities, so as to better comprehend and address the immediate, existential, and long-range challenges which parents with little social capital face in managing autism.
This is a preview of subscription content, log in to check access.
Access options
Buy single article
Instant access to the full article PDF.
US$ 39.95
Price includes VAT for USA
Subscribe to journal
Immediate online access to all issues from 2019. Subscription will auto renew annually.
US$ 74
This is the net price. Taxes to be calculated in checkout.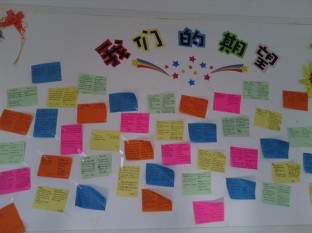 Notes
1.

Prior to China's turn to postsocialism, autism spectrum disorder was not recognized as a psychiatric disorder. The Maoist regime saw psychiatric illnesses as caused by faulty political ideology and so denied the existence of autism in China (Feinstein 2010, p. 234). After Deng Xiaoping instituted the new policy of "reform and opening up" (gaigekaifang) in 1978, autism was diagnosed in the 1980s by Nanjing psychiatrist Dr. Tao Guo Tai and Beijing psychiatrist Dr. Yang Xiao Ling. Dr. Tao is always acknowledged in print as the first doctor to diagnose autism, but other doctors and parents I interviewed state that Dr. Yang also provided autism diagnoses during the early 1980s.

2.

All informants and organizations in this article have been provided pseudonyms, in an effort to protect their privacy. I have also changed the cities/regions for some of my informants.

3.

I acknowledge that Foucault paints a dark and repressive picture of modern governance since he uses the sites of asylum, prisons and schools in his analysis, but I will be highlighting the productive, rather than the strictly negative aspects of "technologies of the self" for this paper. In doing so, I follow the lead of scholars who argue that Foucault's key concepts of "power" or "technologies of the self" are not purely repressive by highlighting the positive gains to the self [see Lupton (1997) and Frank (1998)]

4.

The doctors, parent advocates and medical professionals make a distinction between the love they will teach these parents of autistic children and the love parents instinctively have for their children. The love they will teach with the help of ABA is describe as "zhenzhen ai nihaizi" (to truly love your child) or "zhenxin ai" (sincerely love one's child) or "zhenai" (true love), with the emphasis on true (zhen), while the love parents already have instinctively for their children is described simply as "ai". Such a distinction is particularly interesting since it is reminiscent broader social trends in China that suggest that psychology has come to govern and shape interpretations of the parent–child dynamic in contemporary China (see Kuan 2015).

5.

6.

While scholars such as Whyte (2010) have critiqued the hukou system for creating a two-caste system and others have critiqued the hukou system for treating rural residents are second-class citizens (see Chan and Zhang 1999; Cheng and Selden 1994; Solinger 1999; Zhang 2001a, b, c), my research project shows that the division between rural versus urban residents, as it is portrayed in much scholarly literature, over-simplifies the actual complexities of the hukou system. The hukou system is not completely deterministic: the few individuals who have gained admission to highly competitive schools such as Peking University or Tsinghua University or have been offered high status and highly lucrative jobs are able to switch their hukou registration to Beijing. At the same time, the hukou operates in conjunction with larger geographical disparities in China which means that the actual experience of an urban resident in a third-tiered city in obtaining housing, education and other social goods would be worlds apart from that of someone with hukou papers to cities such as Beijing or Shanghai.

7.

The urban per capita annual disposable income was around 27,000 RMB (3800 USD), while rural per capita annual disposable income was around 8900 RMB (1280 USD) in 2013. As mentioned earlier in this paper, there are vast income differences not only between urban and rural residents, but also between urban or rural residents depending on which geographical region they were located at.
References
Atkinson, A., T. Piketty, and E. Saez. 2011. Top Incomes in the Long Run of History. Journal of Economic Literature 49 (1): 3–71.

Batson, A. 2010. Shining Light on China's 'Gray Income.' The Wall Street Journal. https://blogs.wsj.com/chinarealtime/2010/08/27/shining-light-on-chinas-gray-income/. Accessed 1 May 2017.

Brezis, R., T. Weisner, T.C. Daley, N. Singhal, M. Barua, and S.P. Chollera. 2015. Parenting a Child with Autism in India: Narratives Before and After a Parent-Child Intervention Program. Culture, Medicine and Psychiatry. 39 (2): 277–298.

Cascio, M.A. 2014. New Directions in the Social Study of the Autism Spectrum: A Review Essay. Culture, Medicine, and Psychiatry. 38 (2): 306–311.

Cascio, M.A. 2015. Rigid Therapies, Rigid Minds: Italian Professionals' Perspectives on Autism Interventions. Culture, Medicine and Psychiatry. 39 (2): 235–253.

Chan, K.W., and L. Zhang. 1999. The Hukou System and Rural-Urban Migration in China: Processes and Changes. China Quarterly 160: 818–855.

Cheng, T., and M. Selden. 1994. The Origins and Social Consequences of China's Hukou System. The China Quarterly 139: 644–668.

Chou, R.J.-A. 2011. "Filial Piety by Contract? The Emergence, Implementation, and Implications of the 'Family Support Agreement' in China. Gerontologist 51 (1): 3–16.

CriEnglish 2014. Average Annual Salary in Beijing: 69,000 Yuan. http://english.cri.cn/12394/2014/06/08/2821s830467.htm. Accessed 1 May 2017.

Dawson, M. 2004. The Misbehaviour of Behaviourists: Ethical Challenges to the Autism- ABA Industry." Michelle Dawson. http://www.sentex.net/~nexus23/naa_aba.html Accessed 1 May 2017.

Di Lienardo, M. 1987. The Female World of Cards and Holidays: Women, Families, and the Work of Kinship. Signs 12 (3): 440–453.

Dikotter, F. 1996. Culture, 'Race' and Nation: The Formation of National Identity in Twentieth-century China. Journal of International Affairs. 49 (2): 590–651.

Douglas, P. 2010. Problematising Inclusion: Education and the Question of Autism. Pedagogy, Culture and Society 18: 105–121.

Elsabbagh, M., G. Divan, Y.J. Koh, Y.S. Kim, S. Kauchali, C. Marcin, C. Montiel-Nava, V. Patel, C.S. Paula, C. Wang, M.T. Yasamy, and E. Fombonne. 2012. Global Prevalence of Autism and other Pervasive Development Disorders. Autism Research 5 (3): 160–179.

Erickson, R.J. 1993. Reconceptualizing Family Work: The Effect of Emotion Work on Perceptions of Marital Quality. Journal of Marriage and the Family. 55: 888–900.

Farmer, P. 2001. Infections and Inequalities: The Modern Plagues. Berkeley: University of California Press.

Feinstein, A. 2010. A History of Autism: Conversations with the Pioneers. London: Wiley-Blackwell.

Fong, M.W.L. 2009. Digital Divide Between Urban and Rural Regions in China. The Electronic Journal of Information Systems in Developing Countries 36: 1–12.

Fong, V. 2004. Only Hope: Coming of Age under China's One-Child Policy. Palo Alto: Stanford University Press.

Foucault, M. 1988. Technologies of the Self: A Seminar with Michel Foucault. Amherst: University of Massachusetts Press.

Frank, A. 1998. Stories of Illness as Care of the Self: a Foucauldian Dialogue. Health: An Interdisciplinary Journal for the Social Science of Health, Illness and Medicine 2 (3): 329–348.

Gluckman, M. 1963. Gossip and Scandal. Current Anthropology 4 (3): 307–316.

Greenhalgh, S. 1988. Intergenerational Contracts: Familial Roots of Sexual Stratification in Taiwan. In A Home Divided: Women and Income in the Third World, ed. D. Dwyer and J. Bruce, 39–70. Palo Alto: Stanford University Press.

Greenhalgh, S. 2003. Planned Births, Unplanned Persons: 'Populations' in the Making of Chinese Modernity. American Ethnologist 30: 195–215.

Greenhalgh, S., and E.A. Winckler. 2005. Governing China's Population: From Leninist to Neoliberal Biopolitics. Palo Alto: Stanford University Press.

Grinker, R. 2007. Unstrange Minds: Remapping the World of Autism. New York: Basic Books.

Ha, V.S., A. Whittaker, M. Whittaker, and S. Rodger. 2014. Living with Autism Spectrum Disorder in Hanoi, Vietnam. Social Science and Medicine. 120: 278–285.

Hacking, I. 2006. Making Up People. London Review of Books, August 17.

Hochschild, A. 1983. The Managed Heart: Commercialization of Human Feeling. Berkeley: University of California Press.

Howlin, P., S. Goode, J. Hutton, and M. Rutter. 2004. Adult outcome for children with autism. Journal of Child Psychology and Psychiatry 45: 212–229.

Ikels, C. 1993. Settling Accounts: The Intergenerational Contract in an Age of Reform. Chinese Families in the Post-Mao Era, 307–333. Berkeley: University of California Press.

Kang-Yi, C.D., R.R. Grinker, and David S. Mandell. 2013. Korean Culture and Autism Spectrum Disorders. Journal of Autism and Developmental Disorders. 43 (3): 503–520.

Kanner, L. 1943. Autistic disturbances of affective contact. Nervous Child 2: 217–250.

Kipnis, A. 2006. Suzhi: A Keyword Approach. The China Quarterly. https://doi.org/10.1017/S0305741006000166. Accessed 22 September 2017.

Kipnis, A. 2009. Education and the Governing of Child-centred Relatedness. In Chinese Kinship: Contemporary Anthropological perspectives, ed. S. Brandtstadter and G.D. Santos, 204–222. Abingdon and New York: Routledge Press.

Kuan, T. 2015. The Politics and Ethics of Child Rearing in Contemporary China. California: University of California Press.

Lakner, C. and Milanovic, B. 2013. Global Income Distribution: From the Fall of the Berlin Wall to the Great Recession. Policy Research Working Papers.

Lovaas, I. 1977. The Autistic Child: Language Development through Behavior Modification. New York: Irvington.

Lupton, D. 1997. Foucault and the medicalization critique. In Foucault, Health and Medicine, 1st ed, ed. R. Bunton and A. Peterson. London and New York: Routledge Press.

Mani, A., S. Mullainathan, and E. Shafir. 2013. Poverty Impedes Cognitive Function. Science. 341 (6149): 976–980.

Mattingly, C. 2008. Reading Minds and Telling Tales in a Cultural Borderland. Special Issue: Troubling the Boundary Between Psychology and Anthropology. Ethos 36 (1): 181–205.

McCabe, H. 2007. Parent Advocacy in the Face of Adversity Autism and Families in the People's Republic of China. Focus on Autism and Other Developmental Disabilities 22 (1): 39–50.

McCabe, H. 2008. Autism and Family in the People's Republic of China: Learning from Parents' Perspectives. Research and Practice for Persons with Severe Disabilities 33 (1–2): 37–47.

Orsmond, G.I., Ling-Yi Lin, and M.M. Seltzer. 2007. Mothers of Adolescents and Adults With Autism: Parenting Multiple Children With Disabilities. Intellectual and Developmental Disabilities 45 (4): 257–270.

Phelps, K.W., S.L. McCammon, K.L. Wuensch, and J. Golden. 2009. Enrichment, Stress, and Growth from Parenting an Individual with an Autism Spectrum Disorder. Journal of Intellectual and Developmental Disability 34 (2): 133–141.

Sarrett, J. 2015. Custodial Homes, Therapeutic Homes, and Parental Acceptance: Parental Experiences of Autism in Kerala, India and Atlanta, GA USA. Culture, Medicine, and Psychiatry. 39 (2): 254–276.

Silverman, C. 2011. Understanding Autism: Parents, Doctors, and the History of a Disorder. Princeton: Princeton University Press.

Solinger, D. 1999. Contesting Citizenship in Urban China: Peasant Migrants, the State, and the Logic of the Market. Berkeley: University of California Press.

Solomon, O., and N. Bagatell. 2010. Autism: Rethinking the Possibilities Introduction. Ethos. 38 (1): 1–7.

Sun, X., C. Allison, B. Auyeung, F.E. Matthews, S. Murray, S. Baron-Cohen, and C. Brayne. 2013. Service Provision for Autism in Mainland China: A Service Providers' Perspective. Research in Developmental Disabilities 34 (1): 440–451.

Tamara, J. 2009. Cultivating Citizens: Suzhi (Quality) Discourse in the PRC. Positions: East Asia Cultures Critique 17 (3): 523–535.

Tom, A. 1993. Women's lives complete: Methodological concerns. In Women, Work, and Coping: A Multidisciplinary Approach to Workplace Stress, ed. B.C. Long and S.E. Kahn, 32–50. Quebec: Mcgill Queens University Press.

Verbeek, J., and Rodarte, I. 2015. Increasingly, Inequality within, not across, Countries is Rising. Let's Talk Development. http://blogs.worldbank.org/developmenttalk/increasingly-inequality-within-not-across-countries-rising Accessed 1 May 2017.

Wallace, J. 2015. Here's why it matters that China is admitting that its statistics are 'Unreliable'. The Washington Post. https://www.washingtonpost.com/news/monkey-cage/wp/2015/12/28/heres-why-it-matters-that-china-is-admitting-that-its-statistics-are-unreliable/?utm_term=.659721e5851c#comments Accessed on 1 May 2017.

Wing, L., and J. Gould. 1979. Severe Impairments of Social Interaction and Associated Abnormalities in Children: Epidemiology and Classification. Journal of Autism and Developmental Disorders. 9 (1): 1–29.

Whyte, M.K. 1999. Social Change and the Urban-Rural Divide in China. The Irish Asia Strategy and Its China Relations 1999–2009, 45–60. Amsterdam: Rozenberg Publishers.

Yan, Y. 2003. Private Life under Socialism: Love, Intimacy, and Family Change in a Chinese Village, 1949–1999. Palo Alto: Stanford University Press.

Zhang, L., and A. Ong (eds.). 2008. Privatizing China, Socialism from Afar. Itaca, NY: Cornell University Press.

Zhang, L. 2001a. Contesting Crime, Order, and Migrant Spaces in Beijing. In China Urban: Ethnographies of Contemporary Culture, ed. N.N. Chen, C.D. Clark, S.Z. Gottschange, and L. Jeffery. North Carolinia: Duke University Press.

Zhang, L. 2001b. Strangers in the City: Reconfigurations of Space, Power, and Social Networks Within China's Floating Population. Redwood City: Stanford University Press.

Zhang, L. 2001c. Migration and Privatization of Space and Power in Late Socialist China. American Ethnologist 28 (1): 179–205.

Zhang, L. 2008. Private Homes, Distinct Lifestyles: Performing a New Middle-Class. In Privatizing China, Socialism from Afar, ed. L. Zhang and A. Ong, 23–40. Itaca, NY: Cornell University Press.
Acknowledgements
The research in this article was funded by the National Science Foundation (Grant No. 1330398), the Wenner-Gren Foundation (Grant No. 8666), the American Council of Learned Societies, and MIT. I also sincerely thank Stefan Helmreich, David Jones, Heather Paxson, Amanda Chan, Molly Mullin, Anne McCants and Amah Edoh for their critical comments. I am most grateful to my three anonymous reviewers for their constructive and incisive comments, and to the editors for the helpful guidance.
Ethics declarations
Conflict of interest
Emily Xi Lin has no competing interests in the research detailed in the manuscript.
Ethical Approval
This manuscript is comprised of original material that is not under review elsewhere, and the studies on which the research is based has been subject to, and approved by the appropriate ethical review at MIT's Committee on the Use of Humans as Experimental Subjects.
About this article
Cite this article
Lin, E.X. Moral hierarchies within autism parenting: Making parent-therapists and perpetuating disparities within contemporary China. BioSocieties 14, 155–178 (2019). https://doi.org/10.1057/s41292-018-0123-2
Keywords
Autism

Disability

Family care

Social contract

China