Abstract
New Urbanism's disposition towards urban design emphasizes creating places that, in part, derive structure and meaning from 'imageable' components. These components resonate with the formal categories articulated by Kevin Lynch. That is to say, New Urbanist projects emphasize defined streets (edges) neighborhood coherence (districts) civic buildings (landmarks) connective public open spaces (nodes) and gridiron street networks (paths). Lynch, however, deemed that such urban features arose from dynamic processes, whereas New Urbanists pre-designate formal features without full consideration of their functional dynamics. In order to better situate this notion of 'functional dynamics', this paper argues that urban settings can be considered as examples of complex adaptive systems (CAS). The paper re-purposes Lynch's formal categories to discuss CAS dynamics in urban settings, with processes rather than forms providing the essential mechanisms with which to achieve the conviviality NU projects aspire to.
Access options
Buy single article
Instant access to the full article PDF.
US$ 39.95
Tax calculation will be finalised during checkout.
Subscribe to journal
Immediate online access to all issues from 2019. Subscription will auto renew annually.
US$ 119
Tax calculation will be finalised during checkout.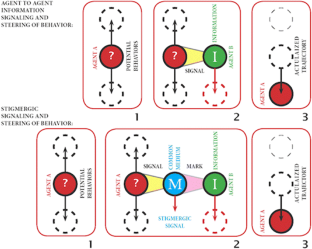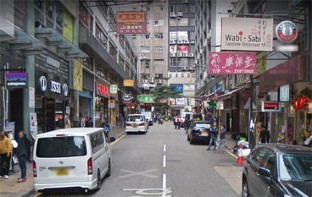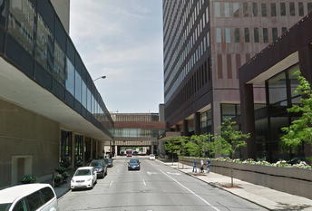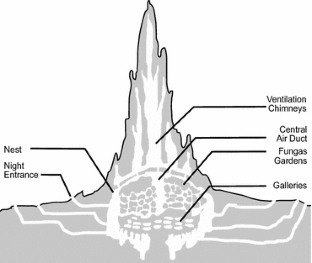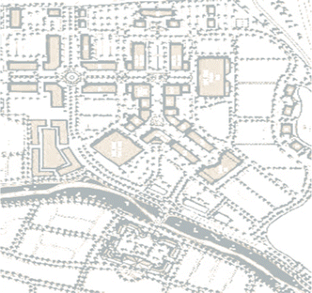 References
Al-Hindi, K.F. and Karen, E. (2001) (Re)placing the new urbanism debates: Toward an interdisciplinary research agenda. Urban Geography 22: 189–201.

Alexander, C. (1979) The Timeless Way of Building, vol 1. Oxford: Oxford University Press.

Araabi, H. (2015) A typology of urban design theories and its application to the shared body of knowledge. Urban Design International 21(1): 1–14.

Aravot, I. (2002) Back to phenomenological placemaking. Journal of Urban Design 37–41.

Bateson, G. (2002) Mind and Nature: A Necessary Unity. New York: Hampton Press (NJ).

Bathelt, H., Malmberg, A. and Maskell, P. (2004) Clusters and knowledge: Local buzz, global pipelines and the process of knowledge creation. Progress in Human Geography 28(1): 31–56.

Batty, M. (2007) Model cities. Town Planning Review 78: 1–19.

Bettencourt, L. and West, G.B. (2010) A unified theory of urban living. Nature 467(7318): 912–913.

Bonabeau, E., Guérin, S., Snyers, D., Kuntz, P. and Theraulaz, G. (2000) Three-dimensional architectures grown by simple 'Stigmergic' agents. Bio Systems 56(1): 13–32.

Brain, D. (2005) From good neighborhoods to sustainable cities: Social science and the social agenda of the new urbanism. International Regional Science Review 28(2): 217–238.

Casti, J. (1979) Connectivity, complexity and catastrophe in large-scale systems. International Series on Applied Systems Analysis 7: 203.

Corner, J. (1999) Eidetic operations and new landscapes. In: Recovering Landscape: Essays in Contemporary Landscape Theory, pp. 153–169. New York: Princeton Architectural Press.

Cullen, G. and Brooks, K.W. (1962) Townscape. Princeton: The Architectural Press.

Cuthbert, A.R. (2007) Urban design: Requiem for an era – review and critique of the last 50 years. Urban Design International 12(4): 177–223.

DeLanda, M. (2005) Intensive Science & Virtual Philosophy. New edition. New York: Continuum.

Deneubourg, J.L., Aron, S., Goss, S. and Pasteels, J.M. (1990) The self-organizing exploratory pattern of the Argentine ant. Journal of Insect Behavior 3(2): 159–168.

Dovey, K. and Pafka, E. (2015) The science of urban design? Urban Design International 21: 1–10.

Durack, R. (2001) Village vices. Places Journal 1–8.

Ellis, C. (2002) The new urbanism: Critiques and rebuttals. Journal of Urban Design 7(3): 261–91.

Fainstein, S.S. (2000) New directions in planning theory. Urban Affairs Review 35: 451–478.

Ford, L.R. (1999) Lynch revisited: New urbanism and theories of good city form. Cities 16(4): 247–257.

Gibson, J.J. (1986) Gibson theory of affordances.pdf. Chapter Eight the Theory of Affordances.

Grant, J. (2006) Promised and prospects: New urbanism in practice.

Grant, J. (2007) Two sides of a coin? New urbanism and gated communities. Housing Policy Debate 18(3): 481–501.

Haken, H. and Portugali, J. (2003) The face of the city is its information. Journal of Environmental Psychology 23(4): 385–408.

Hamer, D. (2000) Learning from the past: Historic districts and the new urbanism in the United States. Planning Perspectives 15(2): 107–122.

Hebbert, M. (2003) New urbanism – The movement in context. Built Environment (1978) 29(3): 193–209.

Heylighen, F. (1989) Self-organization, emergence and the architecture of complexity. In Proceedings of the 1st European conference on System Science (Vol. 18, pp. 23–32). Paris: AFCET.

Heylighen, F. (2004) Mediator evolution: A general scenario for the origin of dynamical hierarchies. ECCO Working Paper.

Heylighen, F. (2011a) Self-organization of complex, intelligent systems: An action ontology for transdisciplinary integration. Integral Review 1–39.

Heylighen, F. (2011b) Stigmergy as a generic mechanism for coordination: Definition, varieties and aspects. ECCO Working Paper.

Holland, J. (1995) Hidden Order: How Adaptation Builds Complexity. Canada: Basic Books.

Holland, J. (2006) Studying complex adaptive systems. Journal of Systems Science and Complexity 1–8.

Jacobs, J. (1961) The Death and Life of Great American Cities. New York: Vintage Books.

Jarvis, H. and Bonnett, A. (2013) Progressive nostalgia in novel living arrangements: A counterpoint to neo-traditional new urbanism? Urban Studies 50: 2349–2370.

Jepson, E.J. and Edwards, M.M. (2010) How possible is sustainable urban development? An analysis of planners' perceptions about new urbanism, smart growth and the ecological city. Planning Practice and Research 25(4): 417–437.

Joh, K., Boarnet, M.G., Nguyen, M.T., Fulton, W., Siembab, W. and Weaver, S. (2009) Accessibility, travel behavior, and new urbanism: Case study of mixed-use centers and auto-oriented corridors in the South Bay Region of Los Angeles, California. Transportation Research Record: Journal of the Transportation Research Board 2082: 81–89.

Kashef, M. (2009) Sense of community and residential space: Contextualizing new urbanism within a broader theoretical framework. ArchNet-IJAR 3(3): 80–97.

Kauffman, S. (1993) The Origins of Order: Self-Organization and Selection in Evolution. Oxford: Oxford University Press.

Kropf, K. (1996) Urban tissue and the character of towns. Urban Design International 1(3): 247–263.

Lansing, J.S. (2003) Complex adaptive systems. Annual Review of Anthropology 32(1): 183–204. doi:10.1146/annurev.anthro.32.061002.093440.

Leonardi, P.M. (2011) When flexible routines meet flexible technologies: Affordance, constraint, and the imbrication of human and material agencies. MIS Quarterly 35(1): 147–167.

Lynch, K. (1960) The Image of the City. Cambridge: The MIT Press.

Lynch, K., Banerjee, T. and Southworth, M. (1995) City Sense and City Design: Writings and Projects of Kevin Lynch. Cambridge: MIT Press.

Marshall, S. (2008) Cities Design and Evolution. New York: Routledge.

Mehaffy, M., Porta, S., Rofè, Y. and Salingaros, N.A. (2010) Urban nuclei and the geometry of streets: The 'emergent Neighborhoods' Model. Urban Design International 15(1): 22–46.

Moore, S. (2013) What's wrong with best practice? Questioning the typification of new urbanism. Urban Studies 50(11): 2371–2387.

Moudon, A.V. (2000) Proof of g: A substantive basis for new urbanism. Places 13(2): 38–43.

Neuman, M. (1998) Planning, governing, and the image of the city. Journal of Planning Education and Research 18(1): 61–71.

Neuman, M. (2005) The compact city fallacy. Journal of Planning Education and Research 25(1): 11–26.

Plater-Zyberk, E., Longo, G. and Hetzel, P. (2003) The Lexicon of new urbanism. Miami: Duany Plater-Zyberk & Company.

Portugali, J. (2000) Self-Organization and the City. Berlin: Springer.

Read, S. (2005) The Attractor of the Ground. Delft: SpaceLab.

Read, S. (2007) Deep landscapes: Constructing urban landscapes for inhabitation. 6th International Space Syntax Symposium, Istanbul.

Saab, A.J. (2007) Historical amnesia: New urbanism and the city of tomorrow. Journal of Planning History 6(3): 191–213.

Schurch, T.W. (1999) Reconsidering urban design: Thoughts about its definition and status as a field or profession. Journal of Urban Design 4(1): 5–28.

Silva, P. (2016) Tactical urbanism: Towards an evolutionary cities' approach? Environment and Planning B: Planning and Design 43(6): 1040–1051.

Sorkin, M. (1992) Variations on a Theme Park: The New American City and the End of Public Space. New York: Hill and Wang.

Southworth, M. (2003) New urbanism and the american metropolis. Built Environment (1978) 29(3): 210–226.

Steigerwald, B. (2001) City views. Reason Magazine.

Strogatz, S.H. (2001) Exploring complex networks. Nature 410(6825): 268–76.

Talen, E. (2000) New urbanism and the culture of criticism. Urban Geography 21(4): 318–341.

Talen, E. (2006a) Connecting new urbanism and american planning: An historical interpretation. Urban Design International 11(2): 83–98.

Talen, E. (2006b) Design that enables diversity: The complications of a planning ideal. Journal of Planning Literature 20(3): 233–249.

Talen, E. (2013) Charter of New Urbanism 2nd Edition. New York: McGraw-Hill.

Talen, E. and Ellis, C. (2002) Beyond relativism: Reclaiming the search for good city form. Journal of Planning Education and Research 22(1): 36–49.

Trudeau, D. and Malloy, P. (2011) Suburbs in disguise? Examining the geographies of the new urbanism. Urban Geography 32(3): 424–47.

Veninga, C. (2004) Spatial prescriptions and social realities: New urbanism and the production of northwest landing. Urban Geography 25(5): 458–482.

Waldheim, C. (2006) The Landscape Urbanism Reader. 1st edition. Princeton: Architectural Press.

Weller, R. (2008) Landscape (Sub) urbanism in theory and practice. Landscape Journal.

Wohl, S. (2015) The grand bazaar in Istanbul: The emergent unfolding of a complex adaptive system. International Journal of Islamic Architecture 4(1): 39–73.

Wohl, S. (2016) considering how morphological traits of urban fabric create affordances for complex adaptation and emergence. Progress in Human Geography 40(1): 30–47.

Zimmerman, J. (2001) The 'Nature' of urbanism on the new urbanist frontier: Sustainable development, or defense of the suburban dream? Urban Geography 22(3): 249–267.
About this article
Cite this article
Wohl, S. From form to process: Re-conceptualizing Lynch in light of complexity theory. Urban Des Int 22, 303–317 (2017). https://doi.org/10.1057/s41289-017-0048-6
Keywords
complexity

Lynch

New Urbanism

affordances

emergence