Abstract
This article offers an analysis of the educational aspirations of China's education migrants. These rural youth, who enrol in Chinese universities in great numbers, are often the first in their families to pursue higher education. Thereby, education migrants play an important role in China's rural–urban transition. Yet these youth continue to be confronted with rural–urban inequalities in Chinese society. This article draws on the framework proposed by Zipin et al. (Educ Philos Theory 47(3):227–246, 2015) to demonstrate how education migrants navigate the gap between the dominant belief that education is a meritocratic vehicle for social mobility and the realities with which they are confronted in the Chinese higher education system. It also suggests how this framework can be adjusted for studies of societies undergoing rapid social transformation. Finally, the article makes a case for bringing together discussions about aspiring youth and debates about the social structures in which young peoples' aspirations are grounded.
Résumé
Cet article propose une analyse des aspirations éducatives des Chinois et Chinoises qui migrent pour faire des études. Ces jeunes ruraux, qui s'inscrivent en grand nombre dans les universités chinoises, sont souvent les premiers de leur famille à poursuivre des études supérieures. Les étudiants migrants jouent ainsi un rôle important dans la transition rurale-urbaine de la Chine. Pourtant, ces jeunes restent confrontés aux inégalités rurales-urbaines dans la société chinoise. Cet article s'inspire du cadre proposé par Zipin et al. (2015) pour montrer comment les étudiants migrants gèrent l'écart qui existe entre la croyance dominante selon laquelle les études incarnent le système méritocratique permettant la mobilité sociale et la réalité à laquelle ils font face dans le système d'enseignement supérieur chinois. L'article suggère également la façon dont ce cadre peut être adapté pour les études sur les sociétés en mutation sociale rapide. Enfin, l'article plaide en faveur d'un rapprochement entre les débats sur les jeunes qui ont des aspirations et les débats sur les structures sociales sur lesquelles se fondent leurs aspirations.
Access options
Buy single article
Instant access to the full article PDF.
USD 39.95
Price includes VAT (USA)
Tax calculation will be finalised during checkout.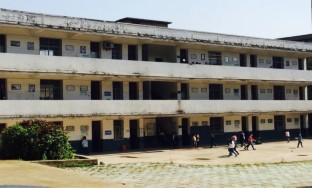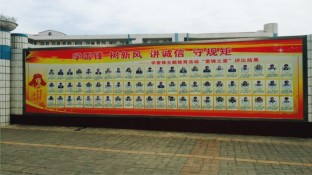 Notes
1.

Education migrants are different from examination migrants or gaokao yimin; high-school students who move to locations to improve their access to higher education (e.g. poorer areas with lower score lines). Moreover, education migration itself is not an entirely new phenomenon, as rural students also moved to Chinese cities in the pre-reform and reform era, yet the scale of these migrations has become much larger since the start of the expansion of the Chinese higher education system in 1998.

2.

Details about agricultural change in Hubei province are derived from the provincial 13th 5-year plan, the 2018–2020 Specialty Agricultural Produce Development Plan, and the National Strategic Plan for Rural Revitalisation (2018–2022).
References
Bach, J. 2010. 'They Come in Peasants and Leave Citizens': Urban Villages and the Making of Shenzhen, China. Cultural Anthropology 25 (3): 421–458.

Barendsen, R. (1979) The 1978 National College Entrance Examination in the People's Republic of China. ERIC: ED181776.

Bregnbaek, S. 2016. The Chinese Race to the Bottom: The Precarious Lives of Unemployed University Graduates in Beijing's 'Ant Tribe'. Critical Sociology 42 (7–8): 989–1002.

Cai, Y. 2013. Chinese Higher Education: The Changes in the Past Two Decades and Reform Tendencies up to 2020. In China and Brazil: Challenges and Opportunities, ed. L. Ferreira and J. Albuquerque, 91–118. Campinas: Anablumme.

Cao, D. (2018, 11 September). Xi calls on building China into education powerhouse. China Daily.

Chinese Ministry of Education. 2018. Educational Statistics in 2018. http://en.moe.gov.cn/documents/statistics/2018/national/index_6.html

Choi, S., and Y. Peng. 2016. Masculine Compromise: Migration, Family, and Gender in China. Oakland, CA: University of California Press.

Chopra, R., and P. Jeffery (eds.). 2005. Educational Regimes in Contemporary India. New Delhi: Sage.

Driessen, M. and Sier, W. 2020. Rescuing Masculinity: Giving Gender in the Wake of China's Marriage Squeeze. Modern China, forthcoming.

Gu, C., and M. Sheng. 2012. Beijing's Ant Tribe: A Case Study of Tangjialing. Human Geography 27 (5): 20–24.

Guldin, G. 2001. What's a Peasant To Do? Village Becoming Town in Southern China. Boulder, CO: Westview Press.

He, Y., and Y. Mai. 2015. Higher Education Expansion in China and the 'Ant Tribe' Problem. Higher Education Policy 28 (3): 333–352.

Hua, Y. 2015. Key Point Schools and Entry into Tertiary Education in China. Chinese Sociological Review 47 (2): 128–153.

Kaland, O. (2021) "We Have Many Options, But They are All Bad Options!": Aspirations Among Internal Migrant Youths in Shanghai, China. European Journal of Development Research, 33(1).

Kim, S., K. Brown, and V. Fong. 2016. Credentialism and Career Aspirations: How Urban Chinese Youth Chose High School and College Majors. Comparative Education Review 60 (2): 271–292.

Lan, P. 2002. Subcontracting Filial Piety: Elder Care in Ethnic Chinese Immigrant Families in California. Journal of Family Issues 23 (7): 812–835.

Li, H., P. Loyalka, S. Rozelle, B. Wu, and J. Xie. 2015. Unequal Access to College in China: How Far Have Poor, Rural Students Been Left Behind? The China Quarterly 221: 185–207.

Ling, M. 2019. The Inconvenient Generation: Migrant Youth Coming of Age on Shanghai's Edge. Palo Alto, CA: Stanford University Press.

Liu, H. 2007. Shehui jieceng fenhua yu gaodeng jiaoyu jihui jundeng (Social Class Disunion and Equity of Higher Education Access). Beijing shi fan da xue xue bo (She hui ke xue ban). (Journal of Beijing Normal University [Social Science]) (1): 17–22.

Long, H., Y. Zhang, and S. Tu. 2019. Rural Vitalization in China: A Perspective of land Consolidation. Journal of Geographical Sciences 29 (4): 517–530.

Loyalka, P., J. Chu, J. Wei, N. Johnson, and J. Reniker. 2017. China: When do Students from Poor Areas Fall Behind? The China Quarterly 229: 172–194.

OECD. 2009. Rural Policy Review: China 2009. Paris: OECD.

Qiao, J. 2010. On the Rural–Urban Disparity in Access to Higher Education Opportunities in China. Chinese Education and Society 43 (4): 22–31.

Schneider, M. 2016. Dragon Head Enterprises and the State of Agribusiness in China. Journal of Agrarian Change 17 (1): 3–21.

Shijia, O. 2019. Residency Shift Part of Plan to Boost Urban Base. China Daily, 9 April.

Shu, L. 2018. The Effect of the New Rural Social Pension Insurance Program on the Retirement and Labor Supply Decision in China. Journal of the Economics of Ageing 12: 135–150.

Si, L. 2009. China's Ant Tribe: Between Dreams and Reality. (蚁族:大学毕业生聚居村实录) Guilin: Guangxi Normal University Publishing House.

Solinger, D. 1999. Contesting Citizenship in Urban China: Peasant Migrants, the State, and the Logic of the Market. Berkeley, CA: University of California Press.

Wen, D. 2008. China's Rural Reform: Crisis and Ongoing Debate. Economic and Political Weekly 43 (52): 86–96.

Wong, T., S. Han, and H. Zhang. 2015. Population Mobility, Urban Planning and Management in China. New York: Springer.

World Bank., 2018. Hubei Safe, Sustainable, Smart Agriculture Project. https://projects.worldbank.org/en/projects-operations/project-detail/P168061?lang=en.

World Bank., 2019a. International Labour Organization, ILOSTAT database. https://data.worldbank.org/indicator/SL.AGR.EMPL.ZS?locations=CN.

World Bank., 2019b. United Nations Population Division. World Urbanization Prospects: 2018 Revision. https://data.worldbank.org/indicator/SP.URB.TOTL.IN.ZSend=2016&locations=CN&start=1960.

Woronov, T. 2015. Class Work: Vocational Schools and China's Urban Youth. Palo Alto, CA: Stanford University Press.

Wu, J. 2016. Fabricating an Educational Miracle: Compulsory Schooling Meets Ethnic Rural Development in Southwest China. New York: SUNY Press.

Xie, A. 2016. Family Strategies, Guanxi, and School Success in Rural China. London and New York: Routledge.

Xie, A., and G. Postiglione. 2016. Guanxi and School Success: An Ethnographic Inquiry of Parental Involvement in Rural China. British Journal of Sociology of Education 37 (7): 1014–1033.

Yeravdekar, V., and G. Tiwari. 2014. China's Lead in Higher Education: Much to Learn for India. Procedia-Social and Behavioral Sciences 157: 369–372.

Yue, A., B. Tang, Y. Shi, J. Tang, G. Shang, A. Medina, and S. Rozelle. 2018. Rural Education across China's 40 Years of Reform: Past Successes and Future Challenges. China Agricultural Economic Review 10 (1): 93–118.

Zhang, L. 2012. In Search of Paradise: Middle-Class Living in a Chinese Metropolis. Ithaca, NY: Cornell University Press.

Zhang, Q., Oya, C., and Ye, J. 2015. Bringing Agriculture Back in: The Central Place of Agrarian Change in Rural China Studies. Journal of Agrarian Change 15(3): 299–313.

Zipin, L., S. Sellar, M. Brennan, and T. Gale. 2015. Educating for Futures in Marginalized Regions: A Sociological Framework for Rethinking and Researching Aspirations. Educational Philosophy and Theory 47 (3): 227–246.

Zou, S. and Wang, X. 2018. Baby boomers take exam. China Daily. 8 June.
Acknowledgements
I am grateful to all the education migrants and their family members who welcomed me into their homes and lives, and for financial support from the Amsterdam Institute of Social Science Research. I also thank the two anonymous reviewers for their insightful comments and Carole Pearce for her invaluable writing support.
Ethics declarations
Conflict of interest
The author declare that they have no conflict of interest.
Additional information
Publisher's Note
Springer Nature remains neutral with regard to jurisdictional claims in published maps and institutional affiliations.
About this article
Cite this article
Sier, W. The Price of Aspirations: Education Migrants' Pursuit of Higher Education in Hubei Province, China. Eur J Dev Res 33, 16–34 (2021). https://doi.org/10.1057/s41287-020-00297-6
Accepted:

Published:

Issue Date:
Keywords
Aspirations

China

Migration

Education

Youth