Abstract
Social media may have brought about changes in our understanding of property and subjectivity. Contrary to the rhetoric of 'sharing' and 'disruption' associated with it, this paper proposes that these changes are far more dependent upon existing class-, race- and gender-based constructions of the subject and property ownership than is often assumed. Drawing upon interviews and findings from a study combining qualitative methods with Software Studies approaches, we argue that the bourgeois paradigm of 'possessive individualism' has been extended and capitalized through platforms such as Facebook. In doing so, the potential for capital to extract value from possessions and capacities (such as land and labour) has been extended to capture value from personal attributes (as data) through processes of curation and aggregation. In doing so, the ambiguity between property and propriety upon which the bourgeois subject was originally founded is expanded whilst simultaneously extending and exploiting the inequalities that this facilitates.
This is a preview of subscription content, log in to check access.
Access options
Buy single article
Instant access to the full article PDF.
US$ 39.95
Tax calculation will be finalised during checkout.
Subscribe to journal
Immediate online access to all issues from 2019. Subscription will auto renew annually.
US$ 79
Tax calculation will be finalised during checkout.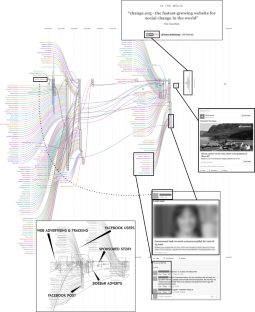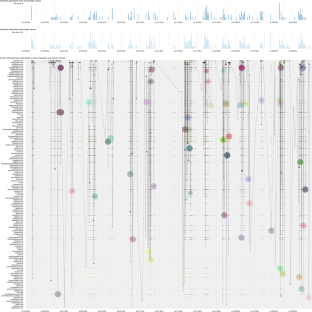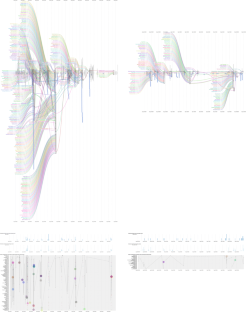 Notes
1.

The seventeenth century legal adjudication from which the "fit and proper" proprietor emerged was based on whether someone could be judged as "fit and proper" as a slave owner.

2.

However, whiteness as an undisputed value is undercut by relations of class, gender and sexuality.

3.

We found exactly the same distinctions being draw over the use of time in one of our other ESRC research projects with the audiences of reality TV programmes. For the modern subject of value, watching TV was seen to be a waste of time. But time can only be wasted if it has a value in the first place.

4.

Deleuze (1992) speaks of "dividuals", subjects who are continually modulated to enable infinite variation. Contrary to the coherence upon which the subject of value was and is premised, for Deleuze people are lines, threading together different lines, endlessly divisible and reducible to data representation, not in-divisible entities.

5.

See Barron (2013) on how FOSS developers have also instituted new forms of property and new modes of profit creation around software that are in the process of being adapted for use in other economic sectors.
References
Andrejevic, M. 2013. Infoglut: How Too Much Information Is Changing the Way We Think and Know. London: Routledge.

Armstrong, N. 1987. Desire and Domestic Fiction: A Political History of the Novel. Oxford: Oxford University Press.

Back, L., B. Farrell, and B. Vandermass. 2005. A Human Service For Global Citizens Enquiry into the Service Provision at the Immigration and Nationality Directorate at Lunar House. London: South London Citizens.

Balibar, E. 2013. On the Politics of Human Rights. Constellations 20: 18–26.

Barron, A. 2013. Free Software Production as Critical Social Practice. Economy and Society 42 (4): 597–625.

Baucom, I. 2005. Specters of the Atlantic: Finance Capital, Slavery and the Philosophy of History. Durham and London: Duke University Press.

Butler, J. 1997. Excitable Speech: A Politics of the Performative. London and New York: Routledge.

Canguilhem, G. 1991. The Normal and the Pathological. Translated by C.R. Fawcett and R.S. Cohen. New York: Zone Books.

Cohen, G.A. 1995. Self-Ownership, Freedom and Equality. Cambridge: Cambridge University Press.

Cubitt, S. 2014. Telecommunication Networks: Economy, Ecology, Rule. Theory, Culture & Society 31 (7/8): 185–199.

Davies, M. 1998. The Proper: Discourses of Purity. Law and Critique ix (2): 147–173.

Dayan, C. 2011. The Law is a White Dog. Princeton: Princeton University Press.

Dean, J. 2014. Communicative Capitalism and Class Struggle. Spheres: Journal for Digital Cultures #1 Politics after Networks.

Deleuze, G. 1992. Postscript on the Societies of Control, vol. 59, 3–7. Cambridge, MA: MIT Press.

Deville, J. 2012. Regenerating market attachments: consumer credit debt collection and the capture of affect. Journal of Cultural Economy 5 (4): 423–439.

Foucault, M. 2001. Madness and Civilization: A History of Insanity in the Age of Reason. Translated by R. Howard. London and New York: Routledge.

du Gay, P. 1996. Consumption and Identity at Work. London: Sage.

Gehl, R. 2014. Reverse Engineering Social Media: Software, Culture, and Political Economy in New Media Capitalism. Philadelphia: Temple University Press.

Goriunova, O. 2016. The Digital Subject: Data and Persons in Calculative Infrastructures. Theory, Culture and Society, forthcoming. The paper given at "Value and Values": Interaction, Infrastructures and Accumulation, Conference Goldsmiths, University of London (3 December).

Gunn, R. 1995. What Do We Owe to the Scots: Reflections on Caffentzis, the Property Form and Civilisation. Common Sense 17: 39–68.

Hands, J. 2013. Introduction: Politics, Power and 'Platformativity'. Culture Machine, 14. https://www.culturemachine.net/index.php/cm/article/view/504/519. Accessed 3 Mar 2018.

Harris, C.I. 1993. Whiteness as Property. Harvard Law Review 106 (8): 1707–1791.

Herman, D. 1994. Rights of Passage: Struggles for Lesbian and Gay Legal Equality. Toronto: University of Toronto Press.

Lapavitsas, C. 2013. Profiting Without Producing: How Finance Exploits Us All. London: Verso.

Locke, J. (1963/1980). Two Treatises of Government, Hackett Publishing Company.

Macpherson, C.B. 1962. The Political Theory of Possessive Individualism. Oxford: Oxford University Press.

Martin, R. 2002. Financialization of Daily Life. Philadephia: Temple University Press.

Marx, K. (1844/1975). Economic and Philosophical Manuscripts. Early Writings. Harmondsworth, Penguin.

Marx, K. 1857/1970. The German Ideology. London: Lawrence and Wishart.

McKenzie, J. 2001. Perform or Else: From Discipline to Performance. Routledge: New York and London.

O'Neil, C. 2016. Weapons of Math Destruction: How Big Data Increases Inequality and Threatens Democracy. New York: Allen Lane.

Patterson, O. 1982. Slavery and Social Death: A Comparative Study. Cambridge, MA: Harvard University Press.

Radin, M.J. 1993. Reinterpreting Property. Chicago: University of Chicago Press.

Robinson, B. 2014. With a Different Marx: Value and the Contradictions of Web 2.0 Capitalism. The Information Society 31 (1): 44–51.

Rose, N. 1989. Governing the Soul: The Shaping of the Private Self. London: Routledge.

Rose, C.M. 1994. Property and persuasion: Essays on the history, theory, and rhetoric of ownership. London: Routledge.

Skeggs, B. 2004a. Class, Self, Culture. Routledge: London.

Skeggs, B. 2004b. The Re-branding of Class. In Rethinking Class: Culture, Identities, Lifestyle, ed. Fiona Devine, Mike Savage, John Scott, and Rosemary Crompton, 46–67. Basingstoke: Palgrave Macmillan.

Skeggs, B. 2009. The Moral Economy of Person Production: The Class Relations of Self-Performance on 'Reality' Television. Sociolocical Review 57 (4): 626–644.

Skeggs, B., and H. Wood. 2012. Reacting to Reality Television: Performance, Audience, Value. London: Routledge.

Skeggs, B., and Yuill, S. 2015a. The methodology of a multi-model project examining how Facebook infrastructures social relations. Information, Communication & Society. ISSN 1369-118X.

Skeggs, B., and Yuill, S. 2015b. Capital experimentation with person/a formation: how Facebook's monetization refigures the relationship between property, personhood and protest. Information, Communication & Society 380–39. ISSN 1369-118X.

Steedman, C. 1986. Landscape for a Good Woman: A Story of Two Lives. London: Virago.

Strathern, M. 1992. After Nature: English Kinship in the Late Twentieth Century. Cambridge: Cambridge University Press.

Taylor, C. 1989. Sources of the Self: The Making of the Modern Identity. Cambridge: Cambridge University Press.

Turow, J. 2012. The Daily You: How the New Advertising Industry Is Defining Your Identity and Your Worth. New Haven, CT: Yale University Press.

Wark, M., A. Galloway, and E. Thacker. 2013. Excommunication: Three Inquiries in Media and Mediation. Chicago: University of Chicago Press.

Zuckerberg, M. 2013. Is Connectivity a Human Right. Facebook, https://www.facebook.com/isconnectivityahumanright. Accessed 11 Aug 2016.
Funding
The research for this project was supported by the Economic and Social Research Council Grant ES/KO10786/1.
About this article
Cite this article
Skeggs, B., Yuill, S. Subjects of value and digital personas: reshaping the bourgeois subject, unhinging property from personhood. Subjectivity 12, 82–99 (2019). https://doi.org/10.1057/s41286-018-00063-4
Keywords
Facebook

Class

Property

Capital