Abstract
Children who experience domestic violence are often described in academic and professional literature as passive victims, whose 'exposure' to violence and abuse at home leaves them psychologically damaged, socially impaired, inarticulate, cognitively 'concrete' and emotionally 'incompetent'. Whilst we recognise the importance of understanding the hurt, disruption and damage that domestic violence can cause, we also explore alternative possible ways of talking about and thinking about the lives of children who have experienced domestic violence. We report on interviews and drawings with 27 UK children, using interpretive analysis to explore their capacity for agency and resistance. We explore the paradoxical interplay of children's acceptance and resistance to coercive control, paying specific attention to embodied experience and use of space. We consider how children articulate their experiences of pain and coercion, how they position themselves as embodied and affective subjects, and challenge Scarry's (The Body in Pain, OUP, Oxford, 1985) suggestion that embodied pain and violence are inexpressible.
Access options
Buy single article
Instant access to the full article PDF.
USD 39.95
Price excludes VAT (USA)
Tax calculation will be finalised during checkout.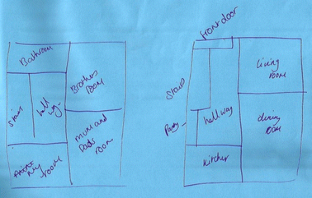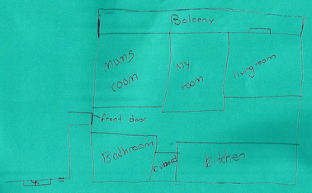 References
Akrich, M. and Pasveer, B. (2004) Embodiment and Disembodiment in childbirth narratives. Body & Society 10(2–3): 63–84. doi:10.1177/1357034X04042935.

Alexander, J.H., Callaghan, J.E.M., Fellin, L.C. and Sixsmith, J. (2016). Children's corporeal agency and use of space in situations of domestic violence. In J. Horton & B. Evans (Eds.), Geographies of Children and Young People. Play, Recreation, Health and Well Being. Singapore: Springer.

Bair-Merritt, M.H., Blackstone, M. and Feudtner, C. (2006) Physical health outcomes of childhood exposure to intimate partner violence: a systematic review. Pediatrics 117(2): e278–90. doi:10.1542/peds.2005-1473.

Baldry, A.C. (2003) Bullying in schools and exposure to domestic violence. Child Abuse & Neglect 27(7): 713–732. doi:10.1016/S0145-2134(03)00114-5.

Black, D.S., Sussman, S. and Unger, J.B. (2010) A further look at the intergenerational transmission of violence: Witnessing interparental violence in emerging adulthood. Journal of Interpersonal Violence 25(6): 1022–42. doi:10.1177/0886260509340539.

Blackman, L. (2008) The Body: Key Concepts. New York: Bloomsbury Academic.

Blackman, L., Cromby, J., Hook, D., Papadopoulos, D. and Walkerdine, V. (2008) Creating subjectivities [Editorial]. Subjectivity, 22: 1–27. doi:10.1057/sub.2008.8.

Bogat, G.A., DeJonghe, E., Levendosky, A.A, Davidson, W.S. and von Eye, A. (2006) Trauma symptoms among infants exposed to intimate partner violence. Child Abuse & Neglect 30(2): 109–25. doi:10.1016/j.chiabu.2005.09.002.

Bourget, D., Grace, J. and Whitehurst, L. (2007) A review of maternal and paternal filicide. The Journal of the American Academy of Psychiatry and the Law 35(1): 74–82.

Bridger, L. (2013). Seeing and telling households: A case for photo elicitation and graphic elicitation in qualitative research. Graduate Journal of Social Science 10(2): 106–131.

Callaghan, J.E.M. (2015) Mothers and children? Representations of mothers in research on children's outcomes in domestic violence. Psychology of Women Section Review (16): 2–5.

Callaghan, J.E.M. and Alexander, J.H. (2015) Understanding Agency and Resistance Strategies: Children's Experiences of Domestic Violence Report. Northampton. Retrieved from www.unars.co.uk.

Callaghan, J.E.M., Alexander, J.H., Sixsmith, J. and Fellin, L.C. (2016a) Beyond "witnessing": Children's experiences of coercive control in domestic violence and abuse. Journal of Interpersonal Violence. doi:10.1177/0886260515618946.

Callaghan, J.E.M., Alexander, J.H., Sixsmith, J. and Fellin, L.C. (2016b) Children's experiences of domestic violence and abuse: siblings' accounts of relational coping. Journal of Clinical Child Psychology and Psychiatry. doi:10.1177/1359104515620250.

Callaghan, J.E.M. and Clark, J. (2007) Feminist Theory and Conflict. In K. Ratele (Ed.), Intergroup Relations: A South African Perspective. Cape Town: Juta.

Callaghan, J.E.M., Fellin, L.C., Alexander, J., Mavrou, S. and Papathanassiou, M. (2016). Children's experiences of domestic violence: embodiment, context and emotional competence. Psychology and Violence.

Callaghan, J.E.M., Gambo, Y. and Fellin, L.C. (2015) Hearing the silences: Adult Nigerian women's accounts of "early marriages." Feminism & Psychology. doi:10.1177/0959353515590691.

Cooper, J. and Vetere, A. (2008) Domestic Violence and Family Safety: A Systemic Approach to Working with Violence in Families. Chichester: Wiley and Sons.

Dallos, R. and Vetere, A. (2012) Systems theory, family attachments and processes of triangulation: Does the concept of triangulation offer a useful bridge? Journal of Family Therapy 34(2): 117–113. doi:10.1111/j.1467-6427.2011.00554.x.

Denzin, N.K. (2001) Interpretive Interactionism. Newbury Park: Sage.

Devaney, J. (2008) Chronic child abuse and domestic violence: Children and families with long-term and complex needs. Child & Family Social Work 13(4): 443–453. doi:10.1111/j.1365-2206.2008.00559.x.

Dobash, R.E. and Dobash, R.P. (1992) Women, violence and social change. New York: Routledge.

Ehrensaft, M.K., Cohen, P., Brown, J., Smailes, E., Chen, H. and Johnson, J.G. (2003) Intergenerational transmission of partner violence: A 20-year prospective study. Journal of Consulting and Clinical Psychology 71(4): 741–753. doi:10.1037/0022-006X.71.4.741.

Eriksson, M. and Näsman, E. (2012) Interviews with children exposed to violence. Children & Society 26(1): 63–73. doi:10.1111/j.1099-0860.2010.00322.x.

Fargas-Malet, M., McSherry, D., Larkin, E. and Robinson, C. (2010) Research with children: Methodological issues and innovative techniques. Journal of Early Childhood Research 8(2): 175–192. doi:10.1177/1476718X09345412.

Gabb, J. and Singh, R. (2015) The uses of emotion maps in research and clinical practice with families and couples: Methodological innovation and critical inquiry. Family Process 54(1): 185–197.

Hester, M. (2000) Child protection and domestic violence. In J. Hanmer and C. Itzin (Eds.), Home truths about domestic violence: Feminist influences on policy and practice. London: Routledge, pp. 96–112.

Houghton, C. (2015) Young people's perspectives on participatory ethics: Agency, power and impact in domestic abuse research and policy-making. Child Abuse Review 24: 235–248. doi:10.1002/car.2407.

Jouriles, E.N., McDonald, R., Slep, A., Heyman, R. and Garrido, E. (2008) Child abuse in the context of domestic violence: Prevalence, explanations, and practice implication. Violence and Victims 23: 221–235. doi:10.1891/0886-6708.23.2.221.

Katz, L.F., Hessler, D.M. and Annest, A. (2007) Domestic violence, emotional competence, and child adjustment. Social Development 16(3): 513–538. doi:10.1111/j.1467-9507.2007.00401.x.

Lee, W.L. (2005) On the (im)materiality of violence: Subjects, bodies, and the experience of pain. Feminist Theory 6(3): 277–295. doi:10.1177/1464700105057364.

Lee, W.L. (2012) Never merely "there." In R. Arp (Ed.), Tattoos – Philosophy for Everyone: I Ink, Therefore I Am. London: Wiley, pp. 151–165.

Lepistö, S., Luukkaala, T. and Paavilainen, E. (2011) Witnessing and experiencing domestic violence: A descriptive study of adolescents. Scandinavian Journal of Caring Sciences 25(1): 70–80. doi:10.1111/j.1471-6712.2010.00792.x.

Logan, D.E. and Graham-Bermann, S.A. (1999). Emotion expression in children exposed to family violence. Journal of Emotional Abuse 1(3): 39–64. doi:10.1300/J135v01n03.

Mallett, S. (2004) Understanding home: A critical review of the literature. Sociological Review 52(1): 64–89.

Meltzer, H., Doos, L., Vostanis, P., Ford, T. and Goodman, R. (2009) The mental health of children who witness domestic violence. Child and Family Social Work 14(4): 491–501. doi:10.1111/j.1365-2206.2009.00633.x.

Morris, A., Hegarty, K. and Humphreys, C. (2012) Ethical and safe: Research with children about domestic violence. Research Ethics 8(2): 125–139. doi:10.1177/1747016112445420.

Moyers, B. (1991) Facing Hate, Bill Moyers in conversation with Elie Wiesel. USE: Moyers and Company. Retrieved from http://billmoyers.com/2012/04/19/moyers-moment-1991-elie-wiesel-on-if-humanity-is-good-or-evil/.

Mullender, A., Hague, G., Imam, U.F., Kelly, L., Malos, E. and Regan, L. (2003) Children's Perspectives on Domestic Violence. London: Sage.

Øverlien, C. (2009) Children exposed to domestic violence: Conclusions from the literature and challenges ahead. Journal of Social Work 10(1): 80–97. doi:10.1177/1468017309350663.

Øverlien, C. (2011) Abused women with children or children of abused women? A study of conflicting perspectives at women's refuges in Norway. Child and Family Social Work 16(1): 71–80. doi:10.1111/j.1365-2206.2010.00715.x.

Øverlien, C. (2013) The children of patriarchal terrorism. Journal of Family Violence 28(3): 277–287. doi:10.1007/s10896-013-9498-9.

Øverlien, C. and Hydén, M. (2009) Children' s actions when experiencing domestic violence. Childhood 16(4): 479–496.

Pascal, C. and Bertram, T. (2009) Listening to young citizens: the struggle to make real a participatory paradigm in research with young children. European Early Childhood Education Research Journal 17(2): 249–262. doi:10.1080/13502930902951486.

Scarry, E. (1985) The Body in Pain. Oxford: OUP.

Siegel, J.P. (2013) Breaking the links in intergenerational violence: An emotional regulation perspective. Family Process 52(2), 163–78. doi:10.1111/famp.12023.

Skansvors, L. (2009). Ethics in child research: Children's agency and researchers' "Ethical Radar." Childhoods Today 3(1): 1–22.

Stark, E. (2007) Coercive Control: How Men Entrap Women in Personal Life. New York: Oxford University Press.

Turner, H.A., Finkelhor, D. and Ormrod, R. (2010) Poly-victimization in a national sample of children and youth. American Journal of Preventive Medicine 38(3): 323–30. 10.1016/j.amepre.2009.11.012.

Ugazio, V. (2013) Semantic Polarities and Psychopathologies in the Family: Permitted and Forbidden Stories. London: Routledge.

Vetere, A. and Cooper, J. (2006) The effects of domestic violence on children: Trauma, resilience and breaking the cycle of violence. Journal of Critical Psychology, Counselling and Psychotherapy, 6: 26–39.

Wardaugh, J. (1999) The unaccommodated woman: Home, homelessness and identity. The Sociological Review 47(1), 91–109.

Weiss, N. (2014) Research under duress. In I. Maček (ed.), Engaging Violence: Trauma, Memory and Representation. London: Routledge, pp. 127–139.
About this article
Cite this article
Callaghan, J.E.M., Alexander, J.H. & Fellin, L.C. Children's embodied experience of living with domestic violence: "I'd go into my panic, and shake, really bad". Subjectivity 9, 399–419 (2016). https://doi.org/10.1057/s41286-016-0011-9
Published:

Issue Date:

DOI: https://doi.org/10.1057/s41286-016-0011-9
Keywords
domestic violence

interpersonal violence

children

embodiment

child witness

children exposed to domestic violence