Abstract
In this essay, I argue that the Chican@ music group Las Cafeteras uses the son jarocho musical genre to produce counternarratives to anti-immigrant, racist/sexist discourses in the United States and that these counternarratives simultaneously generate a broader oppositional political message to other frameworks of criminality. Las Cafeteras deploys these counternarratives by reinterpreting the song "La Bamba" as "La Bamba Rebelde" [emphasis added]; their call for listeners not to believe in borders; their reappropriation of the myth of La Llorona as a method of articulating a "haunting" in the American imagination related to immigration issues; their expressed feminist Zapatista politics; and, their reliance on a cultural and political landscape in Los Angeles that allows them to re/imagine the city and the US-Mexico borderlands as a localized site of global, postnationalist politics of solidarity.
This is a preview of subscription content, log in to check access.
Access options
Buy single article
Instant access to the full article PDF.
US$ 39.95
Price includes VAT for USA
Subscribe to journal
Immediate online access to all issues from 2019. Subscription will auto renew annually.
US$ 102
This is the net price. Taxes to be calculated in checkout.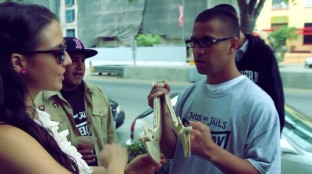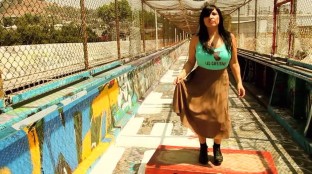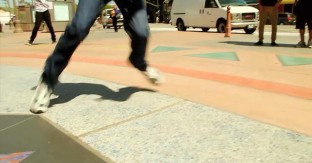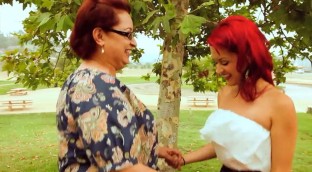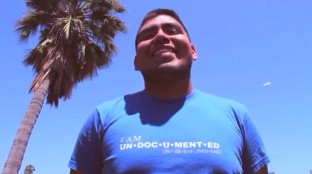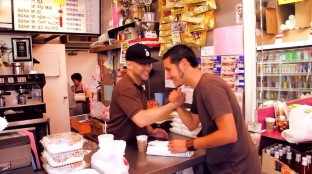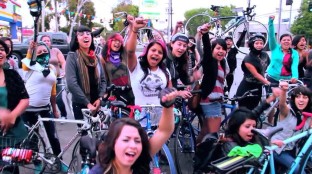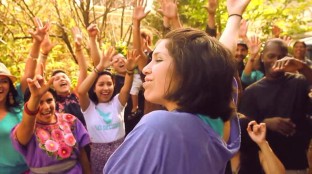 Notes
1.

El Nuevo Movimiento Jaranero is a movement led by jarocher@s in Veracruz and the United States focused on returning son jarocho to its rural and folk music traditions. Its participants argue for centering the huapango/fandango among jaroch@s because, as a participatory dance and music practice, this reinforces community engagement above staged performances of son jarocho. See González (2011), "Sonic (Trans)Migration," 65–70.

2.

3.

Martha Gonzalez defines fandango as "a participatory social event centered on the making of music" that "conceptualizes community as a central aesthetic principle" (2011). Thus, a huapango/fandango is a key cultural element of the performance and culture of traditional son jarocho as a "fiesta communitaria"/community-centered event, the center of which is the tarima (a wooden platform upon which many of the women in the community dance and provide a percussive rhythm to the music of the jaraneros/as and the poetic lyrics of the decimeras/os). Gonzalez adds that the centrality of women dancing on the tarima in the fandango make its core a feminist space. It should also be noted, however, that uncoupling the fandango from son jarocho creates some tension in the jaroch@ communities in México and the United States.

4.

Las Cafeteras 2012 members are Annette Torres, Daniel French, David Flores, Denise Carlos, Hector Flores, and José Cano.

5.

While The Plugz record an amazingly wonderful punk-rock, anticapitalist, proanarchist rendition of the song "La Bamba" on their Electrify Me (1979) album, this version is not exactly in line with efforts by El Nuevo Movimiento Jaranero and other jarocher@s to return the genre and the song to its rural/traditional jarocho roots and sound/son.

6.

It should be noted that the band's commitment to a feminist politics was challenged by Annette Torres. On December 9, 2015, Torres, formerly of Las Cafeteras, released a statement accusing the men of Las Cafeteras of silencing her, Denise Carlos, and Leah Gallegos. Torres said the men created a toxic "bro space" in rehearsals and performances that made the women feel "unsafe." On December 11, 2015, the remaining members released their own statement in which the men of the group admit to "taking up too much space" but also in which Denise Carlos and Leah Gallegos deny feeling "unsafe" or silenced.

7.

Early Chicana/o soul music, for example, functioned to articulate the presence of Chicanos/as on the greater Eastside of Los Angeles and to carve out a sonically specific Chicana/o sound among various other racial/ethnic groups – but especially alongside African Americans – in Los Angeles and the nation. By contrast, the early corridos often functioned as warnings to other immigrants from Latin America about the myth of the American Dream, the failed promises of economic success, the realities of worker exploitation on this side of the border and, later, as expressions of Chicana/o cultural nationalism (Limón 1992; Kanellos 2011).

8.

For greater discussion, see Díaz-Sanchez and Hernández, "The Son Jarocho as Afro-Mexican Resistance Music."

9.

Steven Loza notes that the son jarocho form began in Spain in the eighteenth century as part of a short musical play called Tonadilla Escénica, accompanied by different forms of song and dance such as the tirana, fandangocopla and others. Then, it was adapted regionally and locally by different people such as "Indians, blacks, castas, [but] predominantly, Mestizos" in the colonies. Loza writes that the sones – especially the sones regionales performed by Mestizos, Indians, and Afro-Méxicano communities – were considered immoral, transgressive, "obscene" and "anticlerical." He also notes that as Méxicanos began to appropriate the musical form, "regional cultural distinctions began molding" it and such regionally specific claims to the form began to become integral to the songs themselves and consequently create son huasteco, son jarocho, and so on, especially after 1821 (Loza 1982).

10.

See Rosas (2014). "Ya Basta: How Zapatismo Has Influenced the U.S." On Making Contact: Radio Stories and Voices to Take Action (radio broadcast), 16 August 2014.

11.

Las Cafeteras has been accused of using community resources for their own gains and violating the ethics of the fandango and profiting from learning son jarocho at the Eastside Café, using the space, taking part of its name, and abandoning a fandango-centric practice and politics of son jarocho (see Phillips 2011; Guzman-López 2012). Nevertheless, some community members from Boyle Heights and the greater Eastside report that many people believe these criticisms are an effort by other son jarocho musicians/groups to overpolice the performance of son jarocho by trying to enforce a rigid "master-apprentice" hierarchical relationship among musicians, especially as part of a politics of authenticity.

12.

Homeboy Industries is a nonprofit organization dedicated to serving "high-risk, formerly gang-involved men and women with a continuum of free services and programs" (homeboyindustries.org).

13.

It should be clearly noted that first-generation immigrants generally do not join gangs, nor do they disproportionately commit crime (see Rumbaut 2008). However, their second- and third-generation children are sometimes forced into gangs because of issues of extreme poverty, racism, and discrimination (see Klein and Maxson 2006).

14.

Martha Gonzalez notes in "Sonic (Trans)Migration" that the "tarima is at the center of fandango and it is the women as percussive dancers who are responsible for keeping the rhythmic drive of the son jarocho" (2011, 63).

15.

16.

The Ovarian Psycos Bicycle Brigade's motto is "Ovaries so big we don't need no balls!" and they describe themselves as an "autonomous group" that collaborates with other feminist collectives like Mujeres de Maíz, Comidas no Bombas, and ACRAS (ovarianpsycos.com).

17.
References
Anderson, B. 2006 (1982). Imagined Communities: Reflections on the Origin and Spread of Nationalism. London: Verso.

Aparicio, F., and C. F. Jaquez, eds. 2003. Musical Migrations: Transnationalism and Cultural Hybridity in Latin/o America, vol. 1. Basingstoke: Palgrave Macmillan.

Blackwell, M. 2011. Chicana Power! Contested Histories of Feminism in the Chicano Movement. Austin: University of Texas Press.

Deanda, E. 2010. "The Politics of a Colonial Folksong: Male Bonding, Pardos' 'Chuchumbé,' and the Inquisitorial Body." Transverse 10 (15): 1–15. http://groups.chass.utoronto.ca/complitstudents/transverse/transverse/current_issue_files/The%20Politics%20of%20a%20Colonial%20Folksong.pdf.

Díaz-Sanchez, M., and A. D. Hernández. 2013. "The Son Jarocho as Afro-Mexican Resistance Music." Journal of Pan African Studies 6 (1): 187–209.

González, M. 2008. "Zapateado Afro-Chicana Fandango Style: Self-Reflective Moments in Zapateado." In Dancing Across Borders: Danzas y Bailes Mexicanos, ed. O. Nájera-Ramírez, N. Cantu, and B. Romero, 359–378. Chicago: University of Illinois Press.

González, M. 2011. "Sonic (Trans) Migration of Son Jarocho Zapateado: Rhythmic Intention, Metamorphosis and Manifestation in Fandango and Performance." In Ethnic Identity Politics, Transnationalization, and Transculturation in American Urban Popular Music: Inter-American Perspectives, ed. W. Raussert and M. Habell-Pallan, 59–71. Trier, Germany: Wissenschaftlicher Verlag Trier.

Guzman-López, A. 2012. "SoCal Tug of War Over Son Jarocho and Fandango." KCET.com.

Hernández, E. 2009. Postnationalism in Chicana/o Literature and Culture. Austin: University of Texas Press.

Kanellos, N. 2011. Hispanic Immigrant Literature: El Sueño del Retorno. Austin: University of Texas Press.

Klein, M., and C. L. Maxson. 2006. Street Gang Patterns and Policies. Oxford: Oxford University Press.

Kun, J. 2005. Audiotopia: Music, Race, and America. Berkeley: University of California Press.

La Bamba. 1987. Directed by Luis Valdez. Los Angeles, CA: Columbia Pictures.

Las Cafeteras. 2012a. "La Bamba Rebelde." YouTube Video.

Las Cafeteras. 2012b. "La Bamba Rebelde." It's Time. Las Cafeteras Music. CD.

Limón, J. 1992. Mexican Ballads, Chicano Poems: History and Influence in Mexican-American Social Poetry. Berkeley: University of California Press.

Lipsitz, G. 2007. Footsteps in the Dark: The Hidden Histories of Popular Music. Minneapolis: University of Minnesota Press.

Lloyd, D. 1997. "Nationalism against the State." In The Politics of Culture in the Shadow of Capital, ed. L. Lowe and D. Lloyd, 173–198. Durham, NC: Duke University Press.

Loza, S. 1982. "Origins, Form, and Development of the Son Jarocho: Veracruz, Mexico." Aztlán: A Journal of Chicano Studies 13 (1): 257–274.

Loza, S. 1992. "From Veracruz to Los Angeles: The Reinterpretation of the 'Son Jarocho.'" Latin American Music Review 13, no. 2 (Autumn-Winter): 179–194.

Loza, S. 1993. Barrio Rhythm: Mexican American Music in Los Angeles. Urbana: University of Illinois Press.

Paredes, A. 1976. A Texas-Mexican Cancionero: Folksongs of the Lower Border. Urbana: University of Illinois Press.

Pérez, D. 2008. There Was a Woman: La Llorona from Folklore to Popular Culture. Austin: University of Texas Press.

Pérez, L. E. 1999. "El Desorden, Nationalism, and Chicana/o Aesthetics." In Between Woman and Nation: Nationalisms, Transnational Feminisms, and the State, ed. C. Kaplan, N. Alarcón, M. Moallem, 19–46. Durham, NC: Duke University Press.

Pérez-Torres, R. 2006. Mestizaje: Critical Uses of Race in Chicano Culture. Minneapolis: University of Minnesota Press.

Phillips, E. E. 2011. "Las Cafeteras Defy Tradition." L.A. Weekly, 29 December 2011.

"Quetzal." 1998. Quetzal. Son del Barrio. CD.

"Quetzal Flores." 2016. Artivist Entertainment Company. (Artist information page on Artivist Entertainment company website), 2 August. http://artivistentertainment.com/quetzal-flores/.

Rodríguez, R. T. 2009. Next of Kin: The Family in Chicana/o Cultural Politics. Durham, NC: Duke University Press.

Rosas, A. 2014. "Ya Basta: How Zapatismo Has Influenced the U.S." On Making Contact: Radio Stories and Voices to Take Action (radio broadcast), 16 August 2014.

Rowe, J., ed. 2000. Post-Nationalist American Studies. Berkeley: University of California Press.

Rowe, J. 2016. Unpublished Manuscript. "The Ends of Transnationalism and U.S. Cultural Imperialism."

Rumbaut, R. G. 2008. "Undocumented Immigration and Rates of Crime and Imprisonment: Popular Myths and Empirical Realities." In The Role of Local Police: Striking a Balance between Immigration Enforcement and Civil Liberties. Police Foundation, 124. https://www.policefoundation.org/wp-content/uploads/2015/06/Appendix-D_0.pdf.

Saldívar, R. 2006. The Borderlands of Culture: Américo Paredes and the Transnational Imaginary. Durham, NC: Duke University Press.

Sheehy, D. E., and R. R. Oseguera. 2009. Introduction/Notes to "Son de Madera: Son de Mi Tierra." Smithsonian Folkways Recordings. CD.

The Plugz. 1979. Electrify Me. Vinyl.

Vargas, D. 2012. Dissonant Divas in Chicana Music: The Limits of La Onda. Minneapolis: University of Minnesota Press.
Acknowledgement
I am incredibly grateful to my Chicana/o Studies writing group (Michael Cucher, Marci McMahon, Cathryn Merla-Watson, Julie Minich), and to John Carlos Rowe, David Lloyd, and Jenell Navarro for reading through and offering insightful feedback on various drafts of this article. !Muchísimas gracias!
About this article
Cite this article
Navarro, J. "La Bamba Rebelde": Chicana/o nationalism, transnational culture, and postnationalist politics. Lat Stud 14, 431–457 (2016). https://doi.org/10.1057/s41276-016-0017-z
Keywords
Chicana/o music

son jarocho

nationalism

postnationalism