Abstract
The WHO, FAO, and OIE (the Tripartite) promote One Health (OH) as the guiding frame for national responses to antimicrobial resistance (AMR). Little is known, however, about how much national action plans (NAPs) on AMR actually rely on the OH measures outlined by the Tripartite. The paper investigates attention to OH through a systematic content analysis of 77 AMR NAPs to discern regional and income patterns in the integration of these OH measures. Our findings suggest that (1) AMR NAPs almost universally address the three key sectors of OH, namely, human, animal, and environmental health; (2) AMR NAPs primarily apply OH measures in policies related to human health care, food production, hygiene, and agriculture, whereas the level of attention to OH measures in sanitation, aquaculture, waste management, and water governance is generally low and mainly present in NAPs from low-income countries; (3) AMR NAPs of low-income and lower-middle-income countries' display greater congruence with OH measures than NAPs from upper-middle-income and high-income countries; and (4) the level of OH attention on paper appears to matter little for the extent of multisectoral collaboration in practice.
Access options
Buy single article
Instant access to the full article PDF.
US$ 39.95
Tax calculation will be finalised during checkout.
Subscribe to journal
Immediate online access to all issues from 2019. Subscription will auto renew annually.
US$ 79
Tax calculation will be finalised during checkout.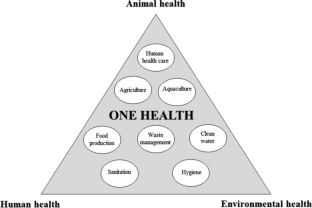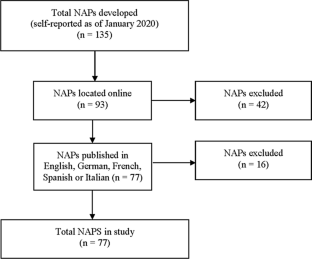 References
1.

O'Neill J. Tackling Drug-Resistant Infections Globally: Final report and recommendations. 2016. https://amr-review.org/sites/default/files/160525_Finalpaper_withcover.pdf. Accessed 15 Aug 2020.

2.

Naylor N, Atun R, Zhu N, Al E. Estimating the burden of antimicrobial resistance: a systematic literature review. Antimicrob Resist Infect Control. 2018;7:1–17.

3.

Interagency Coordination Group on Antimicrobial Resistance (IACG). No Time to Wait: Securing the future from drug-resistant infections. Report to the Secretary-General of the United Nations. 2019.

4.

Laxminarayan R, Matsoso P, Pant S, Brower C, Røttingen JA, Klugman K, et al. Access to effective antimicrobials: a worldwide challenge. Lancet. 2016;387:168–75.

5.

Hoffman SJ, Outterson K. Introduction: what will it take to address the global threat of antibiotic resistance? J Law Med Ethics. 2015;43(S3):6–11.

6.

Padiyara P, Inoue H, Sprenger M. Global governance mechanisms to address antimicrobial resistance. Infect Dis Res Treat. 2018;11:1–4.

7.

Rochford C, Sridhar D, Woods N, Saleh Z, Hartenstein L, Ahlawat H, et al. Global governance of antimicrobial resistance. Lancet. 2018;391:1976–8.

8.

Rubin O. The globalization of antimicrobial stewardship. Global Health. 2019;15:54–7.

9.

Van Katwyk SR, Giubilini A, Kirchhelle C, Weldon I, Harrison M, McLean A, et al. Exploring models for an international legal agreement on the global antimicrobial commons: lessons from climate agreements. Heal Care Anal. 2020. https://doi.org/10.1007/s10728-019-00389-3.

10.

WHO, FAO, OIE. Taking a Multisectoral, One Health Approach: A Tripartite Guide to Addressing Zoonotic Diseases in Countries. 2019.

11.

Van Puyvelde S, Deborggraeve S, Jacobs J. Why the antibiotic resistance crisis requires a One Health approach. Lancet Infect Dis. 2018;18(2):132–4.

12.

Bloomer E, McKee M. Policy options for reducing antibiotics and antibiotic-resistant genes in the environment. J Public Health Policy. 2018;39:389–406.

13.

Ferreira JP, Staerk K. Antimicrobial resistance and antimicrobial use animal monitoring policies in Europe: where are we? J Public Health Policy. 2017;38:185–202.

14.

WHO, FAO, OIE. Global action plan on antimicrobial resistance. 2015.

15.

WHO, FAO, OIE. Global database for antimicrobial resistance country self-assessment. 2020. https://amrcountryprogress.org/. Accessed 15 Aug 2020.

16.

Tsai F, Tipayamongkholgul M. Are countries' self-reported assessments of their capacity for infectious disease control reliable? Associations among countries' self-reported international health regulation 2005 capacity assessments and infectious disease control outcomes. Global Health. 2020. https://doi.org/10.1186/s12889-020-8359-8.

17.

Brown B, Crawford P. "Post antibiotic apocalypse": discourses of mutation in narratives of MRSA. Sociol Heal Illn. 2009;31(4):508–24.

18.

World Bank. World Bank Country and Lending Groups: Country Classification. 2018. https://datahelpdesk.worldbank.org/knowledgebase/articles/906519-world-bank-country-and-lending-groups. Accessed 15 Aug 2020.

19.

WHO. Definition of regional groupings 2020. https://www.who.int/healthinfo/global_burden_disease/definition_regions/en/. Accessed 15 Aug 2020.

20.

WHO. Monitoring progress on antimicrobial resistance. 2020. https://www.who.int/activities/monitoring-progress-antimicrobial-resistance. Accessed 15 Aug 2020.

21.

WHO. Library of national action plans. 2020. www.who.int/antimicrobial-resistance/national-action-plans/library/en/. Accessed 15 Aug 2020.

22.

Interministerial Committee on Health, Republic of France. Interministerial Roadmap for Controlling Antimicrobial Resistance. 13 Overarching Interministerial Measures. 40 Actions. 2016.

23.

Ministry of Health and Ministry of Agriculture & Fisheries. Sultanate of Oman. Antimicrobial Resistance (AMR) National Action Plan. Version 1. 2017.

24.

Department of Health Services and Ministry of Health. National Antimicrobial Resistance Containment Action Plan Nepal 2016. 2016.

25.

Government of Zimbabwe. Zimbabwe One Health Antimicrobial Resistance National Action Plan 2017–2021. Strategic Framework: Operational Plan, and Monitoring and Evaluation Plan; 2017.

26.

Lebov J, Grieger K, Womack D, Zaccaro D, Whitehead N, Kowalcyk B, et al. A framework for One Health research. One Heal. 2017;3:44–50.

27.

Khan MS, Rothman-Ostrow P, Spencer J, Hasan N, Sabirovic M, Rahman-Shepherd A, et al. The growth and strategic functioning of One Health networks: a systematic analysis. Lancet Planet Heal. 2018;2:e264–73.

28.

Destoumieux-Garzón D, Mavingui P, Boetsch G, Boissier J, Darriet F, Duboz P, et al. The one health concept: 10 years old and a long road ahead. Front Vet Sci. 2018;5:1–13.

29.

Index Mundi. Aquaculture production (metric tons) - Country Ranking. https://www.indexmundi.com/facts/indicators/ER.FSH.AQUA.MT/rankings. Accessed 15 Aug 2020.

30.

Government of Canada. Ministry of Health. Tackling Antimicrobial Resistance and Antimicrobial Use: A Pan-Canadian Framework for Action; 2017.

31.

The Federal Council of Switzerland. Strategy on Antibiotic Resistance Switzerland. 2015.

32.

Government of the UK. Tackling antimicrobial resistance 2019–2024. The UK's five-year national action plan. 2019.

33.

Norwegian Ministries. National Strategy against Antibiotic Resistance 2015–2020. 2015.

34.

Andrews M, Pritchett L, Woolcock M. Looking like a state. Building State Capability: Evidence, Analysis, Action. Oxford: Oxford University Press; 2017.

35.

Schnell S. Mimicry, persuasion, or learning? The case of two transparency and anti-corruption policies in Romania. Public Adm Dev. 2015;35:277–87.

36.

Guinn D, Straussman J. Is best practice in development still viable? The case of financial management in fragile Afghanistan. Public Manag Rev. 2018;20:1722–39.

37.

Andrews M, Pritchett L, Woolcock M. Escaping capability traps through problem driven iterative adaptation (PDIA). World Dev. 2013;51:234–44.

38.

Wild L, Booth D, Cummings C, et al. Adapting development: Improving services to the poor. 2015. http://themimu.info/sites/themimu.info/files/documents/Report_Improving_Services_to_the_Poor_ODI_Feb2015.pdf. Accessed 15 Aug 2020.

39.

Sakeena MHF, Bennett AA, McLachlan AJ. Non-prescription sales of antimicrobial agents at community pharmacies in developing countries: a systematic review. Int J Antimicrob Agents. 2018;52:771–82.

40.

Moran D. A framework for improved one health governance and policy making for antimicrobial use. BMJ Glob Heal. 2019;4:1–6.

41.

Craddock S, Hinchliffe S. One world, one health? Social science engagements with the one health agenda. Soc Sci Med. 2015;129:1–4.

42.

Rüegg SR, Nielsen LR, Buttigieg SC, Santa M, Aragrande M, Canali M, et al. A systems approach to evaluate One Health initiatives. Front Vet Sci. 2018;5:1–18.
Ethics declarations
Conflict of interest
On behalf of all authors, the corresponding author states that there is no conflict of interest.
Additional information
Publisher's Note
Springer Nature remains neutral with regard to jurisdictional claims in published maps and institutional affiliations.
Supplementary Information
Below is the link to the electronic supplementary material.
About this article
Cite this article
Munkholm, L., Rubin, O., Bækkeskov, E. et al. Attention to the Tripartite's one health measures in national action plans on antimicrobial resistance. J Public Health Pol (2021). https://doi.org/10.1057/s41271-021-00277-y
Keywords
One health

Antimicrobial resistance

National action plans

National policy-making

Cross-country comparative study