Abstract
Brand logos can provide affective reactions before any promotional activity is carried out. This is particularly relevant for start-ups that might not have the budget for branding activities. Extant research is predominantly based on theoretical models. By contrast, we adopted a customer-based approach with a novel methodology—multiple picture sorting—to investigate the most relevant characteristics that customers identify for differentiating novel logos, and compared them with existing theories. Ninety-three subjects were asked to classify unknown logos according to criteria of their choice. Most customers clustered logos into: (1) composed of brand icon and/or name and (2) coloured or black logos. We then used experiments to test whether the logo characteristics identified by customers make a difference in logos' attractiveness. Results show that logos composed of an icon plus a brand name are perceived as significantly more attractive than logos made of one component only, and that black logos are perceived as more attractive than coloured logos. Thus, customers-identified logo characteristics can guide entrepreneurs in designing and selecting logos for novel brands. This study adds to current theory by showing that one of the most relevant logo characteristics—brand icon and/or name—has rarely been investigated.
This is a preview of subscription content, log in to check access.
Access options
Buy single article
Instant access to the full article PDF.
US$ 39.95
Tax calculation will be finalised during checkout.
Subscribe to journal
Immediate online access to all issues from 2019. Subscription will auto renew annually.
US$ 399
Tax calculation will be finalised during checkout.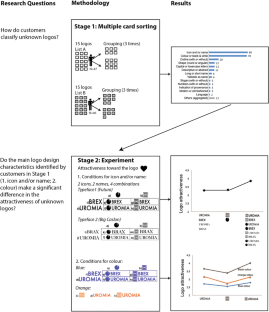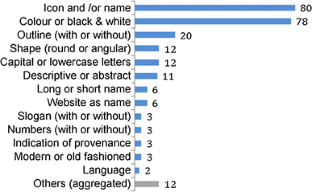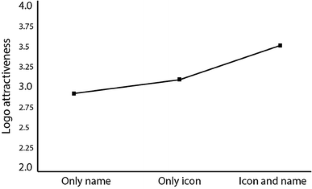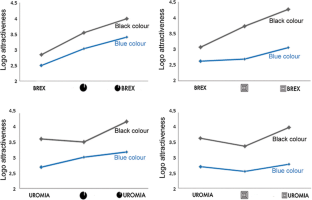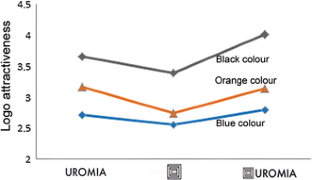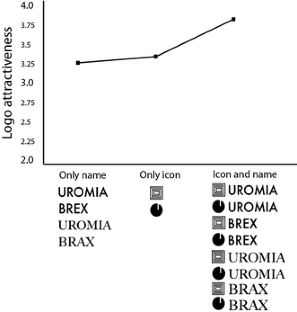 References
AlShebil, S.A. 2007. Consumer perceptions of rebranding: The case of logo changes. Ph.D. Thesis, The University of Texas at Arlington.

Arora, S., A.D. Kalro, and D. Sharma. 2015. A comprehensive framework of brand name classification. Journal of Brand Management 22 (2): 79–116.

Bloch, P.H. 1995. Seeking the ideal form: Product design and consumer response. Journal of Marketing 59 (3): 16–29.

Bresciani, S., and M.J. Eppler. 2010. Brand new ventures? Insights on start-ups' branding practices. Journal of Product and Brand Management 19 (5): 356–366.

Brexendorf, T.O., J. Kernstock, and S.M. Powell. 2014. Future challenges and opportunities in brand management: An introduction to a commemorative special issue. Journal of Brand Management 21 (9): 685–688.

Coxon, A.M. 1999. Sorting data collection and analysis. In Sage university series in quantitative application in the social science, ed. M.S. Lewis-Beck, 98. Thousand Oaks, CA: Sara Miller McCune.

Duarte, N. 2008. Slide: Ology: The art and science of creating great presentations. Sebastopol, CA: O'Reilly Media.

Eppler, M.J., and J. Ge. 2008. Communicating with Diagrams: How intuitive and cross-cultural are business graphics? Euro Asia Journal of Management 18 (35): 3–22.

Field, A., and G. Hole. 2013. How to design and report experiments, 2nd ed. London: Sage.

Goldman, A. 2005. The aesthetic. In The Routledge companion to aesthetics, eds. B. Gaut, D. McIver Lopes, 2nd ed., 255–266. London: Routledge.

Henderson, P.W., and J.A. Cote. 1998. Guidelines for selecting or modifying logos. Journal of Marketing 62 (2): 14–30.

Henderson, P.W., J.A. Cote, S.M. Leong, and B. Schmitt. 2003. Building strong brands in Asia: Selecting the visual components of image to maximize brand strength. International Journal of Research in Marketing 20 (4): 297–313.

Henderson, P.W., J.L. Giese, and J.A. Cote. 2004. Impression management using typeface design. Journal of Marketing 68 (4): 60–72.

Hynes, N. 2009. Colour and meaning in corporate logos: An empirical study. Journal of Brand Management 16 (8): 545–555.

Imber, J., and B.-A. Toffler. 2000. In Dictionary of marketing terms, ed. B. E. Series, 3rd ed. New York: Hauppauge.

Itten, J. 2010. Arte del colore, 6th ed. Milano: Saggiatore.

Jun, J.W., C.H. Cho, and H.J. Kwon. 2008. The role of affect and cognition in consumer evaluations of corporate visual identity: Perspectives from the United States and Korea. Journal of Brand Management 15 (6): 382–398.

Kilic, O., D.W. Miller, and S.M. Vollmers. 2011. A comparative study of American and Japanese company brand icons. Journal of Brand Management 18 (8): 583–596.

Machado, J.C., L.V. de Carvalho, A. Torres, and P. Costa. 2015. Brand logo design: Examining consumer response to naturalness. Journal of Product and Brand Management 24 (1): 78–87.

MacInnis, D.J., S. Shapiro, and G. Mani. 1999. Enhancing brand awareness through brand symbols. Advances in Consumer Research 26: 601–608.

Melewar, T.C., and J. Saunders. 2000. Global corporate visual identity systems: Using an extended marketing mix. European Journal of Marketing 34 (5/6): 538–550.

Nisbett, R.E. 2003. The geography of thought: How westerners and Asians think differently and why. New York: Free Press.

Park, C.W., A.B. Eisingerich, G. Pol, and J.W. Park. 2013. The role of brand logos in firm performance. Journal of Business Research 66 (2): 180–187.

Pittard, N., M. Ewing, and C. Jevons. 2007. Aesthetic theory and logo design: Examining consumer response to proportion across cultures. International Marketing Review 24 (4): 457–473.

Ridgway, J., and B. Myers. 2014. A study on brand personality: Consumers' perceptions of colours used in fashion brand logos. International Journal of Fashion Design, Technology and Education 7 (1): 50–57.

Rode, V., and C. Vallaster. 2005. Corporate branding for start-ups: The crucial role of entrepreneurs. Corporate Reputation Review 8 (2): 121–135.

Rugg, G., and P. McGeorge. 2005. The sorting techniques: a tutorial paper on card sorts, picture sorts and item sorts. Expert Systems 22 (3): 94–107.

Salgado-Montejo, A., C. Velasco, J.S. Olier, J. Alvarado, and C. Spence. 2014. Love for logos: Evaluating the congruency between brand symbols and typefaces and their relation to emotional words. Journal of Brand Management 21 (7): 635–649.

Van Den Bosch, A.L.M., M.D.T. De Jong, and W.J.L. Elving. 2005. How corporate visual identity supports reputation. Corporate Communications: An International Journal 10 (2): 108–116.

Van Riel, C.B.M., and A. Van Den Ban. 2001. The added value of corporate logos—An empirical study. European Journal of Marketing 35 (3/4): 428–440.

Walsh, M.F., K.P. Winterich, and V. Mittal. 2010. Do logo redesigns help or hurt your brand? The role of brand commitment. Journal of Product and Brand Management 19 (2): 76–84.

Walsh, M.F., K.P. Winterich, and V. Mittal. 2011. How re-designing angular logos to be rounded shapes brand attitude: Consumer brand commitment and self-construal. Journal of Consumer Marketing 28 (6): 438–447.

Wheeler, A. 2003. Designing brand identity. New York: Wiley.

Zhang, Y., L. Feick, and L.J. Price. 2006. The impact of self-construal on aesthetic preference for angular versus rounded shapes. Personality and Social Psychology Bulletin 32 (6): 794–805.
Ethics declarations
Conflict of interest
On behalf of all authors, the corresponding author states that there is no conflict of interest.
Appendix
Appendix
See Tables 9, 10, 11, 12, 13 and Figs. 9, 10.
About this article
Cite this article
Bresciani, S., Del Ponte, P. New brand logo design: customers' preference for brand name and icon. J Brand Manag 24, 375–390 (2017). https://doi.org/10.1057/s41262-017-0046-4
Keywords
Logo design

Logo typology

Start-up logos

Corporate visual identity

Brand icon

Brand elements