Abstract
This research uses Q methodology to study the perceptions that US citizens hold of diplomatic practice. It builds upon prior research into the self-perceptions that US diplomats, specifically public diplomacy practitioners, hold of the work that they do and the attributes of their profession. The research effort seeks to identify and categorize specific attributes to contribute to a greater understanding of said attributes; to facilitate the hiring, training, and management of diplomatic practitioners; and to contribute to the elaboration of a sociology of the profession of public diplomacy. Data analysis of the Q study responses of multiple survey groups in 2019 and 2021 reveal clusters of consistency in the views that diplomats and citizens share of the diplomatic profession, with regard not only to attributes considered most representative but also those considered most unrepresentative of diplomats and diplomatic behavior. In fact, second-order factor analysis revealed that while there is an observable consensus on certain values or attributes that diplomats do (or should) share, there is an even stronger and more consistent consensus on values that respondents do not consider representative of the diplomatic profession.
Access options
Buy single article
Instant access to the full article PDF.
USD 39.95
Price excludes VAT (USA)
Tax calculation will be finalised during checkout.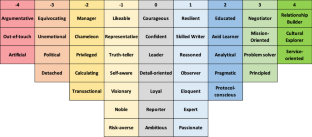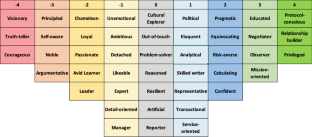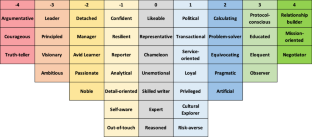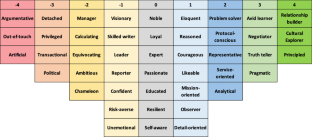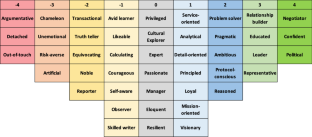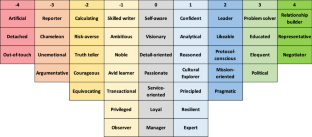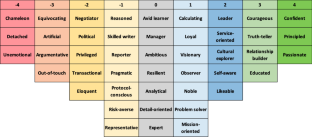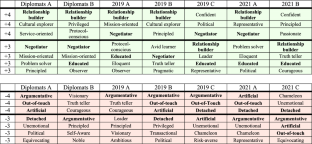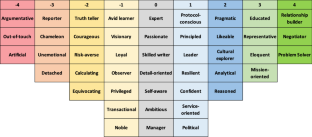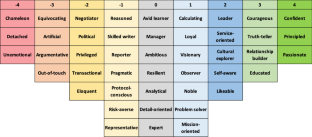 References
Brante, T. 1988. Sociological Approaches to the Professions. Acta Sociologica 31 (2): 119–142.

Banasick, S. 2019. Ken-Q Analysis (Version 1.0.6) [Software]. https://shawnbanasick.github.io/ken-q-analysis/. https://doi.org/10.5281/zenodo.1300201. Accessed Jan 2020.

Brown, S.R. 1980. Political Subjectivity: Applications of Q Methodology in Political Science. New Haven: Yale University Press.

Cull, N. 2008. Public Diplomacy: Taxonomies and Histories. Annals of the American Academy of Political and Social Science 616: 31–54.

Faizullaev, A. 2006. Diplomacy and Self. Diplomacy and Statecraft 17 (3): 497–522.

Fitzpatrick, K. 2010. The Future of U.S. Public Diplomacy: An Uncertain Fate. Leidon: Martinus Nijhoff/Brill.

Gilboa, E. 2000. Mass Communication and Diplomacy: A Theoretical Framework. Journal of Communication Theory 10 (3): 275–309.

Gilboa, E. 2008. Searching for a Theory of Public Diplomacy. Annals of the American Academy of Political and Social Sciences 616: 55–77.

Hecht, M. 1993. A Research Odyssey: Towards the Development of a Communication Theory of Identity. Communication Monographs 60: 76–82.

Hecht, M., M. Collier, and S. Ribeau. 1993. African American Communication: Ethnic Identity and Cultural Interpretation. Thousand Oaks: SAGE.

Hecht, M., R. Jackson, and S. Ribeau. 2003. African American Communication: Exploring Identity and Culture. Mahwah: Erlbaum.

Jowett, G., and V. O'Donnell. 2012. Propaganda and Persuasion, 5th ed. Thousand Oaks: SAGE.

Jung, E., and M. Hecht. 2004. Elaborating the communication theory of identity: Identity gaps and communication outcomes. Communication Quarterly 529 (3): 265–283. https://doi.org/10.1080/01463370409370197.

Malone, G. 1988. Political Advocacy and Cultural Communication. Rhetoric and Political Discourse Series, 11. Lanham, MD: University Press of America, Inc.

Manor, I. 2019. The Digitalization of Public Diplomacy. London: Palgrave Macmillan.

McKeown, B., and D.B. Thomas. 2013. Q Methodology. Sage University Paper Series on Quantitative Applications in the Social Sciences, 07(66), 2nd ed. Thousand Oaks, CA: SAGE Publications.

Melissen, J. 2007. The New Public Diplomacy. London: Palgrave Macmillan.

Melissen, J., and B. Hocking. 2015. Diplomacy in the Digital Age. Wassenaar: Netherlands Institute of International Relations (Clingendael).

Millerson, G. 1964. The Qualifying Association. London: Routledge & Kegan Paul.

Nye, J.S. 2008. Public Diplomacy and Soft Power. Annals of the American Academy of Political and Social Science 616: 94–108.

Pamment, J. 2012. New Public Diplomacy in the 21st Century. London: Routledge.

Parsons, T. 1964. Essays in Sociological Theory. New York: Free Press of Glenco.

Pike, S., and D. Kinsey. 2021. Diplomatic Identity and Communication: Using Q Methodology to Assess Subjective Perceptions of Diplomatic Practitioners. Place Branding and Public Diplomacy. https://doi.org/10.1057/s41254-021-00226-2.

Sevin, E. 2015. Pathways of Connection: An Analytical Approach to the Impacts of Public Diplomacy. Public Relations Review 41 (4): 562–568.

Sofer, S. 1997. The Diplomat as Stranger. Diplomacy & Statecraft 8 (3): 179–186.

Stephenson, W. 1953. The Study of Behavior: Q-Technique and Its Methodology. Chicago: University of Chicago Press.

VQMethod. n.d. VQMethod.com. http://www.vqmethod.com. Accessed Sept 2019.

Zaharna, R.S. 2010. Battles to Bridges: U.S. Strategic Communication and Public Diplomacy After 9/11. London: Palgrave Macmillan.
Ethics declarations
Conflict of interest
The author states that there is no conflict of interest.
Additional information
Publisher's Note
Springer Nature remains neutral with regard to jurisdictional claims in published maps and institutional affiliations.
Appendix: factor loadings
Rights and permissions
Springer Nature or its licensor (e.g. a society or other partner) holds exclusive rights to this article under a publishing agreement with the author(s) or other rightsholder(s); author self-archiving of the accepted manuscript version of this article is solely governed by the terms of such publishing agreement and applicable law.
About this article
Cite this article
Pike, S.L. What diplomats do: US citizen perspectives on the work of public diplomacy. Place Brand Public Dipl 19, 442–455 (2023). https://doi.org/10.1057/s41254-023-00301-w
Revised:

Accepted:

Published:

Issue Date:

DOI: https://doi.org/10.1057/s41254-023-00301-w
Keywords