Abstract
The concept of place branding in this paper is examined in respect to place identity. More specifically, it is argued that poems and songs are cultural elements of place identity that can help in the place branding process. Poetry and especially that set to music offers a powerful cross-platform that enables communication among people, creating common understanding and bridging linguistic and cultural differences. Greece has reached a juncture where the sun and sea model, on which it had based its tourist campaign in the past, is not sufficient anymore. Thus, it must face the options of altering its current product. Towards this direction, the present paper focuses on poetry, lyrics, and song as viable alternatives that can help reformulate the country's projected identity and image. Representative examples of Greek poetry in general and of Greek poetry set to music in particular are analyzed and examined in this vein.
This is a preview of subscription content, log in to check access.
Access options
Buy single article
Instant access to the full article PDF.
US$ 39.95
Tax calculation will be finalised during checkout.
Subscribe to journal
Immediate online access to all issues from 2019. Subscription will auto renew annually.
US$ 119
Tax calculation will be finalised during checkout.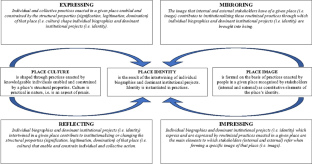 Notes
1.

2.

See e.g., "Athens is talking to you: Verses from Cavafy cross the city on buses and the metro and have something important to say" [in Greek], iefimerida.gr, 15.10.2013.

3.

4.

5.

6.

7.

8.

9.

10.

11.

12.

13.

14.

15.

16.

17.

18.

19.

20.

Melina Mercouri (Maria Amalia-Mercouri, 1920–1994) was a Greek actress, singer, and politician. She received an Oscar nomination and won a Cannes Film Festival Award for her performance in the 1960 film "Never on Sunday." Mercouri was also nominated for three Golden Globes and two BAFTA (The British Academy of Film and Television Arts) Awards in her acting career. In October 1981, Mercouri became the first female Minister of Culture and Sports (1981–1989 and 1993–1994). One of her greatest achievements was the establishment of the institution of the European Capital of Culture within the framework of cultural policy of the European Union that she had perceived and proposed in 1983, with Athens inaugurating this institution and being the first title-holder in 1985.

21.

English: An orchestral version recorded by Don Costa reached number 19 on the Billboard Hot 100 in 1960. Following this success as well as the Oscar win, an English language version of the song was commissioned to be written by many singers (Billy Towne, the Chordettes, Bing Crosby, Doris Day, Andy Williams, James Last, and others). Italian (Dalida, Milva, Nilla Pizzi), French (Dalida, Melina Mercouri, Darío Moreno), Spanish (Dalida, Xiomara Alfaro), German (Lale Andersen, Nana Mouskouri, Helmuth Brandenburg), Dutch, Yiddish, Polish, Czech, Serbian, Slovenian, Cantonese, Mandarin, Portuguese, Hindi.

22.

For example, in the advertising spot of the world-famous beer "Stella Artois" with the theme of the song sung by Melina Mercouri acting as "Stella" in the amazing scene of the film (see Worth The Effort—She is a Thing of Beauty Advert | Stella Artois UK. Available at: https://www.youtube.com/watch?v=s6_h0HUSZ_Y, Retrieved June 5, 2019); or even The Muppet Show with Miss Piggy (see Miss Piggy—Never on Sunday. Available at: https://www.youtube.com/watch?v=P2_uYBhcG00, Retrieved June 10, 2019).

23.

After the coup that overthrew the Greek government in 1967, Seferis went into voluntary seclusion and many of his poems were banned, including the musical versions which Mikis Theodorakis had written and arranged.

24.

25.

26.

27.

According to Samaras (2016), the image of a country has four elements: a cognitive element (what exactly we know about the country), an emotional element (what are our feelings about the country), an evaluation element (how we evaluate the country), and a behavioral element (our behavior towards it).
References
Agostinelli, M.C. 2012. Cultural diplomacy and the concept of the other. New York: The Institute for Cultural Diplomacy.

Aligizakis, Manolis, Ed. 2018. Neo-Hellene Poets: Anthology of Modern Greek Poetry 1750–2018. Victoria, Canada: Ekstasis Editions Canada Ltd.

Andersen, H.C., and M. Robinson. 2002. Literature and tourism: Reading and writing tourism texts, 1st ed. London: Continuum.

Anholt, S. 2008a. Advertising and branding: Concepts, methodologies, tools, and applications, 1st ed. USA: IGI Global.

Anholt, S. 2008b. Place branding: Is it marketing, or isn't it? Place Branding & Public Diplomacy 4: 1–6.

Anholt, S. 2010. Definitions of place branding—Working towards a resolution. Place Branding & Public Diplomacy 6: 1–10.

Ashworth, G.J. 2009. The instruments of place branding: How is it done? European Spatial Research and Policy 16 (1): 9–22.

Aslanides, A. 2017. A mean of resistance and protesting, bridge of nations and cultures or instrument for the promotion of social cohesion and economic development—A selective interdisciplinary approach. In Tourism, policy and communication (in Greek), ed. T. Doulkeri, 157–172. Zygos: Thessaloniki.

Aslanides, A. 2019. Semiotic approaches of the music language: From cultural identity to nation branding. In Semiotics and visual communication III: Cultures of branding, ed. E. Zantides, 344–360. Newcastle: Cambridge Scholars Publishing.

Bakounakis, N. 2013. What does the end of EKEBI mean. VimaNewspaper, 11 November (in Greek).

Brown, S., and R. Wijland. 2015. Profit from poetry: Bards, brands, and burnished bottom lines. Business Horizons 58 (5): 551–561.

Butler, R. 1986. Literature as an influence in shaping the image of tourist destinations: A review and case study. In Canadian studies of parks, recreation and foreign lands (Occasional paper no. 11), ed. J. Marsh, 111–132. Peterborough: Department of Geography, Trent University.

Chiotis, Theodore, Ed. 2015, Futures: Poetry of the Greek crisis. London: Penned in the Margins.

D' Angour, A. 2018. Ancient Greek music: now we finally know what it sounded like. https://theconversation.com/ancient-greek-music-now-we-finally-know-what-it-sounded-like-99895. Accessed 20 June 2019.

Dulkeri, T. 2014. The images of Tourism that animate the media in times of crisis. In Tourism-culture and media: Proceedings of the scientific conference - Rhodes 2014, ed. T. Dulkeri, 17–22. Athens: Leimon.

Edwards, D., I. Martinac, and G. Miller. 2008. Research agenda for innovation in sustainable tourism. Tourism and Hospitality Research, VII I (1): 56–61.

Georgiades, T. 1972. ʺMusicʺ in The National Hellenism History, Volume III (In Greek), 1st ed. Athens: Ekdotiki Athinon.

Glaser, B.G. 1978. Theoretical sensitivity: Advances in the methodology of grounded theory, 1st ed. Mill Valley.: Sociology Press.

Hatch, M.J., and M. Schultz. 2002. The dynamics of organizational identity. Human Relations 55 (8): 989–1018.

Hirschman, Jack, and Siotis, Dinos., Eds. 2015. Cross-section: An anthology of contemporary Greek poetry. South Carolina: CreateSpace Independent Publishing.

Hoppen, A., L. Brown, and A. Fyall. 2014. Literary tourism: Opportunities and challenges for the marketing and branding of destinations? Journal of Destination Marketing & Management 3 (1): 34–47.

Jakobson, R. 1959. On linguistic aspects of translation. In On translation, ed. R.A. Brower, 232–239. Cambridge, MA: Harvard University Press.

Kavaratzis, M., and M.J. Hatch. 2013. The dynamics of place brands: An identity-based approach to place branding theory. Marketing Theory 13 (1): 69–86.

Keeley, E., and P. Sherrard. 1995. George Seferis: Collected poems - revised edition, 2nd ed. Princeton, New Jersey, USA: Princeton University Press.

Konsola, N.N. 1990. Cultural activity and state policy in Greece: the regional dimension (in Greek), 3rd ed. Athens: Papazisis.

Levy, E. 2003. All about Oscar: The history and politics of the academy awards, 1st ed. Los Angeles: Continuum International Publishing Group.

Lusensky, J. 2011. Sounds like branding: Using the power of music to turn customers into fans, 1st ed. UK: Bloomsbury Publishing PLC.

Mboskitis, A. 2015. A tribute to Ballad of Mauthausen Mikis Theodorakis and Iakovos Kambanellis the finest musical work about the Holocaust ever written (in Greek). LifoMagazine. https://www.lifo.gr/team/music/55078. Accessed 20 June 2019.

Miller, A.M. 1996. Greek lyric: An anthology in translation, 1st ed. Cambridge, MA: Hackett Pub. Company.

OoiB, C.-S., and B. Stöber. 2010. Authenticity and place branding: The arts and culture in branding Berlin and Singapore. In Tourism and culture change, ed. M. Robinson and A. Phipps, 66–79. Bristol: Channel View Publications.

Papanikolaou, D. 2007. Singing poets: Literature and popular music in France and Greece. In: Studies in comparative literature, Vol. 11. Cambridge: Legenda.

Pedeliento, G., and M. Kavaratzis. 2019. Bridging the gap between culture, identity and image: A structurationist conceptualization of place brands and place branding. Journal of Product & Brand Management 28 (3): 348–363.

Rius-Ulldemolins, J. 2014. Culture and authenticity in urban regeneration processes: Place branding in central Barcelona. Urban Studies 51 (14): 3026–3045.

Robertson, J.P., and L. Radford. 2009. The private uses of quiet grandeur: A meditation on literary pilgrimage. Changing English 16 (2): 203–209.

Samaras, A.N. 2016. Lectures in cultural diplomacy (in Greek). Athens: University of Pireaus.

Schmidt, P.K., and R. Colwell. 2016. Policy and the political life of music education. New York: Oxford University Press.

Scott, C. 1990. Vers libre: The emergence of free verse in France, 1886–1914, 1st ed. Oxford: Clarendon Press.

Siotis, Dinos., Ed. 2014, Crisis: 34 Greek poems by 34 Greek poets on the current crisis, Ripon UK: Smokestack Books.

van Dyck, Karen, Ed. 2016. Austerity measures: The new Greek poetry. London: Penguin.

UNWTO/UNESCO. 2015. World Conference on Tourism and Culture: Building a New Partnership (Siem Reap, Cambodia, 4–6 February 2015). Madrid: UNWTO.

Waller, M.J. 2009. Cultural diplomacy, political influence, and integrated strategy. In Strategic influence: Public diplomacy, counterpropaganda, and political warfare, ed. M.J. Waller, 82–87. Washington, DC: Institute of World Politics Press.

Walters, T., and A. Insch. 2018. How community event narratives contribute to place branding. Journal of Place Management and Development 11 (1): 130–144.

Watson, N.J. 2006. The literary tourist, 1st ed. Basingstoke: Palgrave Macmillan.
Ethics declarations
Conflict of interest
On behalf of all authors, the corresponding author states that there is no conflict of interest.
Additional information
Publisher's Note
Springer Nature remains neutral with regard to jurisdictional claims in published maps and institutional affiliations.
About this article
Cite this article
Linardaki, C., Aslanides, A. From poem and song to cultural diplomacy: challenges and opportunities for place branding and tourism promotion. Place Brand Public Dipl 16, 304–315 (2020). https://doi.org/10.1057/s41254-020-00176-1
Revised:

Published:

Issue Date:
Keywords
Place branding

Place identity

Poetry

Songs

Tourism