Abstract
Alan had a real concern with "getting it right," even when getting it right was something that was going to be very, very difficult to do. I focus on some trends in labor supply that Alan was very concerned about. There has been a huge employment and earnings shift in recent years toward those with a Bachelor's Degree or greater. Moreover, within each educational attainment group, the earnings of those who either have a certificate but no license, or a license, are higher. As for labor force participation, there has been a consistent decline for white men aged 25–54. Alan demonstrated that geographic areas with the greatest decline in labor force participation rates have been those with the highest use of prescription opioid drugs. My work with the National Longitudinal Survey further shows that, in the wake of the Great Recession, younger cohorts of workers are more prone to spells of unemployment or nonpartication in the labor force than those of the past.
Access options
Buy single article
Instant access to the full article PDF.
US$ 39.95
Tax calculation will be finalised during checkout.
Subscribe to journal
Immediate online access to all issues from 2019. Subscription will auto renew annually.
US$ 79
Tax calculation will be finalised during checkout.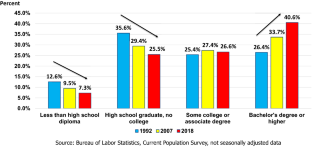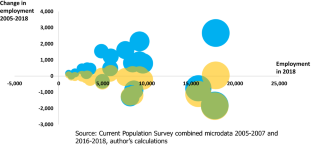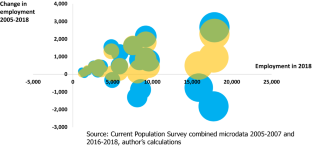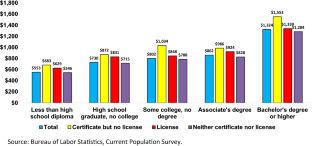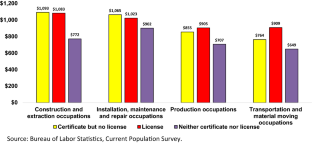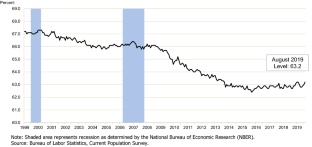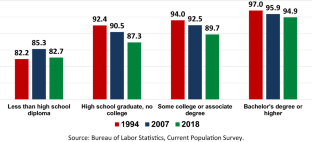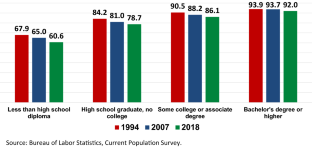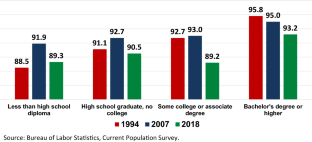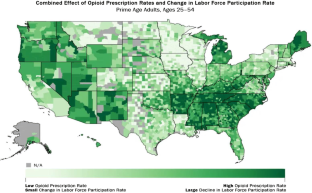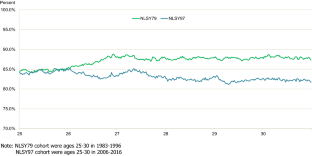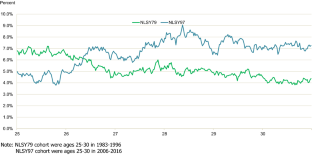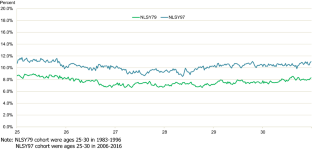 Reference
Krueger, Alan B. 2017. Where have all the workers gone? An inquiry into the decline in the U.S. Labor Force Participation Rate. Brookings Papers on Economic Activity 48 (2): 1–87.
Additional information
Publisher's Note
Springer Nature remains neutral with regard to jurisdictional claims in published maps and institutional affiliations.
About this article
Cite this article
Horrigan, M. From time use to contingent work to labor supply: thoughts on the contributions of Alan Kreuger. Bus Econ 55, 10–17 (2020). https://doi.org/10.1057/s11369-019-00156-1
Keywords
Educational attainment

Labor force participation

Opioid crises

Alan Krueger