Abstract
Immigration policy is one of the most hotly contested political issues in the United States. In this paper, we evaluate the role of immigration in the U.S. economy. We pose the counterfactual question, "what would happen if net migration to the U.S. were to cease?" Using the REMI PI+ macroeconomic policy analysis model, we set to zero international immigration from 2018 to 2060, and estimate the national- and state-level economic and demographic implications of this change. Our estimates show that, in the absence of immigration, total U.S. employment would peak in 2019, and the U.S. GDP and labor force would decline by 20% through 2060. Per capita income and GDP effects, however, are relatively minor and sensitive to assumptions in labor and capital markets.
Access options
Buy single article
Instant access to the full article PDF.
US$ 39.95
Tax calculation will be finalised during checkout.
Subscribe to journal
Immediate online access to all issues from 2019. Subscription will auto renew annually.
US$ 79
Tax calculation will be finalised during checkout.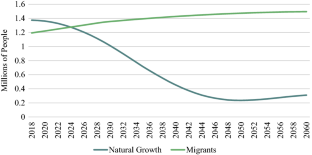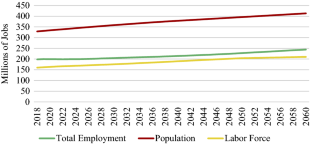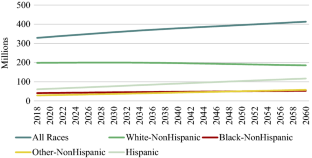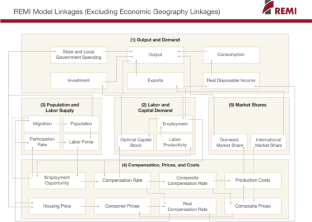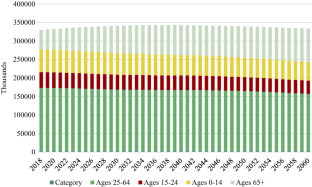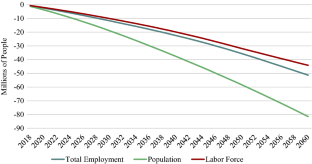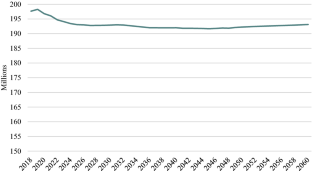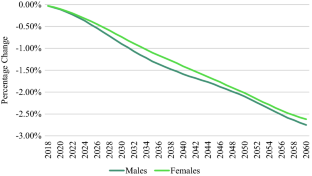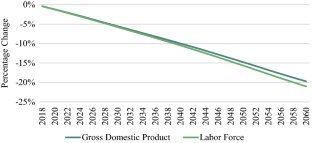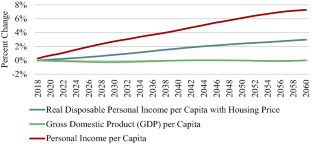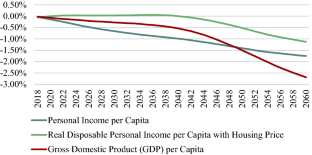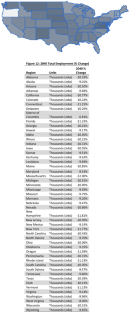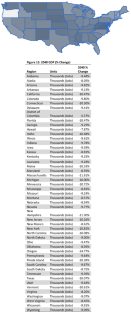 References
Congressional Budget Office. 2018. Potential GDP and underlying inputs. In Supplement to an update to the budget and economic outlook: 2018 to 2028.

US Census Bureau. 2017. CO-EST2016-alldata: Annual resident population estimates, estimated components of resident population change, and rates of the components of resident population change for states and counties: April 1, 2010 to July 1, 2016.

US Census Bureau. 2014. NP2014_D4: Projected net international migration by single year of age, sex, race, and hispanic origin for the United States: 2014 to 2060.
Acknowledgments
We would like to acknowledge excellent research assistance from Jeffrey Dykes.
About this article
Cite this article
Treyz, F., Evangelakis, P. Immigration and United States Economic Growth. Bus Econ 53, 134–140 (2018). https://doi.org/10.1057/s11369-018-0084-2
keywords
Immigration

Economic growth

Demographics

Labor market

Regional economic modeling