Abstract
While railway transport appears well suited to revenue management (RM), establishing it in practice appears difficult. To explain this, we investigate the long-term consequences of repeated transactions and reference pricing. We consider the implications of reference pricing based on an agent-based simulation of passenger railway RM. The model is empirically calibrated using data provided by a European long-distance railway operator. On the long term, reducing fares to induce additional demand can foil revenue gains when customers learn and communicate reference prices. Accordingly, knowing customers' tendency to build reference prices becomes crucial.
Access options
Buy single article
Instant access to the full article PDF.
USD 39.95
Price excludes VAT (USA)
Tax calculation will be finalised during checkout.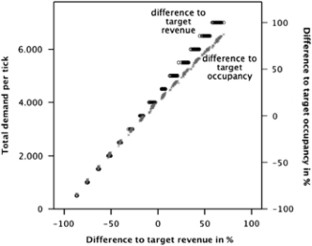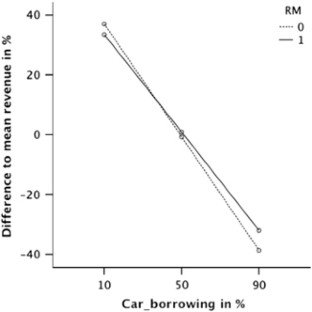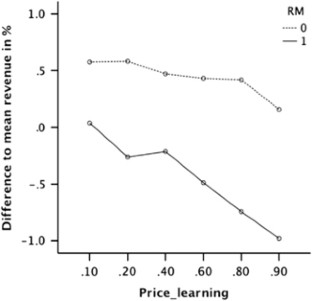 References
Arthur, W.B. (1994) Inductive reasoning and bounded rationality. The American Economic Review 84 (2): 406–411.

Cleophas, C. (2012) Multi-agent modelling for revenue management. Journal of Revenue & Pricing Management 11 (2): 240–242.

Gilbert, G.N. (2008) Agent-Based Models. Los Angeles, CA: Sage Publications.

Gilbert, G.N. and Troitzsch, K.G. (2005) Simulation for the Social Scientist. 2nd edn. Maidenhead, UK: Open University Press.

Helson, H. (1964) Adaptation-Level Theory. Hope & Row, Oxford.

Ihrig, M. and Troitzsch, K.G. (2013) An extended research framework for the simulation era. In Proceedings of the Emerging M&S Applications in Industry & Academia/Modeling and Humanities Symposium (p. 12). Society for Computer Simulation International.

Jerath, K., Netessine, S. and Veeraraghavan, S.K. (2010) Revenue management with strategic customers: Last-minute selling and opaque selling. Management Science 56 (3): 430–448.

Kahneman, D. and Tversky, A. (1979) Prospect theory: An analysis of decision under risk. Econometrica: Journal of the Econometric Society. 263–291.

Kellermann, N. (2014) Searching a Path out of Distance Fares. Cologne,Germany: Kölner Wissenschaftsverlag.

Lorscheid, I., Heine, B.-O. and Meyer, M. (2012) Opening the 'black box' of simulations: Increased transparency and effective communication through the systematic design of experiments. Computational and Mathematical Organization Theory 18 (1): 22–62.

Lucas, R.E. (1976) Econometric policy evaluation: A critique. Carnegie-Rochester Conference Series on Public Policy, 1(0), 19–46.

Mazumdar, T., Raj, S.P. and Sinha, I. (2005) Reference price research: Review and propositions. Journal of Marketing 69 (4): 84–102.

Nasiry, J. and Popescu, I. (2011) Dynamic pricing with loss-averse consumers and peak-end anchoring. Operations Research 59 (6): 1361–1368.

Popescu, I. and Wu, Y. (2007) Dynamic pricing strategies with reference effects. Operations Research 55 (3): 413–429.

Rand, W. and Rust, R.T. (2011) Agent-based modeling in marketing: Guidelines for rigor. International Journal of Research in Marketing 28 (3): 181–193.

Sato, K. and Sawaki, K. (2012) Dynamic pricing of high-speed rail with transport competition. Journal of Revenue & Pricing Management 11 (5): 548–559.

Talluri, K.T. and van Ryzin, G. (2005) The Theory and Practice of Revenue Management. 1st edn. International series in operations research & management science:Vol. 68, New York: Springer.

Thaler, R. (1985) Mental accounting and consumer choice. Marketing Science 4 (3): 199–214.

Von Massow, M. and Hassini, E. (2013) Pricing strategy in the presence of reference prices with thresholds. Journal of Revenue & Pricing Management 12 (4): 339–359.

Yeoman, I. (2013) To discount or not, that is the question. Journal of Revenue & Pricing Management 12 (3): 205–206.
Additional information
1has studied business administration at Freie Universität Berlin. After working for Deutsche Bahn AG, he was granted a fellowship from the Path Dependency Research Centre at Freie Universität Berlin. There he finished his PhD thesis on path-dependent railway pricing in 2014. His research interests include the management of network organizations in general and the strategic sales management of transport operators in particular.
2heads the research group Advanced Analytics at RWTH Aachen University. She has pursued research on diverse aspects of revenue management since her postgraduate studies at the International Graduate School of Dynamic Intelligent Systems in Paderborn. During a stint in the industry, she worked as a revenue management consultant for Deutsche Lufthansa. She is particularly interested in applications of simulation and data analytics in revenue management, particularly with regard to customer and analyst behaviour.
About this article
Cite this article
Kellermann, N., Cleophas, C. Revenue management and the railway conundrum – The consequences of reference prices in passenger railway transport practice. J Revenue Pricing Manag 14, 155–165 (2015). https://doi.org/10.1057/rpm.2015.9
Received:

Revised:

Published:

Issue Date:

DOI: https://doi.org/10.1057/rpm.2015.9
Keywords
reference prices

railway revenue management

Prospect Theory

learning

customer behaviour

simulation