Abstract
In opaque selling certain characteristics of the product or service are hidden from the consumer until after purchase, transforming a differentiated good into somewhat of a commodity. Opaque selling has become popular in travel service pricing as it allows firms to sell their differentiated products at higher prices to regular brand loyal customers while simultaneously selling to non-loyal customers at discounted prices. At its simplest level, the process can be regarded as a Newsvendor problem where a supplier has to make both pricing and quantity allocation decisions for a perishable good or service. As the originator of opaque selling, Priceline.com provides unique data to sellers that allows them to better utilize their opaque selling mechanism. Recently Priceline has made some changes to their mechanism that have potential impacts on how firms set prices and control inventory within the channel. In this framework, the problem has the characteristics of Newsvendor problems with multiple price points. In this article, we develop optimal pricing and inventory policies for a seller releasing inventory to an opaque sales channel. Furthermore, we investigate the impacts of Priceline's changes upon optimal prices and inventory allocation policies. The model is empirically illustrated using Priceline data for a 3.5 star hotel.
Access options
Buy single article
Instant access to the full article PDF.
USD 39.95
Price excludes VAT (USA)
Tax calculation will be finalised during checkout.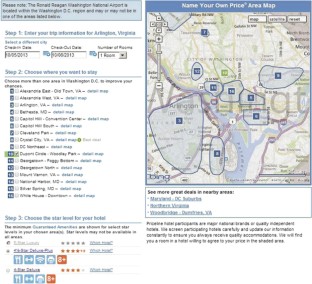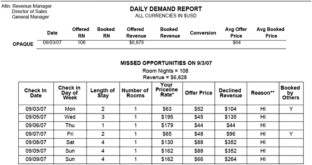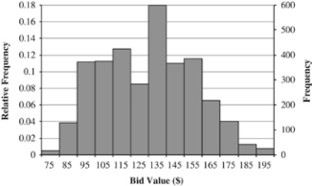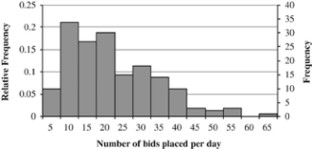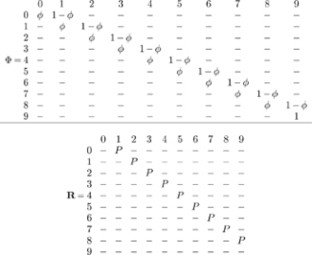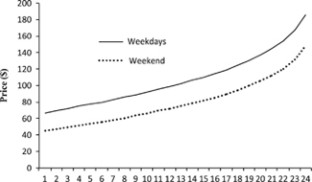 References
Anderson, C.K. (2009) Setting prices on priceline. Interfaces 39 (4): 307–315.

Anderson, C.K. and Xie, X. (2012) A choice based dynamic programming approach for setting opaque prices. Production and Operations Management 21 (6): 590–605.

Fay, S. (2004) Partial-repeat-bidding in the name-your-own-price channel. Marketing Science 23 (3): 207–418.

Fay, S. (2008) Selling an opaque product through an intermediary: The case of disguising one's product. Journal of Retailing 84 (1): 59–75.

Hotelling, H. (1929) Stability in competition. Economic Journal 39 (153): 41–57.

Karlin, S. and Carr, C.R. (1962) Prices and optimal inventory policy. In: K.J. Arrow, S. Karlin and H. Scarf (eds.) Studies in Applied Probability and Management Science. Stanford, CA: Standford University Press, pp. 159–172.

Petruzzi, N. and Dada, M. (1999) Pricing and the newsvendor problem: A review with extensions. Operations Research 47 (2): 183–194.

Raz, G. and Porteus, E. (2006) Fractiles perspective to the joint price/quantity newsvendor model. Management Science. 52 (11): 1764–1777.

Shapiro, D. and Shi, X. (2008) Market segmentation: The role of opaque travel agencies. Journal of Economics and Management Strategy 17 (4): 803–837.

Wilson, J.G. and Zhang, G. (2008) Optimal design of a name-your-own price channel. Journal of Revenue & Pricing Management 7 (2): 281–290.

Wilson, J.G., MacDonald, L. and Anderson, C.K. (2011) A comparison of different demand models for joint inventory-pricing decisions. Journal of Revenue & Pricing Management 10 (6): 528–544.
About this article
Cite this article
Anderson, C., Ødegaard, F. & G Wilson, J. A newsvendor approach to inventory and pricing decisions in NYOP channels. J Revenue Pricing Manag 14, 3–18 (2015). https://doi.org/10.1057/rpm.2014.32
Received:

Revised:

Published:

Issue Date:

DOI: https://doi.org/10.1057/rpm.2014.32
Keywords
newsvendor

pricing

inventory management

service industry