Abstract
In this article, we explain how Internet retailers can learn from proven revenue management concepts and use them to reduce costs and enhance service. We focus on attended deliveries as these provide the greatest opportunities and challenges. The key driver is service differentiation. Internet retailers have strong levers at their disposal for actively steering demand, notably the offered delivery time windows and their associated prices. Unlike traditional revenue management, these demand management decisions affect both revenues and costs. This calls for a closer coordination of marketing and operations than current common practice.
Access options
Buy single article
Instant access to the full article PDF.
US$ 39.95
Tax calculation will be finalised during checkout.
Subscribe to journal
Immediate online access to all issues from 2019. Subscription will auto renew annually.
US$ 259
Tax calculation will be finalised during checkout.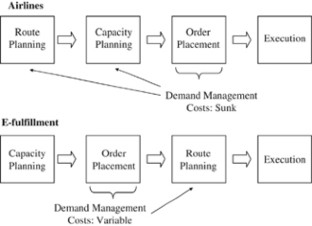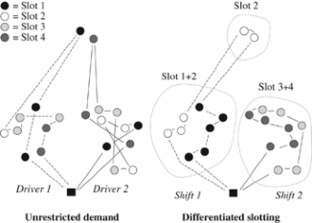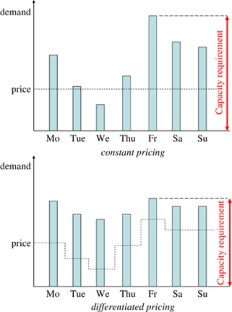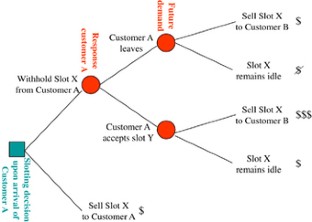 References
Agatz, N.A.H., Fleischmann, M. and van Nunen, J.A.E.E. (2008) E-fulfillment and multi-channel distribution – a review. European Journal of Operational Research 187 (2): 339–356.

Agatz, N.A.H., Campbell, A.M., Fleischmann, M. and Savelsbergh, M.W.P. (2011) Time slot management in attended home delivery. Transportation Science 45 (3): 435–449.

Boyer, K.K., Frohlich, M.T. and Hult, G.T.M. (2004) Extending the Supply Chain: How Cutting-Edge Companies Bridge the Critical Last Mile into Customers' Homes. New York: AMACON.

Campbell, A.M. and Savelsbergh, M.W.P. (2005) Decision support for consumer direct grocery initiatives. Transportation Science 39 (3): 313–327.

Campbell, A.M. and Savelsbergh, M. (2006) Incentive schemes for attended home delivery services. Transportation Science 40 (3): 327–341.

Demery, P. (2007) Where's my package? Growing E-retailers steer through a changing delivery scene. September, www.internetretailer.com.

Punakivi, M., Yrjola, H. and Holmstrom, J. (2001) Solving the last mile issue: Reception box or delivery box? International Journal of Physical Distribution & Logistics Management 31 (6): 427–439.

Talluri, K.T. and Van Ryzin, G.J. (2004) The Theory and Practice of Revenue Management. New York: Springer.

US Census Bureau. (2012) E-stats Report.

Xia, L., Monroe, K.B. and Cox, J.L. (2004) The price is unfair! A conceptual framework of price fairness perceptions. Journal of Marketing 68 (4): 1–15.
Additional information
4was professor and chair of decision and information sciences at the Rotterdam School of Management, Erasmus University. His research on e-commerce, closed-loop supply chain management and multi-modal transportation is published in 6 books and more than 150 journal articles. He passed away unexpectedly in May 2010.
About this article
Cite this article
Agatz, N., Campbell, A., Fleischmann, M. et al. Revenue management opportunities for Internet retailers. J Revenue Pricing Manag 12, 128–138 (2013). https://doi.org/10.1057/rpm.2012.51
Received:

Revised:

Published:

Issue Date:
Keywords
E-fulfilment

demand management

revenue management

home delivery