Abstract
Doctoral education in the United States has in recent years received a number of criticisms. In response, several initiatives have been developed to address some of these criticisms. In addition, three major surveys have been undertaken to better understand the process, content, and outcome of doctoral education. This paper explores the criticisms and outlines the initiatives for change. It argues that initiatives for change in doctoral education are important first-step responses to the criticisms; however, they must be accompanied by ongoing research that can provide empirical data on doctoral student experiences, career paths, and on the impacts of the initiatives themselves.
Access options
Buy single article
Instant access to the full article PDF.
USD 39.95
Price excludes VAT (USA)
Tax calculation will be finalised during checkout.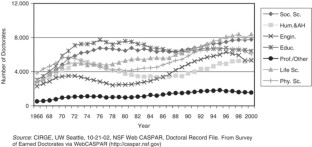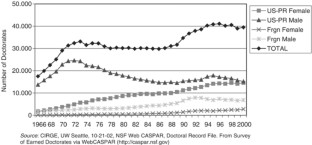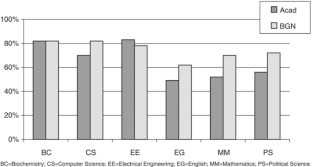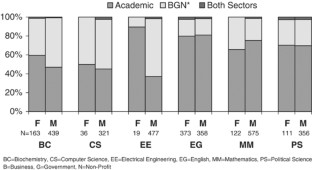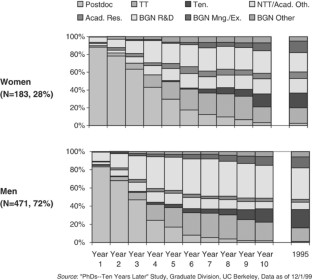 Notes
In this paper I am using the term PhD, that is the strict academic doctoral degree, interchangeably with the generic term, doctoral education, that also includes professional doctoral degrees such as the EdD, Dr of Engineering or Dr in Public Health, but NOT the doctorate of law, the JD, nor the medical doctorate, the MD, which are strictly professional degree with no research dissertation.

Particularly in times of high reliance on funding through multiple sources.
References
Atkinson, R.C. (1990) 'Supply and demand for scientists and engineers: a crisis in the making', Science 248: 425–432.

Austin, A.E. (2002) 'Preparing the next generation of faculty: graduate school as socialization to the academic career', Journal of Higher Education 73(1): 94–122.

Baldwin, R.G. and Chronister, J.L. (2001) Teaching Without Tenure: Policies and Practices for a New Era, Baltimore: Johns Hopkins Press.

Boice, R. (1992) The New Faculty Member: Supporting and Fostering Professional Development, San Francisco: Jossey-Bass.

Bowen, W.G. and Rudenstine, N.L. (1992) In Pursuit of the PhD, Princeton, NJ: Princeton University Press.

Bowen, W.G. and Sosa, J.A. (1989) Prospects for Faculty in the Arts and Sciences, Princeton, NJ: Princeton University Press.

Committee on Science, Engineering and Public Policy (COSEPUP). (1995) Reshaping the Graduate Education of Scientists and Engineers, Washington, DC: American Academies Press.

Gappa, J.M. and Leslie, D.W. (1993) The Invisible Faculty: Improving the Status of Part-Timers in Higher Education, San Francisco: Jossey-Bass.

Golde, C.M. and Dore, T.M. (2001) 'At cross purposes: what the experiences of doctoral students reveal about doctoral education', (www.phd-survey.org). A report prepared for The Pew Charitable Trusts, Philadelphia, PA.

Goldsmith, S. (2000) 'Career paths for PhDs in and beyond the academy', ADE Bulletin 124: 33–35.

Gupta, D., Nerad, M. and Cerny, J. (2003) 'The road home: exploring the choice to stay or return of international PhD', International Higher Education 31: 15–16.

Harvey, A. (2000) 'Saying when: a recent PhD's perspective of alternative careers', ADE Bulletin 124: 40–42.

Hood, L. (2000) 'Re-envisioning the PhD: perspectives from both academia and industry', Keynote address at Re-envisioning the PhD: a working conference, Seattle, WA.

Menges, R.J. (1999) Faculty in New Jobs: A Guide to Settling in, Becoming Established, and Building Institutional Support, San Francisco: Jossey-Bass.

National Association of Graduate and Professional Students (NAGPS). (2001) 'The 2000 National Doctoral Program Survey', (http://survey.nagps.org).

National Opinion Research Council (NORC). (2001) Doctorate Recipients from United States Universities: Summary Report 2001, Chicago, IL.

Nerad, M. and Cerny, J. (1999) 'Postdoctoral patterns, career advancement, and problems', Science 285: 1533–1535.

Nerad, M. and Cerny, J. (2000) 'From rumors to facts: career outcomes of English PhDs', ADE Bulletin 124: 43–55.

Nerad, M. and Cerny, J. (2002) 'Postdoctoral appointments and employment patterns of science and engineering doctoral recipients ten-plus years after Ph.D. completion', Communicator VXXXV(7): 1–6.

Nyquist, J.D. (2002) 'A tapestry of change for the 21st century', Change 34(6): 12–21.

Nyqust, J.D., Manning, L. and Wulff, D.H. (1999) 'On the road to becoming a professor: the graduate student experience', Change 31(3): 18–27.

Sommer, B. (1994) 'Recognizing academe's other faculty', Planning for Higher Education 22: 7–10.

Tobias, S. (1999) 'Conceptualizing a new degree', APS News 8(1): 5.

Tuckman, H., Coyle, S. and Yupin, B. (1990) On Time to the Doctorate: A Study of the Increased Time to Complete Doctorates in Science and Engineering, Washington, DC: National Academy Press.
About this article
Cite this article
Nerad, M. The PhD in the US: Criticisms, Facts, and Remedies. High Educ Policy 17, 183–199 (2004). https://doi.org/10.1057/palgrave.hep.8300050
Published:

Issue Date:

DOI: https://doi.org/10.1057/palgrave.hep.8300050
Keywords