Abstract
This paper looks for markers of ends of real estate booms or busts. The changes in market psychology and related indicators that occurred at real estate market turning points in the United States since the 1980s are compared with changes at turning points in the more distant past. In all these episodes, changes in an atmosphere of optimism about the future course of home prices, changes in public interpretation of the boom, as well as evidence of supply response to the high prices of a boom are noted.
This is a preview of subscription content, log in to check access.
Access options
Buy single article
Instant access to the full article PDF.
US$ 39.95
Price includes VAT for USA
Subscribe to journal
Immediate online access to all issues from 2019. Subscription will auto renew annually.
US$ 99
This is the net price. Taxes to be calculated in checkout.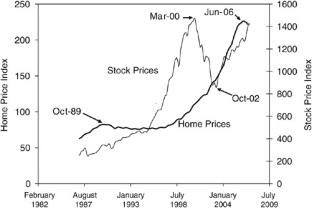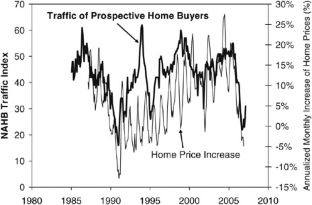 Notes
1.

The author is indebted to William Smalley for research assistance.

2.

The analysis here extend that in Shiller [2005].
References
Bohnet, Iris, Fiona Greig, Benedikt Herrmann, and Richard Zeckhauser . 2007. Betrayal Aversion, Unpublished paper, Harvard University, 2007.

Case, Karl E., and Robert J. Shiller . 1988. The Behavior of Home Buyers in Boom and Post-Boom Markets, New England Economic Review (November/December): 29–46.

Case, Karl E., and Robert J. Shiller . 2006. Home Buyers Survey Results 1988–2006, Unpublished paper, Yale University, 2006.

Gyourko, Joseph, Christopher Mayer, and Todd Sinai . 2004. Superstar Cities, Unpublished paper, Wharton School, 2004.

Mankiw, N. Gregory, and David N. Weil . 1992. The Baby Boom, the Baby Bust, and the Housing Market. Regional Science and Urban Economics, 21 (4): 541–552; NBER Working Paper No. 2794, 1990.

Phillips, Gordon, and Gerard Hoberg . 2007. Real and Financial Industry Booms and Busts, Unpublished paper, University of Maryland, 2007.

Schank, Roger C., and Robert P. Abelson . 1995. Knowledge and Memory: The Real Story, in Knowledge and Memory: The Real Story, edited by Robert S. Wyer, Jr. Hillsdale, NJ: Lawrence Erlbaum Associates, 1–85.

Schank, Roger C., and Robert P. Abelson . 1977. Scripts, Plans, Goals and Understanding. New York: John Wiley & Sons.

Shiller, Robert J . 2005. Irrational Exuberance, 2nd ed. Princeton, NJ: Princeton University Press.
About this article
Cite this article
Shiller, R. Historic Turning Points in Real Estate. Eastern Econ J 34, 1–13 (2008). https://doi.org/10.1057/palgrave.eej.9050001
Keywords
home prices

real estate

speculation

forecasting

boom

bubble
JEL Classifications