Abstract
Dana E. Powell argues that the Indigenous Environmental Justice Movement in North America is resignifying 'development' through emerging discourses and practices of 'environmental justice'. She focuses on the emergence of wind and solar energy technologies in the movement as technologies of existence, challenging a history of biopolitical regimes of natural resource development of indigenous lands and bodies while also proposing an alternative approach to cultivating healthy economies, ecologies, and cultures.
This is a preview of subscription content, log in to check access.
Access options
Buy single article
Instant access to the full article PDF.
US$ 39.95
Price includes VAT for USA
Subscribe to journal
Immediate online access to all issues from 2019. Subscription will auto renew annually.
US$ 64
This is the net price. Taxes to be calculated in checkout.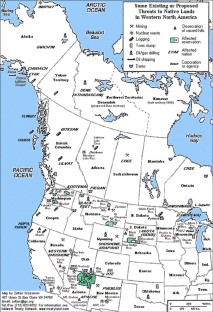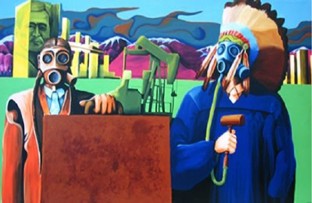 References
O.A.D. (2001) The New Oxford American Dictionary, New York, Oxford: Oxford University Press.

Blaser, Mario, Harvey Feit and Glenn McRae (2004) In the Way of Development: Indigenous peoples, life projects and globalization, London: Zed Books.

Cattelino, Jessica R. (2004) High stakes: Seminole sovereignty in the casino era, New York City: Department of Anthropology, New York University.

Charkiewicz, Ewa (2005) 'Corporations, the UN and Neo-liberal Bio-politics', Development 48: 75–83.

Collier, John (1938) 'A New Deal for the American Indian', Literary Digest 7: 21.

Echo-Hawk, Bunky (2006) 'Natural Resource Management,' painting Impacted Nations Traveling Art Show, Honor the Earth, www.honorearth.com/impactednations.html.

Escobar, Arturo (2006) 'Differences and Conflict in the Struggle Over Natural Resources: Outline of a political ecology framework', Development 49: 6–13.

Foucault, Michel (2003) Society Must be Defended, New York: Picador.

Gedicks, Al (2001) Resource Rebels: Native challenges to mining and oil corporations, Cambridge: South End Press.

Grossman, Zoltan (1995) 'Some Existing or Proposed Threats to Native Lands in Western North America', map. http://academic.evergreen.edu/g/grossmaz.

Harcourt, Wendy (2005) 'The Body Politic in Global Development Discourse: A women and the politics of place perspective', in Wendy Harcourt and Arturo Escobar (eds.) Women and the Politics of Place, Bloomfield, CT: Kumarian Press.

Hess, David J. (1995) Science and Technology in a Multicultural World, New York: Columbia University Press.

Hosmer, Brian and Colleen O'Neill (eds.) (2004) Native Pathways: American Indian culture and economic development in the twentieth century, Boulder, CO: University Press of Colorado.

Korten, David (2005) 'Reflection on Competing Wisdoms', Development 48: 69–74.

LaDuke, Winona (1999) All Our Relations: Native struggles for land and life, Cambridge: South End Press.

LaDuke, Winona (2004) Indigenous Peoples, Power and Politics, Minneapolis, MN: Honor the Earth.

Latour, Bruno (1993) We Have Never Been Modern, Cambridge, MA: Harvard University Press.

Latour, Bruno (2005) Reassembling the Social: An introduction to actor-network-theory, Oxford: Oxford University Press.

Sawyer, Suzanna (2004) Crude Chronicles: Indigenous politics, multinational oil, and neoliberalism in ecuador, Durham: Duke University Press.

Tidwell, Tara (2003) 'First Rosebud Wind Turbine Generates Support: An interview with intertribal COUP secretary Robert Gough', Cultural Survival 27:3.

Walsh, Catherine E. (2002) 'The (Re)Articulation of Political Subjectivities and Colonial Difference in Ecuador: Reflections on capitalism and the geopolitics of knowledge', Nepantla: Views from the South 3: 61–97.
Additional information
Proposes an alternative approach to development for healthy economies, ecologies and cultures.
About this article
Cite this article
Powell, D. Technologies of Existence: The indigenous environmental justice movement. Development 49, 125–132 (2006). https://doi.org/10.1057/palgrave.development.1100287
Keywords
social movements

Native America

biopower

renewable energy

development