Abstract
The act of communication in an organisation, while necessary for the transmission of knowledge, is not synonymous with it. Communicative acts may contain large or small amounts of knowledge, and, moreover, may bear knowledge that is not of importance for the organisation. We report on an extended intervention in a financial services firm, using a conjoined analysis of knowledge use/need and a communicative network analysis, the latter being targeted by (a) a categorisation of the knowledge used and required for the business operation and (b) a knowledge of the human agents using and requiring that knowledge. The joint analysis provides better-targeted KM interventions, since knowledge transfer mechanisms can be tailored to the needs of disaggregated knowledge types rather than to knowledge as a single, aggregated resource of the firm.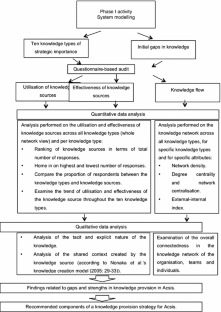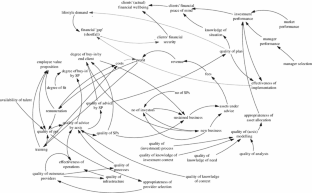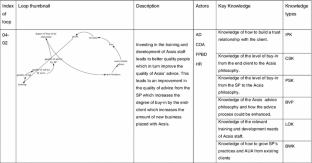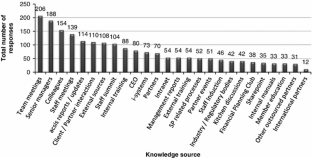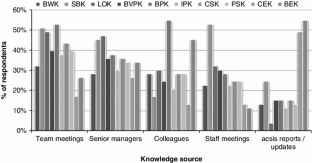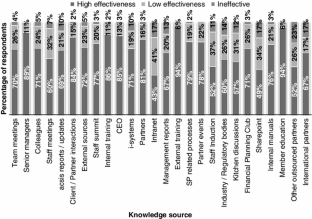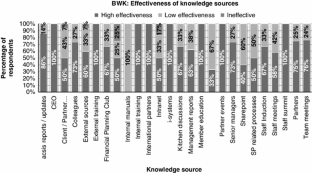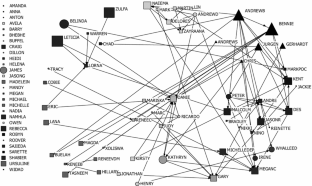 References
Brown JS and Duguid P (1991) Organizational learning and communities of practice: toward a unified view of working, learning and innovation. Organization Science 2(1), 40–57.

Cross R, Laseter T, Parker A and Velasquez G (2006) Using social network analysis to improve communities of practice. California Management Review 49(1), 32–57.

Cunliffe A (2008) Orientations to social constructionism: relationally responsive social constructionism and its implications for knowledge and learning. Management Learning 39(2), 123–139.

Czarniawska B (2001) Is it possible to be a constructionist consultant? Management Learning 32(2), 253–266.

De Beer P (2011) Beehive Survey Results. Acsis Ltd, Cape Town.

Edmondson AC (2008) The competitive imperative of learning. Harvard Business Review (July–August), 60–67.

Gratton L and Erickson TJ (2007) Eight ways to build collaborative teams. Harvard Business Review (November), 101–109.

Gupta AK and Govindarajan V (2000) Knowledge management's social dimension: lessons from Nucor Steel. Sloan Management Review 42(1), 71–80.

Hicks J, Nair P and Wilderom CPM (2009) What if we shifted the basis of consulting from knowledge to knowing? Management Learning 40(3), 289–310.

Lave J and Wenger E (1991) Situated Learning: Legitimate Peripheral Participation. Cambridge University Press, New York.

Nonaka I (2007) The knowledge creating company. Harvard Business Review (July-August), 162–171.

Nonaka I and Toyama R (2007) Why do firms differ? The theory of the knowledge-creating firm. In Knowledge Creation and Management: New Challenges for Managers (Ichijo K and Nonaka I, Eds), pp 13–26, Oxford University Press, Inc, New York.

Nonaka I, Toyama R and Konno N (2007) SECI, ba and leadership: a unified model of dynamic knowledge creation. In Managing Knowledge: An Essential Reader (Little S and Ray T, Eds), pp 23–25, Sage publications, London.

Okoroafor H (2014) The barriers to tacit knowledge sharing in franchise organizations. Knowledge Management Research & Practice 12, 97–102.

Pfeffer J and Sutton RI (1999) Knowing 'what' to do is not enough: turning knowledge into action. California Management Review 42(1), 83–108.

Powell JH and Swart J (2005) Men and measures: using qualitative system modelling to map knowledge in firms. Journal of the Operational Research Society 57, 10–21.

Ringberg T and Reihlen M (2008) Towards a socio-cognitive approach to knowledge transfer. Journal of Management Studies 45(5), 912–935.

Roxas R, Battisti M and Deakins D (2014) Learning, innovation and firm performance: knowledge management in small firms. Knowledge Management Research & Practice 12(4), 443–453.

Schneider U (2007) Coping with the concept of knowledge. Management Learning 38(5), 613–633.

Spender J-C (1994) Knowing, managing and learning. Management Learning 25(3), 387–412.

Strati A (2007) Sensible knowledge and practice-based learning. Management Learning 38(1), 61–77.

Swart J (2011) That's why it matters. The value generating properties of knowledge. Management Learning 49(3), 319–332.

Tsoukas H and Vladimirou E (2007) What is organizational knowledge? In Managing Knowledge: An Essential Reader (Little S and Ray T, Eds), pp 86–95 101–104, Sage publications, London.

Vermaak H (2011) Nobody has all the answers, but collectively we can find them: using causal loop diagrams to deal with ambiguity [WWW document] http://www.hansvermaak.com (accessed 1 August 2014).

Vygotsky LS (1978) Mind in Society: The Development of Higher Psychological Processes. Harvard University Press, Cambridge.
About this article
Cite this article
Powell, J., van den Heever, S. Conjoint communication and knowledge use/needs analysis in a financial services firm. Knowl Manage Res Pract 14, 376–389 (2016). https://doi.org/10.1057/kmrp.2015.2
Keywords
knowledge management

strategy

communication

social network analysis

systems

communications