Abstract
Project sponsorship is assumed to be critical to the success of information systems development and implementation. However, there is limited research on the effect of vendor-based sponsorship on the management of information technology (IT) projects. This paper contributes to that emerging body of evidence. Drawing on literature on psychological contract, management control and project sponsorship, the authors propose that vendor-based sponsors influence project performance in two main ways. One is to protect project quality by renegotiating contract with the client; and the other is to resource the project. Based on a survey of senior managers in IT services vendor organisations, it reports that project sponsorship improves the quality, but not the cost or timeliness, of vendor delivery of IT projects. The findings suggest that IT services vendors can improve their project delivery capability by appointing project sponsors.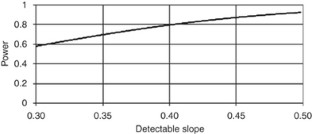 References
Argyres, N.S., Bercovitz, J. and Mayer, K.J. (2007). Complementarity and Evolution of Contractual Provisions: An empirical study of IT services contracts, Organization Science 18 (1): 3–19.

Atkinson, R. (1999). Project Management: Cost, time and quality, two best guesses and a phenomenon, it's time to accept other success criteria, International Journal of Project Management 17 (6): 337–342.

Barki, H., Rivard, S. and Talbot, J. (2001). An Integrative Contingency Model of Software Project Risk Management, Journal of Management Information Systems 17 (4): 37–69.

Boehm, B.W. (1991). Software Risk Management: Principles and practices, IEEE Software 8 (1): 32–41.

Conway, N. and Briner, R.B. (2002). A Daily Diary Study of Affective Responses to Psychological Contract Breach and Exceeded Promises, Journal of Organizational Behavior 23 (3): 287–303.

Currie, W.L. and Seltsikas, P. (2001). Exploring the Supply-side of IT Outsourcing: Evaluating the emerging role of application service providers, European Journal of Information Systems 10 (3): 123–135.

Daft, R.L. and Macintosh, N.B. (1981). A Tentative Exploration into the Amount and Equivocality of Information Processing in Organizational Work Units, Administrative Science Quarterly 26 (2): 207–224.

Deery, S.J., Iverson, R.D. and Walsh, J.T. (2006). Toward a Better Understanding of Psychological Contract Breach: A study of customer service employees, Journal of Applied Psychology 91 (1): 166–175.

Dupont, W.D. and Plummer, W.D. (1998). Power and Sample Size Calculations for Studies Involving Linear Regression, Controlled Clinical Trials 19: 589–601.

Englund, R. and Bucero, A. (2006). Project Sponsorship: Achieving management commitment for project success, San Francisco: Jossey-Bass.

Ewusi-Mensah, K. and Przasnyski, Z.H. (1991). On Information Systems Project Abandonment: An exploratory study of organizational practices, MIS Quarterly 15 (1): 67–86.

Feeny, D., Willcocks, L. and Lacity, M. (2005). Taking the Measure of Outsourcing Providers, Sloan Management Review 46 (3): 41–48.

Gardiner, P.D. and Stewart, K. (2000). Revisiting the Golden Triangle of Cost, Time and Quality: The role of NPV in project control, success and failure, International Journal of Project Management 18 (4): 251–256.

Graham, R.J. and Englund, R.L. (2004). Creating an Environment for Successful Projects, 2nd edn, San Francisco: Jossey-Bass.

Grover, V. (1993). An Empirically Derived Model for the Adoption of Customer-based Inter-organizational Systems, Decision Sciences 24 (3): 603–640.

Hall, M., Holt, R. and Purchase, D. (2003). Project Sponsors under New Public Management: Lessons from the frontline, International Journal of Project Management 21 (7): 495–503.

Hayes, F. (2004). "Chaos is back," Computer World [www document] http://www.computerworld.com/managementtopics/management/project/story/0,10801,97283,00.html (accessed 18th October 2006).

Helm, J. and Remington, K. (2005). Effective Project Sponsorship: An evaluation of the role of the executive sponsor in complex infrastructure projects by senior project managers, Project Management Journal 36 (3): 51–61.

Jarvenpaa, L.S. and Ives, B. (1991). Executive Involvement and Participation in the Management of Information Technology, MIS Quarterly 15 (2): 205–227.

Johnson, J. (1995). Chaos: The dollar drain of IT project failures, Application Development Trends 2 (1): 41–47.

Johnson, J., Boucher, K.D., Connors, K. and Robinson, J. (2001). The Criteria for Success, Software Magazine 21 (1): s3–s11.

Koh, C., Ang, S. and Straub, D.W. (2004). IT Outsourcing Success: A psychological contract perspective, Information Systems Research 15 (4): 356–373.

Levina, N. and Ross, J.W. (2003). From the Vendor's Perspective: Exploring the value proposition in information technology outsourcing, MIS Quarterly 27 (3): 331–364.

Liu, L. and Yetton, P. (2007). The Contingent Effects on Project Performance of Conducting Project Reviews and Deploying Project Management Offices, IEEE Transactions on Engineering Management 54 (4): 789–799.

Love, N.A. and Brant-Love, J. (2000). The Project Sponsor Guide, Newtown Square, PA, USA: Project Management Institute.

Markus, M.L. (2004). Technochange Management: Using IT to drive organizational change, Journal of Information Technology 19 (1): 4–20.

McConnell, S. (1996). Rapid Development, Redmond, Washington: Microsoft Press.

Miranda, S.M. and Kavan, C.B. (2005). Moments of Governance in IS Outsourcing: Conceptualizing effects of contracts on value capture and creation, Journal of Information Technology 20 (3): 152–169.

Nidumolu, S.R. (1996). A Comparison of the Structural Contingency and Risk-based Perspectives on Coordination in Software-development Projects, Journal of Management Information Systems 13 (2): 77–113.

Pich, M.T., Loch, C.H. and De Meyer, A. (2002). On Uncertainty, Ambiguity, and Complexity in Project Management, Management Science 48 (8): 1008–1024.

Pinto, J.K. (2000). Understanding the Role of Politics in Successful Project Management, International Journal of Project Management 18 (2): 85–91.

Podsakoff, P.M., MacKenzie, S.B., Lee, J. and Podsakoff, N.P. (2003). Common Method Biases in Behavioral Research: A critical review of the literature and recommended remedies, Journal of Applied Psychology 88 (5): 879–903.

Poppo, L. and Zenger, T.R. (2002). Do Formal Contracts and Relational Governance Function as Substitutes or Complements? Strategic Management Journal 23 (8): 707–725.

Remenyi, D. and Sherwood-Smith, M. (1998). Business Benefits from Information Systems through an Active Benefits Realization Programme, International Journal of Project Management 16 (2): 81–98.

Ring, P.S. and Van De Ven, A.H. (1994). Development Processes of Cooperative Inter-organizational Relationships, Academy of Management Review 19 (1): 90–118.

Ross, J.W. and Weill, P. (2002). Six Decisions your IT People Shouldn't Make, Harvard Business Review 80 (11): 85–91.

Sabherwal, R. (1999). The Role of Trust in Outsourced IS Development Projects, Communications of the ACM 42 (2): 80–86.

Sabherwal, R. and King, W.R. (1992). Decision Processes for Developing Strategic Applications of Information Systems: A contingency approach, Decision Sciences 23 (4): 917–943.

Sauer, C., Liu, L. and Johnston, K. (2001). Where Project Managers are Kings: How the construction industry's focus on organizing and managing project management at the enterprise level can help the IT industry improve its project performance, Project Management Journal 32 (4): 39–49.

Saunders, C., Gebelt, M. and Hu, Q. (1997). Achieving Success in Information Systems Outsourcing, California Management Review 39 (2): 63–79.

Schmidt, R.C., Lyytinen, R.K., Keil, M. and Cule, P. (2001). Identifying Software Project Risks: An international Delphi study, Journal of Management Information Systems 17 (4): 5–31.

Schwab, D.P. (1999). Research Methods for Organizational Studies, Mahwah, NJ: Lawrence Erlbaum Associates.

Sharma, R. and Yetton, P. (2003). The Contingent Effects of Management Support and Task Interdependence on Successful Information Systems Implementation, MIS Quarterly 27 (4): 533–555.

Shenhar, A.J. (2001). One Size Does Not Fit All Projects: Exploring classical contingency domains, Management Science 47 (3): 394–414.

Shenhar, A.J. and Dvir, D. (2007). Reinventing Project Management, Cambridge, MA: Harvard Business School Press.

Simons, R. (1987). Accounting Control Systems and Business Strategy: An empirical analysis, Accounting, Organization and Society 12 (4): 357–374.

Simons, R. (1990). The Role of Management Control Systems in Creating Competitive Advantage: New perspectives, Accounting, Organizations and Society 15 (1/2): 127–143.

Simons, R. (1991). Strategic Orientation and Top Management Attention to Control Systems, Strategic Management Journal 12 (1): 49–62.

Simons, R. (1994). How Top Managers Use Control Systems as Levers of Strategic Renewal, Strategic Management Journal 15 (3): 169–189.

Simons, R. (1995). Control in an Age of Empowerment, Harvard Business Review 73 (2): 80–88.

Turner, J.R. (1999). The Handbook of Project-based Management, Maidenhead, UK: McGraw-Hill.

Turner, J.R. and Keegan, A. (2001). Mechanisms of Governance in the Project-Based Organization: Roles of the broker and steward, European Management Journal 19 (3): 254–267.

Turner, J.R. and Simister, S.J. (2001). Project Management Contract Management and a Theory of Organization, International Journal of Project Management 19 (8): 457–464.

Volkoff, O., Chan, Y.E. and Newson, E.F.P. (1999). Leading the Development and Implementation of Collaborative Inter-organizational Systems, Information & Management 35 (2): 63–75.

Willcocks, L.P. and Kern, T. (1998). IT Outsourcing as Strategic Partnering: The case of the UK Inland Revenue, European Journal of Information Systems 7 (1): 29–36.

Yetton, P., Martin, A., Sharma, R. and Johnston, K. (2000). A Model of Information Systems Development Project Performance, Information Systems Journal 10 (4): 263–289.

Zaheer, A., McEvily, W. and Perrone, V. (1998). Does Trust Matter? Exploring the Effects of Inter-organizational and Inter-personal Trust on Performance, Organizational Science 9 (2): 141–159.
Acknowledgements
We wish to gratefully acknowledge the contribution by Chris Sauer and Kim Johnston in the design of the questionnaires, and the financial support from the Australian Research Council and the University of Sydney. We also wish to express our gratitude to Sussanne Nottage and Rosemary Alarcon for their assistance in the administration of the questionnaires, and to the many managers in the construction and IT services industries who responded to the survey. Finally, we thank our colleagues Lynne Markus, Peter Reynolds, Peter Seddon, Rajeev Sharma, Joan Spiller and Michael Vitale for their insights and critical comments. As always, the errors are ours.
Appendix
Appendix
See Table A1.
About this article
Cite this article
Liu, L., Yetton, P. Sponsorship and IT vendor management of projects. J Inf Technol 24, 46–54 (2009). https://doi.org/10.1057/jit.2009.2
Keywords
sponsor

sponsorship

project performance