Abstract
We evaluate determinants of community gardens in Philadelphia census tracts by developing a model of community gardening and testing it with negative binomial regression techniques. We find that home vacancy rates, labor force participation rates, poverty rates, and the number of healthy food stores have a positive impact. Theft rates, unemployment rates, the percentage of African Americans and non-citizens, home ownership rates, assault rates, and the existence of parkland all have a negative effect. Population density has an inverse-U effect. Our results are consistent with the argument that community gardening improves food security and social capital in needy neighborhoods.
This is a preview of subscription content, log in to check access.
Access options
Buy single article
Instant access to the full article PDF.
US$ 39.95
Tax calculation will be finalised during checkout.
Subscribe to journal
Immediate online access to all issues from 2019. Subscription will auto renew annually.
US$ 99
Tax calculation will be finalised during checkout.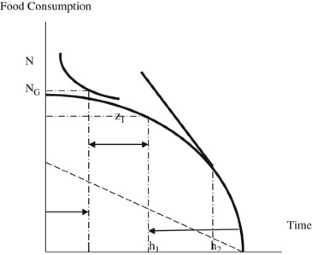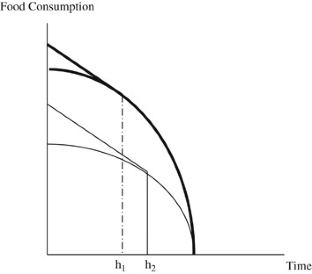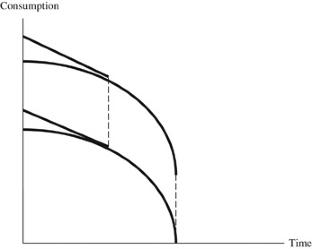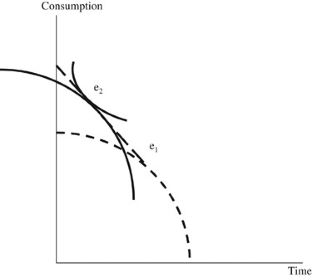 Notes
1.

For simplicity, only Figure 1 shows all the relevant variables. The later figures show only the impact on time spent gardening.

2.

We had initially feared that the crime statistics would be highly correlated, but the correlations were surprisingly low.

3.

We also used a censored estimation truncated at zero. The results were largely the same as those shown here and are available upon request.
References
Blair, Dorothy, Carol C. Giesecke, and Sandra Sherman . 1991. A Dietary, Social and Economic Evaluation of the Philadelphia Urban Gardening Project. Journal of Nutrition Education, 23 (4): 161–167.

Dunham, Ian . 2007. Urban Gardening in Philadelphia. Middle States Geographer, 40: 62–67.

Cartographic Modeling Laboratory. 2013. Philadelphia On-line CrimeBase, http://cml.upenn.edu/crimebase/, accessed 15 October, 2011.

Giang, Tracey, Allison Karpyn, Hannah Burton Laurison, Amy Hillier, and R. Duane Perry . 2008. Closing the Grocery Gap in Underserved Communities: The Creation of the Pennsylvania Fresh Food Financing Initiative. Journal of Public Health Management Practice, 14 (3): 272–279.

Gronau, Reuben . 1980. Home Production — A Forgotten Industry. The Review of Economics and Statistics, 62 (3): 408–416.

Gronau, Reuben . 1977. Leisure, Home Production, and Work — The Theory of the Allocation of Time Revisited. Journal of Political Economy, 85 (61): 1099–1123.

Hanna, Autumn K . 2000. Rethinking Urban Poverty: A Look at Community Gardens. Bulletin of Science, Technology & Society, 20 (3): 207–216.

The Pennsylvania State University. 2013. PASDA: Pennsylvania Spatial Data Access, http://www.pasda.psu.edu/.

Saldivar-Tanaka, Laura, and Marianne E. Krasny . 2004. Culturing Community Development, Neighborhood Open Space, and Civic Agriculture: The Case of Latino Community Gardens in New York City. Agriculture and Human Values, 21 (4): 399–412.

Tranel, Mark, and Larry B. Handlin, Jr. 2006. Metamorphosis: Documenting Change. Journal of Urban Affairs, 28 (2): 151–167.

United States Department of Agriculture. 2011. Economic Research Service. Food CPI and Expenditures: Table 7. n.p., 13 July.

Vitiello, Domenic, and Michael Nairn . 2009. Community Gardening in Philadelphia: 2008 Harvest Report. Rep. Penn Planning and Urban Studies, University of Pennsylvania, November 11.

Voicu, Ioan, and Vicki Been . 2008. The Effect of Community Gardens on Neighboring Property Values. Real Estate Economics, 36 (2): 241–283.

Wachter, Susan M., and Grace Wong . 2008. What is a Tree Worth? Green-City Strategies, Signaling and Housing Prices. Real Estate Economics, 36 (2): 213–239.
Acknowledgements
We thank Eva Marikova Leeds and two anonymous referees for their helpful comments and suggestions. We also thank Michael Narin and Domenic Vitiello for allowing us to use their GIS data on community gardens in Philadelphia and Mahbubur Meenar for allowing us to use the healthy corner store and supermarket GIS data. This research was supported in part by a grant from the Temple University Diamond Scholar Research Program.
About this article
Cite this article
Garrett, A., Leeds, M. The Economics of Community Gardening. Eastern Econ J 41, 200–213 (2015). https://doi.org/10.1057/eej.2014.8
Keywords
community gardens

time allocation

negative binomial
JEL Classifications