Abstract
The Women in Aquaculture project was launched in two districts of central Terai in Nepal jointly by AIT (Thailand) and Institute of Agriculture and Animal Science (Nepal). The project has trained five groups of about 150 women belonging to a traditional ethnic fishing community and supported by fish farming as a means of additional income generation and source of protein supply for the family.
This is a preview of subscription content,
to check access.
Access this article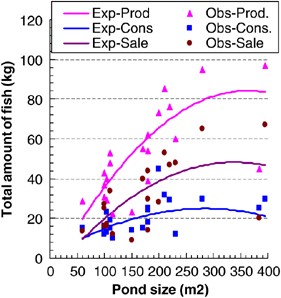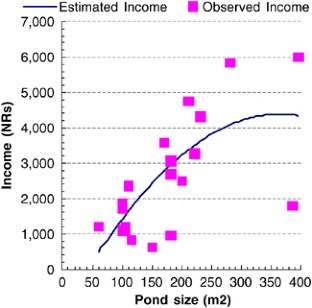 References
Acharya, Meena (2000) Labour Market Development and Poverty with Focus on Opportunities for Women in Nepal, Kathmandu, Nepal: Tank Prasad Acharya Memorial Foundation (TPMF) & Friedrich-Ebert-Stiftung Foundation (FES), Modern Printing Press, 144p.

AIT (1994) Partners in Development: The Promotion of Sustainable Aquaculture, Bangkok, Thailand: AIT Aquaculture, Asian Institute of Technology (AIT), 98p.

Baral, Jeet (1992) 'Fisheries Training Needs and Roles on Aquaculture Development in Nepal', Proceedings in Human Resource Development in Fisheries Research in Nepal.

Bhujel, Ram C. and Madhav K. Shrestha (2007) 'Women in Aquaculture Project in Nepal', Institute of Aquaculture, University of Stirling, Scotland, UK, Aquaculture News 33/January 2007: 26–7.

CBS, Central Bureau of Statistics (2006) Statistical Pocket Book – Nepal, 2006. National Planning Commission, Thapathali, Kathmandu, Nepal: Central Bureau of Statistics.

Edwards, Peter, David C. Little and Harvey Demaine (eds.) (2002) Rural Aquaculture, UK: CABI Publishing.

FAO (2006) State of World Aquaculture, Rome, Italy: FAO.

Gurung, Tek B. (2003) 'Fisheries and Aquaculture Activities in Nepal', Aquaculture in Asia VIII (1): 14–19.

MDD (1996) Agricultural Marketing Information Bulletin (Special Issue – 1996), Harihar Bhavan, Lalitpur, Nepal: His Majesty's Government, Ministry of Agriculture, Marketing Development Division.

Pradhan, Gagan B.N. (Unp.) National Aquaculture Sector Review (Nepal), Kathmandu, Nepal: Directorate of Fisheries Development, Central Fisheries Building.

Rajbanshi, Krishna G. (1995) Aquaculture Extension and Service Review: Nepal, FAO Fisheries Circular no. 896, Rome, Italy: FAO.

Sharma, Khem R. and Ping-Sun Leung (1998) 'Technical Efficiency of Carp Production in Nepal: An application of stochastic frontier production function approach', Aquaculture Economics & Management 2 (3): 1–12.

Shrestha, Jiwan (1994) 'Fishes, Fishing Implements and Methods of Nepal', Lashkar, Gwalior, India: Smt. M.D. Gupta.

UNICEF Data (1996–2005). http://www.unicef.org/infobycountry/nepal_nepal_statistics.html.

Yadav, Chaudhary N.R. and Ram C. Bhujel (1998) 'Water Resources of Nepal and its Utilization for Aquaculture', Paper presented in Fifth Asian Fisheries Forum, 11–14 November 1998, Chiang Mai, Thailand.
Additional information
Examines traditional ethnic fishing community and food security in Nepal
About this article
Cite this article
Bhujel, R., Shrestha, M., Pant, J. et al. Ethnic Women in Aquaculture in Nepal. Development 51, 259–264 (2008). https://doi.org/10.1057/dev.2008.11
Published:

Issue Date:

DOI: https://doi.org/10.1057/dev.2008.11
Keywords