Abstract
Long-term brand value depends on how well a firm understands and recognises the potential of a brand, as well as how well a firm capitalises on that brand potential in the marketplace. Realising this potential, in turn, depends on maximising long-term brand persistence and growth. Brand persistence comes from current customers maintaining their spending on the brand; brand growth results from current customers increasing their spending and from new customers being attracted to the brand in the future. Based on this conceptualisation, guidelines are offered and future research directions suggested.
Access options
Buy single article
Instant access to the full article PDF.
US$ 39.95
Tax calculation will be finalised during checkout.
Subscribe to journal
Immediate online access to all issues from 2019. Subscription will auto renew annually.
US$ 399
Tax calculation will be finalised during checkout.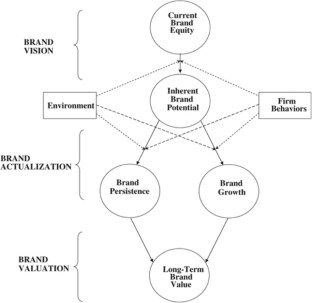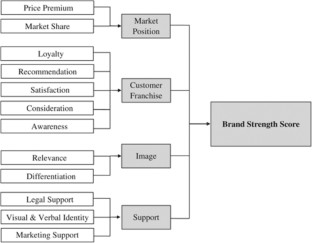 References
Ailawadi, K.L., Lehmann, D.R. and Neslin, S.A. (2003) Revenue premium as an outcome measure of brand equity. Journal of Marketing 67 (October): 1–17.

Srivastava, R.K. and Shocker, A.D. (1991) Brand Equity: A Perspective on its Meaning and Measurement. Cambridge, MA: Marketing Science Institute. MSI Working Paper 91-124.

Raggio, R. and Leone, R.P. (2007) The theoretical separation of brand equity and brand value: Managerial implications for strategic planning. Journal of Brand Management 14(5): 380–395.

Badhir, S.C., Bharadwaj, S.G. and Srivastava, R.K. (2008) Financial value of brands in mergers and acquisitions: Is value in the eye of the beholder? Journal of Marketing 72 (November): 49–64.

Epstein, M. and Westbrook, R.A. (2000) Linking actions to profits in strategic decision making. MIT Sloan Management Review 42 (Spring): 39–49.

Keller, K.L. and Lehamnn, D. (2003) How do brands create value? Marketing Management 12(3): 26–31.

Srivastava, R.K., Shervani, T.A. and Fahey, L. (1998) Market-based assets and shareholder value. Journal of Marketing 62 (February): 2–18.

Rust, R.T., Ambler, T., Carpenter, G.S., Kumar, V. and Srivastava, R.K. (2004) Measuring marketing productivity: Current knowledge and future directions. Journal of Marketing 68 (October): 76–89.

Aaker, D.A. (1991) Managing Brand Equity. New York: Free Press.

Aaker, D.A. (1996) Building Strong Brands. New York: Free Press.

Aaker, D.A. and Joachimsthaler, E. (2000) Brand Leadership. New York: Free Press.

Kapferer, J.N. (2005) The New Strategic Brand Management. London: Kogan-Page.

Keller, K.L. (2008) Strategic Brand Management: Building, Measuring, and Managing Brand Equity, 3rd edn. Upper Saddle River, NJ: Prentice-Hall.

Keller, K.L. and Lehmann, D. (2006) Brands and branding: Research findings and future priorities. Marketing Science 25 (November–December): 740–759.

Keller, K.L. and Aaker, D.A. (1992) The effects of sequential introduction of brand extensions. Journal of Marketing Research 29 (February): 35–50.

Gerzema, J. and Lebar, E. (2008) The Brand Bubble. San Francisco, CA: Jossey-Bass.

Cripps, J.D. (1994) Heuristics and biases in timing the replacement of durable products. Journal of Consumer Research 21 (September): 304–318.

Lindemann, J. (2003) Brand valuation. Pool 24(Autumn), http://www.poolonline.com/archive/issue24/iss24fea2.html.

Völckner, F. and Sattler, H. (2006) Drivers of brand extension success. Journal of Marketing 70 (April): 18–34.
About this article
Cite this article
Keller, K., Lehmann, D. Assessing long-term brand potential. J Brand Manag 17, 6–17 (2009). https://doi.org/10.1057/bm.2009.11
Received:

Revised:

Published:

Issue Date:
Keywords
brand potential

brand equity

brand value

brand vision

brand actualisation

brand growth