Abstract
Although the definition of a 'luxury' brand is open for debate, the natural evolution of luxury, with luxury brands first being adopted by the affluent and wealthy before inevitably being translated and reinterpreted down to mass markets, raises new challenges for marketing strategists. Luxury brands need to stay in front of luxury consumers, through the discovery of new and different ways to give expression to their desires. This paper discusses the fundamental difference between communication and connection, and identifies a means of assuring the greatest long-term success for luxury marketers by connecting with the luxury consumer using brand-related experiences.
Access options
Buy single article
Instant access to the full article PDF.
USD 39.95
Price excludes VAT (USA)
Tax calculation will be finalised during checkout.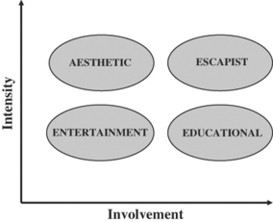 References
Vickers, S. J. and Renand, F. (2003) The marketing of luxury goods: An exploratory study – three conceptual dimensions. The Marketing Review 3 (4): 459–478.

Phau, I. and Prendergast, G. (2001) Consuming luxury brands: The relevance of the 'rarity principle'. Journal of Brand Management 8 (2): 122–137.

Silverstein, M. and Fiske, N. (2003) Trading Up: The New American Luxury. New York: Penguin Group.

Yeoman, I. and McMahon-Beattie, U. (2006) Luxury markets and premium pricing. Journal of Revenue & Pricing Management 4: 319–328.

Atwal, G. and Khan, S. (2008) Luxury marketing in India: 'Because I'm worth it'. Admap, February: 36–38.

Vigneron, F. and Johnson, L. W. (2004) Measuring perceptions of brand luxury. Brand Management 11 (6): 484–506.

Dubois, B. and Duquesne, P. (1993) The market for luxury goods: Income versus culture. European Journal of Marketing 27 (1): 35–45.

Reeves, S. (2007) Grown to love. Jaguar Enthusiast, August: 50.

Atwal, G. and Williams, A. (2007) Experiencing luxury. Admap, March: 30–32.

Unity Marketing (2006) Unity marketing's luxury report 2006. Retrieved 5 August 2007 from http://www.unitymarketingonline.com/reports2/luxury/pdf/LuxRep2006Intro.pdf.

Dumoulin, D. (2007) What is today's definition of luxury? Admap, March: 27–30.

Bauman, Z. (1992) Intimations of Postmodernity. London: Routledge.

Williams, A. (2006) Tourism and hospitality marketing; fantasy, feeling and fun. International Journal of Contemporary Hospitality Management 18 (6): 482–495.

Berthon, P. and Katsikeas, C. (1998) Essai: Weaving postmodernism. Internet Research: Electronic Networking Applications and Policy 8 (2): 149–155.

Holt, D. B. (2002) Why do brands cause trouble? A dialectical theory of consumer culture and branding. Journal of Consumer Research 29: 70–90.

Atwal, G. and Williams, A. (2008) Marketing in postmodern India: Bvglari meets bollywood. Indian Journal of Marketing 38 (1): 3–7.

Miller, G. and Real, N. (1998) Postmodernity and Popular Culture. In: A.A. Berger (ed.) The Post-Modern Presence. London: Sage.

Schmitt, B. H. (1999) Experiential marketing. Journal of Marketing Management 15: 53–67.

Cova, B. (1996) The postmodern explained to managers: Implications for marketing. Business Horizons, November/December: 15–23.

Tsai, S. (2005) Impact of personal orientation on luxury-brand purchase value. International Journal of Market Research 47 (4): 427–452.

Pine, B. J. and Gilmore, J. H. (1998) Welcome to the experience economy. Harvard Business Review, July/August: 97–105.

Pine, B. J. and Gilmore, J. H. (1999) The Experience Economy. Boston, MA: Harvard Business School Press.

Holbrook, M. B. and Hirschman, E. C. (1982) The experiential aspects of consumption: Consumer fantasies, feelings and fun. Journal of Consumer Research 9: 132–140.

Petkus, E. (2002) Enhancing the application of experiential marketing in the arts. International Journal of Non-profit and Voluntary Sector Marketing 9 (1): 49–56.

Miller, D. (1997) Could Shopping Ever Really Matter? In: P. Falk and C. Campbell (eds.) The Shopping Experience. London: Sage.

Smith, S. (2003) Brand Experience. In: The Economist (eds.) Brands and Branding. London: Profile.

Hogan, S., Almquist, E. and Simon, E. G. (2004) Building a brand on the touchpoints that count. Mercer Management Journal, Retrieved 2 August 2007 from lippincottmercer.com/pdfs/a_buildingbrand/pdf.

Davis, S. (2005) Building a Brand-Driven Organization. In: A.M. Tybout and T. Calkins (eds.) Kellogg on Branding. Hoboken New Jersey: John Wiley & Sons Inc.

BMW. (2007) Mission and vision. The BMW experience for every sense. Retrieved 2 September 2007 from www.bmw-welt.com/en/html/index.html.

Pedraza, M. (2007) Internet habits of the wealthy. Admap, March: 24–26.

Okonkwo, U. (2007) Luxury Fashion Branding. Basingstoke: Palgrave MacMillan.

Kearney, A. T. (2002) Creating a high-impact digital customer experience: An A.T. Kearney white paper. Retrieved 8 June 2002, from http://www.atkearney.com/pdf/eng/WP_Digital_Customer.pdf.

Constantinides, E. (2004) Influencing the online consumer's behaviour: The Web experience. Internet Research 14 (2): 111–126.

Firat, A. F. and Schultz, C. J. (1997) From segmentation to fragmentation: Markets and marketing strategy in the postmodern era. European Journal of Marketing 31 (3/4): 183–207.
Additional information
1worked for Saatchi & Saatchi, Young & Rubicam and Publicis, and is Assistant Professor of Marketing at Rennes School of Business, France.
About this article
Cite this article
Atwal, G., Williams, A. Luxury brand marketing – The experience is everything!. J Brand Manag 16, 338–346 (2009). https://doi.org/10.1057/bm.2008.48
Received:

Revised:

Published:

Issue Date:

DOI: https://doi.org/10.1057/bm.2008.48
Keywords