Abstract
If meanings are so contested and changeable, how can individuals reach a collective agreement about what makes some cultural objects meaningful over time and across space? And how can social scientists construe robust interpretations of cultural objects whose meanings are shifting and malleable? These questions are pertinent to literary classics, whose meanings relentlessly change, and yet people living in different countries and historical periods collectively agree about their significance. This article argues that a literary work can become a classic when it transcends its original context of production and its contents are progressively appropriated by actors and organizations that had no share in their production. Using the case of One Hundred Years of Solitude, this article, first, studies 10 ways in which that novel transcended its original context and, second, documents the appropriation of some of its contents in 56 countries between 1967 and 2013. To contribute to more robust interpretations of meaningful cultural objects with shifting meanings, this article offers four patterns (lived experience, universalization, artistic commensuration and entrenched criticism) involved in the collective fabrication of the value of One Hundred Years of Solitude as a literary classic.
Access options
Buy single article
Instant access to the full article PDF.
US$ 39.95
Tax calculation will be finalised during checkout.
Subscribe to journal
Immediate online access to all issues from 2019. Subscription will auto renew annually.
US$ 79
Tax calculation will be finalised during checkout.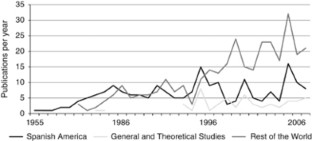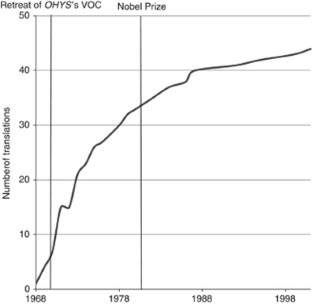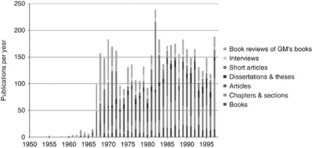 Notes
1.

Although the argument is made on the basis of a single case, the analysis will also refer to literary counterfactuals, namely, literary works contemporary to the case study that have not attained classic status.

2.

OHYS is chosen for two reasons: (1) it facilitates the study of how a literary work can become a classic without considering a complex variable: tradition. Accounting for tradition is necessary for French, Russian and other major literatures, since readers and organizations would judge a new literary work by positioning it in relation to a well-known tradition. In the case of OHYS, by the time of its publication, Latin American literature did not exist as a unified tradition (rather there were national traditions; Mexican, Argentine, and so on) and thus, at first, transnational audiences could not valuate OHYS in relation to a specific literary tradition. And (2) OHYS was not produced in a dominant literary center (for example, London or Paris), but rather in the periphery. Thus, the case of OHYS permits us to understand how a literary work attains its value as a 'classic' after its emergence in a non-hegemonic context of production.

3.

By organizational I mean the ensemble of forces, resources and conventions involved in the production of a cultural object. By disembeddedness I mean the progressive autonomy of a cultural object from the conventions, actors and organizations involved in its creation. Thus, in this article, I am not concerned with embeddedness understood as a component of economic relations (Granovetter, 1985; Evans, 1995) or disembeddedness as the separation of time and space (Giddens, 1990).

4.

A literary work's disembedding from its VOC could also be seen from a different angle, namely, as an instance of the work's progressive embeddedness in foreign contexts or non-VOCs. The study of appropriation seeks to account for that type of embeddedness.

5.

OHYS's VOC includes the Boom novel movement, the genre of magical realism, the publisher, contemporary literary magazines and newspapers, the early networks of peer writers, critics and scholars, the literary agent and the author (Santana-Acuña, 2014).

6.

Researchers in literary studies acknowledge that the classic is related to canonicity but 'is not entirely reducible to it' (Mukherjee, 2010, p. 1028). In sociology, sacralization (DiMaggio, 1992) and consecration (Bourdieu, 1992) are earlier efforts seeking to free cultural objects from the rigidity of canonization analysis. Yet both overtheorize the organizational embeddedness of cultural objects.

7.

The literary canon is a group of works that historically specific organizations and/or actors consider and promote as chief examples of the available literature falling under certain – and sometimes overlapping – parameters (for example, nation, language, culture, professions and historical period, among others) (cf. Guillory, 1993, p. 6; Bloom, 1994, p. 15).

8.

In music the distinction between canon and repertory yields similar results (Kerman, 1984).

9.

Cf. Eyal (2013). Although we use a similar spatial concept, there is an important analytical difference. Since Bourdieu treats fields as separate spheres, Eyal argues that the space between fields is a thick boundary zone. An argument he makes to challenge Bourdieu's notion of field autonomy and to show, building on Latour, that the boundaries between fields are porous. In my case, drawing inspiration from Godart and White (2010), I argue that national fields are embedded in a larger socio-cultural formation that renders possible the transnational circulation of artworks and their transformation in the process of moving from one national field to another.

10.

For instance, in the American and Chinese contexts, new actors and organizations that had no share in the production of OHYS have related it to other locally produced artworks (for example, Faulkner's novels of the American south or the Chinese classic Dream of the Red Chamber) as well as to new circulating artworks (for example, the reception of Roberto Bolaño's work in the United States and the literary genealogy of Mo Yan's novels; the 2012 Chinese Nobel laureate who acknowledged García Márquez's influence on his work).

11.

Presenting the world republic of letters as a world literary field centered in Paris, Casanova (1999) argues that Latin American writers (including García Márquez) only became successful internationally after coming to Paris. Santana (2000) demonstrates that their coming to Spain was far more decisive. Contra Casanova, others favor the existence of multiple centers (Janssen et al, 2008) and the critical intervention of actors and organizations beyond the publishing industry (Mukherjee, 2010).

12.

13.

They differ from Bennett's historical universal (2005), which he uses to amend the lack of diachronicity in field theory.

14.

Change of conditional universals is not generational but epochal – the redefinition of the parameters structuring an entire valuation system, what in return affects how people perceive art. This assertion is indebted to Baxandall's period eye (1972), although his ocular approach says nothing about parameters applicable to literature.

15.

Such continuity is not exclusive to literature. In music and painting the exaltation of certain artists and artworks as classics popularized in the late eighteenth century (Haskell, 1980; Weber, 1986; Dowd et al, 2002). The notion of classic as an artwork of 'universal value' was formulated then (Tompkins, 1985).

16.

This inventory is not comprehensive. Here it aims to emphasize a plurality of historically situated processes, representations and practices that (1) can underlie the classicization of a literary work and (2) are also beyond or not entirely under the control of the VOC that produced the literary work. The inventory is the result of several rounds of adjustments between the preliminary theoretical hypothesis, key works on the history of the modern novel and the emergence of the domain of literature, and the findings related to OHYS.

17.

This literary secularization of human experience includes, from the eighteenth century onwards in the West, (1) the retreat of mystery and mystical narratives (for example, Bunyan's The Pilgrim's Progress, Teresa of Ávila's Interior Castle), (2) the shift from stereotypes (for example, the red fox in Le Roman de Renard) to characters (for example, Emma Bovary), and (3) the retrospective secularization of providential forces that played a key role in pre-literature classics (for example, Homer's Odyssey, Sophocles' Oedipus the King, Dante's Divine Comedy).

18.

Since its introduction in the early nineteenth century, the term 'literature' retains an impressive semantic stability (Williams, 1983). 'Fine arts' and 'classical music' became popular terms in the same period (Weber, 1986; Heinich, 1990). The three channeled an epochal change in understanding art (see footnote 15).

19.

The development of literature is linked to that of the novel – a technology of the self, which is capable of generating secular space-time (Pavel, 2003).

20.

Not to be confused with contextualism. By context here I mean context of use by actors.

21.

The icon represents a similar kind of 'symbolic condensation' (Alexander, 2010, p. 11). Whereas the analysis of icons seeks to capture how meaning manifests through materiality, the indexical analysis offered here pays attention to the material and non-material structures of meaningfulness.

22.

The linkage between indexicals and meaning remains under debate in linguistics (Giorgi, 2010).

23.

As of November 2013, Lamming has authored nine books, of which – according to the national library catalogues of France, Spain and Germany - only two, one and two have been translated into each language, respectively.

24.

25.

Since I treated literary indexicals as abductive inferences made by different actors participating in the domain of literature, then, following Peirce (1965, §2.776 and §7.218), induction seemed the most reliable method to test the validity of abductive reasoning.

26.

Austria, Canada, China, France, Germany, Italy, Japan, Spain, United Kingdom and United States, plus Amazon en español.

27.

28.

29.

Henceforth I will refer to the three levels of conditional universals in parentheses.

30.

Boom became the most widely used term to refer to the Latin American literary movement that flourished transnationally in the 1960s (Donoso, 1972).

31.

In addition, the different temporality of each disembedding serves to underscore that the divide between the pre-classicization and the classicization stages cannot be strictly delimited, and that the connection between both is not necessarily linear. Rather, both stages overlap for a limited amount of time. In the case of OHYS, this overlap was evident from the 1970s to the mid-1980s, when OHYS's VOC was facing progressive pulls for disembeddedness from the 10 arenas analyzed in this section.

32.

Clear aesthetic similarities with OHYS are found in Los Sangurimas (1933), a novella by Ecuadorian writer José de la Cuadra (1903–1941). Like OHYS, the novella uses modernist narrative techniques and narrates the decline of a family living in a recondite and magic region separated from civilization. Counterfactually, had Los Sangurimas (still widely unknown in Latin America) been published after the mid-1950s and become a contemporary of Carpentier's The Lost Steps (1953) or Rulfo's Pedro Páramo (1955), it would be considered a classic work of magic realism (Carrión de Fierro, 1993).

33.

Launched in Paris in 1966 and with up to a 6000 print run, Mundo nuevo aggressively promoted Latin American literature in and outside the region (Santana, 2000).

34.

As in OHYS, the Spanish writer Juan Benet created in Return to Región (1967) a fictional, Faulknerian space called 'Región'. The novel reads as a story about the survival of archaic structures and popular beliefs in a context of increasing modernization. Counterfactually, it could be argued that, despite clear structural similarities, since Return to Región was not a Latin American Boom novel, it did not benefit from the same commodification disembedding as OHYS did.

35.

As OHYS, the novel Friday, or, The Other Island (1967) by French writer Michel Tournier became an immediate success, winning the prestigious Grand Prix du roman of the French Academy. It also obtained high visibility for it was marketed as an original narrative, different from the experimentalism of nouveau roman works. Despite its vernacular success, Friday, unlike OHYS, circulated little outside France. In 1967, the international literary industry and mass readers demanded not French but Latin American literature. In a declining and saturated market for nouveau roman works, post-nouveau roman novels like Friday failed to undergo spatial disembedding.

36.

Yet the non-artistic organizations disembedding cannot by itself guarantee that a literary work will be collectively imagined as a classic. For instance, in his list of Western canonical works, Bloom (1994) includes Paradiso (1967) by Cuban writer Lezama Lima. Paradiso, like OHYS, became highly visible upon its publication and continues to attract the attention of world-leading scholars like Bloom. Such non-artistic organizations disembedding has secured its value as a canonical literary work, but not as a classic (cf. Corse and Griffin, 1997; Corse and Westervelt, 2002).

37.

Such accusations have also been made against Carpentier's The Kingdom of this World (1949). But this novella did not undergo ideological disembedding; it is merely presented as a forerunner of OHYS's magical realism.

38.

Contemporary sources (Piazza, 1968) suggest that, at the time, the rising Latin American star in international literary circles was not García Márquez but José Donoso (Martin, 2009).

39.

As the analysis shows, these four patterns can overlap in particular book elements.

40.

Some readers might find puzzling that in this section I placed expert criticism alongside lay criticism. This analytical strategy seeks to support the findings of recent studies (Baumann, 2001; Bromberg and Fine, 2002; Allen and Lincoln, 2004; Bennett et al, 2009), which minimize the influence experts (especially, critics and other gatekeepers) can have in shaping the long-lasting value of a cultural object. Furthermore, placing together both kinds of criticism invites readers to consider a more horizontal, interdependent relationship between the two.

41.

Others, however, oppose universalization and claim that Macondo is just 'a tiny, fictional Colombian town' as pointed out by a Canadian editor (See Online Appendix A, Table 1, Macondo, 1980), English writer Angela Carter (ibid, 1982) and German scholar Kutzinski (ibid, 1985).

42.

Macondo also serves as inspiration for peer writers. For instance, literary characters such as 'Macon Dead III' in Toni Morrison's Song of Solomon (ibid, 1977).

43.

A more predictable ramification is his adscription to different schools of thought. For Argentine writer Maturo, García Márquez is a Neo-Platonist (See Online Appendix A, Table 2, Author, 1977), for Cuban writer Benítez (hinting to postmodernism), he 'manipulates the Western literary discourse' (ibid, 1987) and, for South African writer and Nobel laureate Coetzee, he is a psychological realist (ibid, 2006).

44.

Authorial criticism has also taken the form of attacks on the book; see below.

45.

Like the disembedded 'macondiano', the adjective 'Marquezian' has entered into language (ibid, 1999) and is spreading (Martin, 2009).

46.

Similarly, a Colombian journalist and an Amazon Germany reader agree that it is 'unforgettable' (See Online Appendix A, Table 4, Opening, 2001 and 2002) (see also ibid, 1990, 2000, 2008 and 2010).

47.

The selected German text was the opening of Kafka's Metamorphosis and the French text was a fragment from The Little Prince.

48.

Other supernatural events indexed by transnational audiences are the priest's levitations (ch. 5), the death of José Arcadio, patriarch of the Buendía family (ch. 7), and the four-year, non-stop rainfall on Macondo (ch. 16).

49.

Unlike this neighbor, US critic John Leonard wrote 'I believe [in] Remedios the Beauty, plucked up by the wind and flown to God' (see Online Appendix A, Table 6, Remedios, 1970) (see also ibid, 1999).

50.

In July 2012, international media amply reported the end of his writing career due to dementia.
References
Alexander, J. (1988) The centrality of the classics. In: A. Giddens and J. Turner (eds.) Social Theory Today. Palo Alto, CA: Stanford University Press, pp. 11–57.

Alexander, J. (2010) Iconic consciousness: The material feeling of meaning. Thesis Eleven 103 (1): 10–25.

Alexander, J., Jacobs, R. and Smith, P. (eds.) (2012) Introduction: Cultural sociology today. In: The Oxford Handbook of Cultural Sociology. New York: Oxford University Press, pp. 3–22.

Allen, M. and Lincoln, A. (2004) Critical discourse and the cultural consecration of American films. Social Forces 82 (3): 871–894.

Bange, P. (1986) Towards a pragmatic analysis of narratives in literature. Poetics 15 (1–2): 73–87.

Bar-Hillel, Y. (1954) Indexical expressions. Mind 63 (251): 359–379.

Barcia, P. (2007) Cien años de soledad en la novela hispanoamericana. In: Real Academia Española (ed.) Cien años de soledad. Madrid and Mexico City: Real Academia Española, pp. 477–494.

Bartmanski, D. (2012) How to become an iconic social thinker: The intellectual pursuits of Malinowski and Foucault. European Journal of Social Theory 15 (4): 427–453.

Baumann, S. (2001) Intellectualization and art world development: Film in the United States. American Sociological Review 66 (3): 404–426.

Baumann, S. (2007) A general theory of artistic legitimation: How art worlds are like social movements. Poetics 35 (1): 47–65.

Baxandall, M. (1972) Painting and Experience in Fifteenth Century Italy: A Primer in the Social History of Pictorial Style. Oxford, UK: Clarendon Press.

Becker, H. (1982) Art Worlds. Berkeley, CA: University of California Press.

Becker, H., Faulkner, R. and Kirshenblatt-Gimblett, B. (2006) Art from Start to Finish: Jazz, Painting, Writing, and Other Improvisations. Chicago, IL: University of Chicago Press.

Benedetti, M. (1969) 9 asedios a García Márquez. Santiago de Chile, Chile: Editorial Universitaria.

Bennett, T. (2005) The historical universal: The role of cultural value in the historical sociology of Pierre Bourdieu. British Journal of Sociology 56 (1): 141–164.

Bennett, T., Savage, M., Bortolaia Silva, E., Warde, A., Gayo-Cal, M. and Wright, D. (2009) Culture, Class, Distinction. London and New York: Routledge.

Berkers, P. (2009) Ethnic boundaries in national literary histories: Classification of ethnic minority fiction authors in American, Dutch and German anthologies and literary history books, 1978–2006. Poetics 37 (5–6): 419–438.

Bevers, T. (2005) Cultural education and the canon: A comparative analysis of the content of secondary school exams for music and art in England, France, Germany, and the Netherlands, 1990–2004. Poetics 33 (5–6): 388–416.

Biernacki, R. (2012) Reinventing Evidence in Social Inquiry: Decoding Facts and Variables. New York: Palgrave Macmillan.

Bloom, H. (1994) The Western Canon: The Books and School of the Ages. New York: Harcourt Brace.

Born, G. (2010) The social and the aesthetic: For a post-Bourdieuian theory of cultural production. Cultural Sociology 4 (2): 171–208.

Bourdieu, P. (1990) Les conditions sociales de la circulation internationale des idées. Cahiers d'histoire des littératures romanes 14 (1–2): 1–10.

Bourdieu, P. (1992) Les règles de l'art: genèse et structure du champ littéraire. Paris: Seuil.

Bromberg, M. and Fine, G. (2002) Resurrecting the red: Pete Seeger and the purification of difficult reputations. Social Forces 80 (4): 1135–1155.

Carrión de Fierro, F. (1993) José de la Cuadra, precursor del realismo mágico hispanoamericano. Quito, Ecuador: Pontificia Universidad Católica del Ecuador.

Casanova, P. (1999) La république mondiale des lettres. Paris: Seuil.

Chartier, R. (1996) Culture écrite et société: l'ordre des livres, XIVe-XVIIIe siècle. Paris: Albin Michel.

Collins, R. (1981) On the microfoundations of macrosociology. American Journal of Sociology 86 (5): 984–1014.

Collins, R. and Guillén, M. (2012) Mutual halo effects in cultural production: The case of modernist architecture. Theory and Society 41 (6): 527–556.

Corse, S. (1997) Nationalism and Literature: The Politics of Culture in Canada and the United States. Cambridge, MA and New York: Cambridge University Press.

Corse, S. and Griffin, M. (1997) Cultural valorization and African American literary history: Reconstructing the canon. Sociological Forum 12 (2): 173–203.

Corse, S. and Westervelt, S. (2002) Gender and literary valorization: The awakening of a canonical novel. Sociological Perspectives 45 (2): 139–161.

DeNora, T. (1995) Beethoven and the Construction of Genius: Musical Politics in Vienna, 1792–1803. Berkeley, CA: University of California Press.

DeNora, T. (2000) Music in Everyday Life. Cambridge, MA and New York: Cambridge University Press.

DeNora, T. (2006) Music as agency in Beethoven's Vienna. In: R. Eyerman and L. McCormick (eds.) Myth, Meaning, and Performance: Toward a New Cultural Sociology of the Arts. Boulder, CO: Paradigm Publishers, pp. 103–119.

DeVault, M. (1990) Novel readings: The social organization of interpretation. American Journal of Sociology 95 (4): 887–921.

DiMaggio, P. (1992) Cultural boundaries and structural change: The extension of the high culture model to theater, opera, and dance, 1900–1940. In: M. Lamont and M. Fournier (eds.) Cultivating Differences. Chicago, IL: University of Chicago Press, pp. 21–57.

Domínguez Rubio, F. (2012) The material production of the Spiral Jetty: A study of culture in the making. Cultural Sociology 6 (2): 143–161.

Donoso, J. (1972) Historia personal del Boom. Barcelona, Spain: Anagrama.

Dowd, T., Liddle, K., Lupo, K. and Borden, A. (2002) Organizing the musical canon: The repertoires of major US symphony orchestras, 1842–1969. Poetics 30 (1–2): 35–61.

Eco, U. (1984) Semiotics and the Philosophy of Language. Bloomington, IN: Indiana University Press.

Escarpit, R. (1986) Sociologie de la littérature. Paris: Presses Universitaires de France.

Espeland, W. and Stevens, M. (2003) Commensuration as a social process. Annual Review of Sociology 24: 313–343.

Evans, P. (1995) Embedded Autonomy: States and Industrial Transformation. Princeton, NJ: Princeton University Press.

Eyal, G. (2013) Spaces between fields. In: P. Gorski (ed.) Bourdieu and Historical Analysis. Durham, NC: Duke University Press, pp. 158–181.

Fau, M. (1980) Gabriel García Márquez: An Annotated Bibliography, 1947–1979. Westport, CT: Greenwood Press.

Fau, M. and González, N. (1986) Bibliographic Guide to Gabriel García Márquez, 1979–1985. New York: Greenwood Press.

Ferrer, C. (2012) Magic realism: The trajectory of a concept. In: M. Baptista Nunes, G.C. Peng, J. Roth, H. Weghorn and P. Isaías (eds.) Internet Applications and Research: Proceedings of the IADIS Multi Conference on Computer Science and Information Systems; 17–23 July, Lisbon, Portugal. Lisbon: IADIS, pp. 45–52.

Fine, G. (1996) Reputational entrepreneurs and the memory of incompetence: Melting supporters, partisan warriors, and images of President Harding. American Journal of Sociology 101 (5): 1159–1193.

Fontdevila, J. (2010) Indexes, power, and netdoms: A multidimensional model of language in social action. Poetics 38 (6): 587–609.

Foucault, M. (1980) L'archéologie du savoir. Paris: Gallimard.

Fuente, E. (2007) The 'new sociology of art': Putting art back into social science approaches to the arts. Cultural Sociology 1 (3): 409–425.

Fuguet, A. and Gómez, S. (1996) McOndo. Barcelona, Spain: Grijalbo Mondadori.

García Márquez, E. (2001) Tras las claves de Melquíades: Historia de Cien años de soledad. Bogotá, Colombia: Norma.

García Márquez, G. and Vargas Llosa, M. (1968) La novela en América latina: diálogo. Lima, Peru: Universidad Nacional de Ingeniería.

Garfinkel, H. (1967) Studies in Ethnomethodology. Englewood Cliffs, NJ: Prentice-Hall.

Garfinkel, H. (2002) Ethnomethodology's Program: Working out Durkeim's Aphorism. Lanham, MD: Rowman & Littlefield Publishers.

Gell, A. (1998) Art and Agency: An Anthropological Theory. Oxford and New York: Clarendon Press.

Giddens, A. (1990) The Consequences of Modernity. Cambridge, UK: Polity.

Giorgi, A. (2010) About the Speaker: Towards a Syntax of Indexicality. Oxford and New York: Oxford University Press.

Godart, F. and White, H. (2010) Switchings under uncertainty: The coming and becoming of meanings. Poetics 38 (6): 567–586.

González, N. (1994) Bibliographic Guide to Gabriel Garcia Márquez, 1986–1992. Westport, CT: Greenwood Press.

González, N. (2003) Bibliographic Guide to Gabriel Garcia Márquez, 1992–2002. Westport, CT: Praeger.

González, N. (s.d.) Bibliographic guide to Gabriel García Márquez, 2002-on, http://media.library.uiuc.edu/projects/ggm/, accessed 4 February 2013.

Granovetter, M. (1985) Economic action and social structure: The problem of embeddedness. American Journal of Sociology 91 (3): 481–510.

Griswold, W. (1986) Renaissance Revivals: City Comedy and Revenge Tragedy in the London Theatre, 1576–1980. Chicago, IL: University of Chicago Press.

Griswold, W. (1987) The fabrication of meaning: Literary interpretation in the United States, Great Britain, and the West Indies. American Journal of Sociology 92 (5): 1077–1117.

Griswold, W. (1993) Recent moves in the sociology of literature. Annual Review of Sociology 19: 455–467.

Guillory, J. (1993) Cultural Capital: The Problem of Literary Canon Formation. Chicago, IL and London: University of Chicago Press.

Halász, L., Short, M. and Varga, A. (2002) A cross-cultural study of fictional and non-fictional text understanding. Poetics 30 (3): 195–219.

Hart, S. and Ouyang, W. (eds.) (2005) A Companion to Magical Realism. Woodbridge and Rochester: Tamesis.

Haskell, F. (1980) Rediscoveries in Art: Some Aspects of Taste, Fashion, and Collecting in England and France. Ithaca, NY: Cornell University Press.

Heilbron, J. (1999) Towards a sociology of translation. European Journal of Social Theory 2 (4): 429–444.

Heilbron, J. and Sapiro, G. (2002) La traduction littéraire, un objet sociologique. Actes de la recherche en sciences sociales 144: 3–5.

Heinich, N. (1990) De l'apparition de l''artiste' a l'invention des 'beaux-arts'. Revue d'histoire moderne et contemporaine 37 (1): 3–35.

Heinich, N. (1991) La gloire de Van Gogh: essai d'anthropologie de l'admiration. Paris: Minuit.

Hennion, A. (1993) La Passion musicale: une sociologie de la médiation. Paris: Edition Métailié.

Hirsch, P. (1972) Processing fads and fashions: An organization-set analysis of cultural industry systems. American Journal of Sociology 77 (4): 639–659.

Iser, W. (1974) The Implied Reader: Patterns of Communication in Prose Fiction from Bunyan to Beckett. Baltimore, MD: Johns Hopkins University Press.

Janssen, S., Kuipers, G. and Verboord, M. (2008) Cultural globalization and arts journalism: The international orientation of arts and culture coverage in Dutch, French, German, and US newspapers, 1955–2005. American Sociological Review 73 (5): 719–740.

Johnson, D. (1996) The rise of Gabriel Garcia Marquez and Toni Morrison. In: D. Lynch and W. Warner (eds.) Cultural Institutions of the Novel. Durham, NC: Duke University Press, pp. 129–156.

Kerman, J. (1984) A few canonic variations. In: R. Von Hallberg (ed.) Canons. Chicago, IL: University of Chicago Press, pp. 177–195.

Lamont, M. (1987) How to become a dominant French philosopher: The case of Jacques Derrida. American Journal of Sociology 93 (3): 584–622.

Lamont, M. (1992) Money, Morals, and Manners: The Culture of the French and American Upper-Middle Class. Chicago, IL: University of Chicago Press.

Lamont, M. (2009) How Professors Think: Inside the Curious World of Academic Judgment. Cambridge, MA: Harvard University Press.

Lamont, M. (2012) Toward a comparative sociology of evaluative and valuation practices. Annual Review of Sociology 38: 201–221.

Lang, G. and Lang, K. (2001) Etched in Memory: The Building and Survival of Artistic Reputation. Urbana, IL: University of Illinois Press.

Lauter, P. (1991) Canons and Contexts. New York: Oxford University Press.

Levine, L. (1984) William Shakespeare and the American people: A study in cultural transformation. The American Historical Review 89 (1): 34–66.

Liebes, T. and Katz, E. (1990) The Export of Meaning: Cross-Cultural Readings of Dallas. New York: Oxford University Press.

Martin, G. (2009) Gabriel García Márquez: A Life. New York: Alfred Knopf.

Mukherjee, A. (2010) 'What is a classic?': International literary criticism and the classic question. PMLA 125 (4): 1026–1042.

Pavel, T. (2003) La pensée du roman. Paris: Gallimard.

Piazza, L. (1968) La mafia. Mexico: J. Mortiz.

Peirce, C. (1965) Collected Papers. Cambridge, MA: Harvard University Press.

Peterson, K. (2003) Discourse and display: The modern eye, entrepreneurship, and the cultural transformation of the patchwork quilt. Sociological Perspectives 46 (4): 461–490.

Peterson, R. (1997) Creating Country Music: Fabricating Authenticity. Chicago, IL: University of Chicago Press.

Popa, I. (2010) Traduire sous contraintes: littérature et communisme, 1947–1989. Paris: CNRS.

Rama, A. and Vargas Llosa, M. (1974) García Márquez y la problemática de la novela. Buenos Aires, Argentina: Corregidor-Marcha.

Reed, I. (2011) Interpretation and Social Knowledge: On the Use of Theory in the Human Sciences. Chicago, IL: University of Chicago Press.

Reed, I. and Alexander, J. (eds.) (2009) Meaning and Method: The Cultural Approach to Sociology. Boulder, CO: Paradigm Publishers.

Rodden, J. (2002) George Orwell: The Politics of Literary Reputation. New Brunswick, NJ: Transaction Publishers.

Rodríguez Monegal, E. (1972) El boom de la novela latinoamericana. Caracas, Venezuela: Tiempo Nuevo.

Rouncefield, M. and Tolmie, P. (2011) Ethnomethodology at Work. Farnham and Burlington, VT: Ashgate.

Santana, M. (2000) Foreigners in the Homeland: The Spanish American New Novel in Spain, 1962–1974. Lewisburg, London and Cranbury: Bucknell University Press and Associated University Presses.

Santana-Acuña, A. (2014) The Emergence of Novelty in Literature: The Case of One Hundred Years of Solitude. Cambridge, MA: Department of Sociology, Harvard University, Manuscript under review.

Santoro, M. (2002) What is a 'cantautore?' Distinction and authorship in Italian (popular) music. Poetics 30 (1): 111–132.

Santoro, M. (2010) Constructing an artistic field as a political project: Lessons from La Scala. Poetics 38 (6): 534–554.

Schmidt, S. (1991) Literary systems as self-organizing systems. In: E. Ibsch, D. Schram and G. Steen (eds.) Empirical Studies of Literature. Amsterdam, the Netherlands and Atlanta, GA: Rodopi, pp. 413–424.

Schwartz, L. (1988) Creating Faulkner's Reputation: The Politics of Modern Literary Criticism. Knoxville, TN: University of Tennessee Press.

Sewell, W. (2005) Logics of History: Social Theory and Social Transformation. Chicago, IL: University of Chicago Press.

Shaw, D. (2010) The critical reception of García Márquez. In: P. Swanson (ed.). The Cambridge Companion to Gabriel García Márquez. New York: Cambridge University Press, pp. 25–40.

Shively, J. (1992) Cowboys and Indians: Perceptions of western films among American Indians and Anglos. American Sociological Review 57 (6): 725–734.

Silverstein, M. (1976) Shifters, linguistic categories, and cultural description. In: K. Basso and H. Selby (eds.) Meaning in Anthropology. Albuquerque, NM: University of New Mexico Press, pp. 11–55.

Silverstein, M. (2003) Indexical order and the dialectics of sociolinguistic life. Language & Communication 23 (3–4): 193–229.

Siskind, M. (2012) Magical realism. In: A. Quayson (ed.) The Cambridge History of Postcolonial Literature. vol. 2. Cambridge, MA and New York: Cambridge University Press, pp. 833–868.

Smith, B. (1983) Contingencies of value. Critical Inquiry 10 (1): 1–35.

Tompkins, J. (1985) Sensational Designs: The Cultural Work of American Fiction, 1790–1860. New York: Oxford University Press.

Valdés, M. and Valdés, M. (1990) Approaches to Teaching García Márquez's One Hundred Years of Solitude. New York: Modern Language Association of America.

van Rees, C.J. (1983) How a literacy work becomes a masterpiece: On the threefold selection practised by literary criticism. Poetics 12 (4–5): 397–417.

van Venrooij, A. and Schmutz, V. (2010) The evaluation of popular music in the United States, Germany and the Netherlands: A comparison of the use of high art and popular aesthetic criteria. Cultural Sociology 4 (3): 395–421.

Vargas Llosa, M. (1971) García Márquez: historia de un deicidio. La Paz, Bolivia: Difusión Ltda.

Verboord, M. and van Rees, K. (2009) Literary education curriculum and institutional contexts: Textbook content and teachers' textbook usage in Dutch literary education, 1968–2000. Poetics 37 (1): 74–97.

Weber, W. (1986) The rise of classical repertoire in nineteenth-century orchestral concerts. In: J. Peyser (ed.) The Orchestra: Origins and Transformations. New York: Scribner, pp. 361–386.

White, C. and White, H. (1993 [1965]) Canvases and Careers: Institutional Change in the French Painting World. Chicago, IL: University of Chicago Press.

Williams, R.H. (1983) Keywords: A Vocabulary of Culture and Society. New York: Oxford University Press.

Williams, R.L. (2010) An eco-critical reading of One Hundred Years of Solitude. In: P. Swanson The Cambridge Companion to Gabriel García Márquez. New York: Cambridge University Press, pp. 64–77.

Witkin, R. (1997) Constructing a sociology for an icon of aesthetic modernity: Olympia revisited. Sociological Theory 15 (2): 101–125.

Zamora, L. and Faris, W. (eds.) (1995) Magical Realism: Theory, History, Community. Durham, NC: Duke University Press.

Zeng, L. (2009) Chinese interpretation of One Hundred Years of Solitude (in Chinese). Journal of Southwest University (Social Sciences Edition) 35 (2): 166–169.
Acknowledgements
I am indebted to Mario Santana, Filiz Garip, Mariano Siskind and especially Michèle Lamont for their advice on this article. Earlier versions benefited from helpful comments of anonymous reviewers and participants at the Harvard Cultural Analysis Workshop, the Evaluation Practices in Art Worlds workshop at the Wissenschaftszentrum Berlin für Sozialforschung, the Center for Cultural Sociology Conference at Yale University, the Eighteenth International Conference of Europeanists-Council for European Studies (Barcelona) and the Sociology Seminar Series at the University of Edinburgh. For excellent comments on the latter version I thank Bart Bonikowski, Thomas Medvetz, Christopher Muller and Catherine Turco. Hsin-Chao Wu, Huan Jin and Wenping Xue provided assistance with Chinese data, Dong-Kyun Im with Korean and Shiori Yamada with Japanese. Finally I thank Jean-Marie Le Clézio, Orhan Pamuk and the late Carlos Fuentes, who kindly shared with me their views on how a literary work becomes a classic.
Additional information
Correction
The file for Appendix B has been converted to a PDF file, no changes have been made to the content.
Online Appendixes A and B for this article can be found on the American Journal of Cultural Sociology website (http://www.palgrave-journals.com/ajcs/v2/n1/index.html)
Electronic supplementary material
About this article
Cite this article
Santana-Acuña, A. How a literary work becomes a classic: The case of One Hundred Years of Solitude. Am J Cult Sociol 2, 97–149 (2014). https://doi.org/10.1057/ajcs.2013.16
Keywords
classics

literature

transcendence

appropriation

meaningfulness