Abstract
Purpose
To evaluate risk factors associated with oblique take-off (OT) following lateral lumbar interbody fusion (LLIF) for adult spinal deformity.
Methods
Thirty-nine consecutive patients (mean age 67.9 years) with scoliosis of the lumbar curve (> 30°) were evaluated. Multilevel LLIF, followed by open thoraco-pelvic posterior corrective fusion after 1 week, was performed. We defined OT as a distance of > 25 mm between the C7 plumb line and the central sacral vertical line and examined risk factors by dividing the patients into the OT and non-OT groups.
Results
OT occurred in 11 patients (28%), all showing a tilt to the convex side. The correction rate of the lumbar curve was approximately 70% range for both groups, which indicated good correction. Preoperative radiographs showed a high L1-central sacral vertical line in the standing position; high L5 tilt in the supine position; high L3, L4, and L5 tilts to the convex side in the supine-bending position; and a high L4 vertebral wedge on the convex side in OT cases. Multiple logistic regression analysis showed that an L4 tilt to the concave side in the bending position was the most effective predictor of OT (odds ratio = 1.104, P = 0.047). For a cutoff value of 16°, the sensitivity and specificity were 73% and 61%, respectively, according to the receiver operating characteristic curve analysis (area under the curve = 0.73).
Conclusion
OT occurred in 28% of adult scoliosis patients following LLIF. An L4 tilt > 16° to the concave side in the bending position was the most valuable risk factor.
Level of evidence
IV.
Access options
Buy single article
Instant access to the full article PDF.
USD 39.95
Price excludes VAT (USA)
Tax calculation will be finalised during checkout.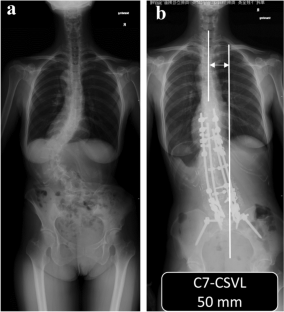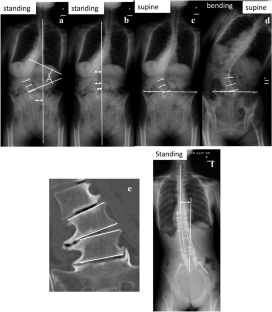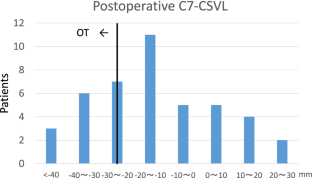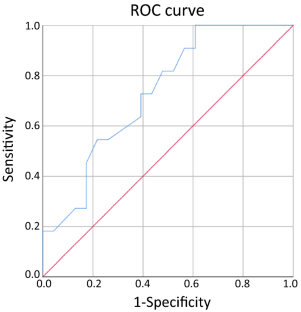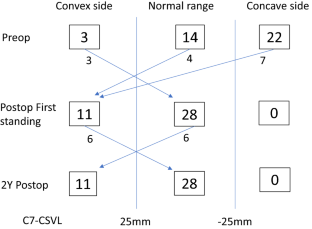 Availability of data and material
The datasets analyzed during the current study are available from the corresponding author on reasonable request.
Acknowledgements
The authors express their appreciation for the help provided by Daisuke Togawa, Sho Kobayashi, Tatsuya Yasuda, and Hiroki Ushirozako regarding case collections or manuscript discussions. The authors also thank Editage for English language editing.
Funding
No funding was received for this work.
Ethics declarations
Conflict of interest
Dr. Yamato and Dr. Oe work for a donation-funded laboratory called the Division of Geriatric Musculoskeletal Health. Donations to this laboratory were received from Medtronic Sofamor Danek, Inc., Japan Medical Dynamic Marketing, Inc., and Meitoku Medical Institution Jyuzen Memorial Hospital. The other authors declare no conflicts of interest.
Ethics approval
Institutional review board approval was obtained from Hamamatsu University School of Medicine.
Consent to participate
Written informed consent was obtained from the patients.
Consent for publication
Patients provided signed informed consent regarding the publication of their data and photographs.
Additional information
Publisher's Note
Springer Nature remains neutral with regard to jurisdictional claims in published maps and institutional affiliations.
About this article
Cite this article
Nakai, K., Yamato, Y., Hasegawa, T. et al. Risk factors for coronal oblique take-off following adult spinal deformity surgery using lateral lumbar interbody fusion and open posterior corrective fusion. Spine Deform 10, 647–656 (2022). https://doi.org/10.1007/s43390-021-00438-9
Received:

Accepted:

Published:

Issue Date:

DOI: https://doi.org/10.1007/s43390-021-00438-9
Keywords