This is a preview of subscription content, log in to check access.
Access options
Buy single article
Instant access to the full article PDF.
US$ 39.95
Price includes VAT for USA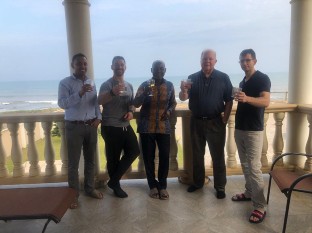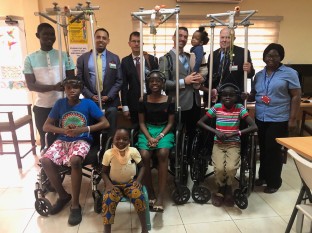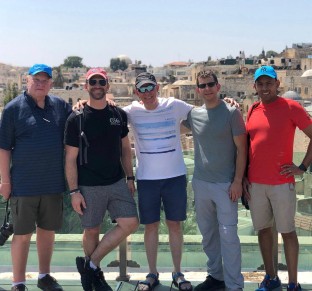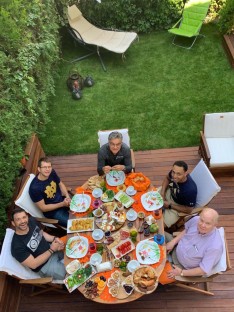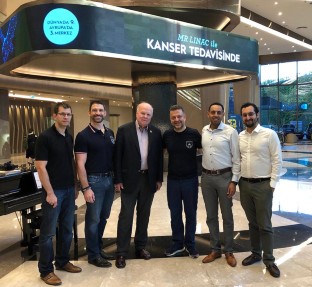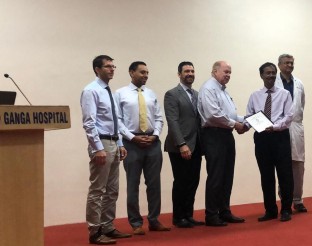 References
1.

Karikari IO, Pang H, Yankey KP, Duah HO, Akoto H, Hodes R, Boachie-Adjei O (2019) A novel radiographic classification of severe spinal curvatures exceeding 100°: the Omega (Ω), gamma (γ) and alpha (α) deformities. Eur Spine J 28(6):1265–1276

2.

Blecher R, Heinemann-Yerushalmi L, Assaraf E, Konstantin N, Chapman JR, Cope TC, Bewick GS, Banks RW, Zelzer E (2018) New functions for the proprioceptive system in skeletal biology. Philos Trans R Soc Lond B Biol Sci. 373(1759):20170327

3.

Blecher R, Krief S, Galili T, Biton IE, Stern T, Assaraf E, Levanon D, Appel E, Anekstein Y, Agar G, Groner Y, Zelzer E (2017) The proprioceptive system masterminds spinal alignment: insight into the mechanism of scoliosis. Dev Cell 42(4):388–399

4.

Bekmez S, Ozhan M, Olgun ZD, Suzer A, Ayvaz M, Demirkiran HG, Karaagaoglu E, Yazici M (2018) Pedicle subtraction osteotomy versus multiple posterior column osteotomies in severe and rigid neuromuscular scoliosis. Spine (Phila Pa 1976) 43(15):E905–E910

5.

Kocyigit IA, Olgun ZD, Demirkiran HG, Ayvaz M, Yazici M (2017) Graduation protocol after growing-rod treatment: removal of implants without new instrumentation is not a realistic approach. J Bone Jt Surg Am 99(18):1554–1564

6.

Yuksel S, Ayhan S, Nabiyev V, Domingo-Sabat M, Vila-Casademunt A, Obeid I, Perez-Grueso FS, Acaroglu E (2019) Minimum clinically important difference of the health-related quality of life scales in adult spinal deformity calculated by latent class analysis: is it appropriate to use the same values for surgical and nonsurgical patients? Spine J 19(1):71–78

7.

Bekmez S, Demirkiran HG, Yilmaz G, Akel I, Atilla P, Muftuoglu SF, Yazici M, Alanay A (2016) Convex hemiepiphysiodesis: posterior/anterior in situ versus posterior-only with pedicle screw instrumentation: an experimental simulation in immature pigs. J Pediatr Orthop 36(8):847–852

8.

Demirkiran G, Yilgor C, Ayvaz M, Kosemehmetoglu K, Daglioglu K, Yazici M (2014) Effects of the fusionless instrumentation on the disks and facet joints of the unfused segments: a pig model. J Pediatr Orthop 34(2):185–193

9.

Yilgor C, Demirkiran HG, Aritan S, Kosemehmetoglu K, Daglioglu K, Isikhan SY, Yazici M (2013) Fusionless instrumentation in growing spine and adjacent segment problems: an experimental study in immature pigs. Spine (Phila Pa 1976) 38(25):2156–2164

10.

Olgun ZD, Demirkiran G, Ayvaz M, Karadeniz E, Yazici M (2012) The effect of pedicle screw insertion at a young age on pedicle and canal development. Spine (Phila Pa 1976) 37(20):1778–1784

11.

Yilmaz G, Huri G, Demirkran G, Dağloğlu K, Ozkan C, Alanay A, Acaroglu E, Yazici M (2010) The effect of posterior distraction on vertebral growth in immature pigs: an experimental simulation of growing rod technique. Spine (Phila Pa 1976) 35(7):730–733

12.

Yilmaz G, Demirkiran G, Ozkan C, Daglioglu K, Pekmezci M, Alanay A, Yazici M (2009) The effect of dilation of immature pedicles on pullout strength of the screws: part 2: in vivo study. Spine (Phila Pa 1976) 34(22):2378–2383

13.

Pekmezci M, Yilmaz G, Daglioglu K, Gulsen M, Alanay A, Acaroglu E, Yazici M (2009) The effect of anterior spinal fusion on spinal canal development in an immature porcine model. Spine (Phila Pa 1976) 34(15):E501–E506

14.

Yazici M, Pekmezci M, Cil A, Alanay A, Acaroglu E, Oner FC (2006) The effect of pedicle expansion on pedicle morphology and biomechanical stability in the immature porcine spine. Spine (Phila Pa 1976) 31(22):E826–E829

15.

Cil A, Yazici M, Daglioglu K, Aydingoz U, Alanay A, Acaroglu RE, Gulsen M, Surat A (2005) The effect of pedicle screw placement with or without application of compression across the neurocentral cartilage on the morphology of the spinal canal and pedicle in immature pigs. Spine (Phila Pa 1976) 30(11):1287–1293

16.

Ayvaz M, Akalan N, Yazici M, Alanay A, Acaroglu RE (2009) Is it necessary to operate all split cord malformations before corrective surgery for patients with congenital spinal deformities? Spine (Phila Pa 1976) 34(22):2413–2418

17.

Yilgor C, Sogunmez N, Boissiere L, Yavuz Y, Obeid I, Kleinstück F, Pérez-Grueso FJS, Acaroglu E, Haddad S, Mannion AF, Pellise F, Alanay A (2017) Global alignment and proportion (GAP) score: development and validation of a new method of analyzing spinopelvic alignment to predict mechanical complications after adult spinal deformity surgery. J Bone Jt Surg Am 99(19):1661–1672

18.

Sanders JO, Khoury JG, Kishan S, Browne RH, Mooney JF 3rd, Arnold KD, McConnell SJ, Bauman JA, Finegold DN (2008) Predicting scoliosis progression from skeletal maturity: a simplified classification during adolescence. J Bone Jt Surg Am 90(3):540–553

19.

Rajasekaran S, Rajoli SR, Aiyer SN, Kanna R, Shetty AP (2018) A classification for kyphosis based on column deficiency, curve magnitude, and osteotomy requirement. J Bone Jt Surg Am 100(13):1147–1156

20.

Rajasekaran S, Tangavel C, Soundararajan DCR, Nayagam SM, Matchado MS, Raveendran M, Shetty AP, Kanna RM, Dharmalingam K (2019) Inflammaging determines health and disease in lumbar discs-evidence from differing proteomic signatures of healthy, aging, and degenerating discs. Spine J. 20:48–59

21.

Rajasekaran S, Tangavel C, Aiyer SN, Nayagam SM, Raveendran M, Demonte NL, Subbaiah P, Kanna R, Shetty AP, Dharmalingam K (2017) ISSLS PRIZE IN CLINICAL SCIENCE 2017: is infection the possible initiator of disc disease? An insight from proteomic analysis. Eur Spine J 26(5):1384–1400

22.

Rajasekaran S, Kanna RM, Reddy RR, Natesan S, Raveendran M, Cheung KM, Chan D, Kao PY, Yee A, Shetty AP (2016) How reliable are the reported genetic associations in disc degeneration?: The influence of phenotypes, age, population size, and inclusion sequence in 809 patients. Spine (Phila Pa) 41(21):1649–1660
Acknowledgements
We would like to offer our undying gratitude to everyone who made this trip possible. We thank the SRS for offering this incredible opportunity and to Lauren Kritter for tolerating all our nagging e-mails. We especially would like to thank our hosts: Dr. Oheneba Boachie-Adjei, Dr. Dror Ovadia, Dr. Muharram Yazici, Dr. Ahmet Alanay and Dr. Shanmuganathan Rajaskaran, for their hospitality. We also would like to send our appreciation to their families for allowing us to impose on their lives. Lastly, we would like to thank our own families and colleagues who understood what this opportunity meant to us all and tolerated our month long absence.
Funding
No funding sources were utilized for completion of this manuscript.
Additional information
Publisher's Note
Springer Nature remains neutral with regard to jurisdictional claims in published maps and institutional affiliations.
About this article
Cite this article
Caridi, J.M., Mesfin, A., Mundis, G.M. et al. A fellowship of firsts: report of the 2019 SRS traveling fellowship . Spine Deform (2020). https://doi.org/10.1007/s43390-020-00062-z