Zusammenfassung
Primär maligne Knochentumoren sind äußerst selten, treten aber, in Abhängigkeit der genauen Entität, gehäuft in anatomischer Nähe zum Kniegelenk auf. Aufgrund ihrer Seltenheit, der vielfältigen Subentitäten und der interdisziplinären Behandlung sollen Betroffene an ein muskuloskelettales Tumorzentrum überwiesen werden. Grundlage für eine erfolgreiche Therapie ist das frühzeitige Erkennen suspekter Raumforderungen im klinischen Alltag. Dies erfordert neben einer gründlichen Anamnese die sorgfältige körperliche Untersuchung sowie ein grundlegendes Verständnis radiologischer und histologischer Verfahren und chirurgischer Prinzipien. Die Festlegung des individuellen Behandlungskonzepts im Rahmen einer interdisziplinären Tumorkonferenz gilt als etablierter Standard. Mit dem Osteo-, dem Chondro- und dem Ewing-Sarkom werden 3 wichtige Entitäten vorgestellt, zudem wird über den aktuellen Stand von Diagnostik und Therapie primär maligner Knochentumoren am Knie berichtet.
Abstract
Primary malignant bone tumors are extremely rare diseases which, however, depending on the exact entity, regularly occur around the knee joint. Due to their rare occurrence, the diverse subentities and the interdisciplinary treatment, affected patients should be referred to a musculoskeletal tumor center. The basis for successful treatment is the early recognition of suspicious lesions in daily clinical routine. In addition to a thorough medical history, this requires careful physical examination and a basic understanding of radiological and histological procedures and surgical principles. The determination of the individual treatment concept in an interdisciplinary tumor conference is considered an established standard. This article provides an overview of the current status of diagnosis and treatment of primary malignant bone tumors of the knee joint and presents three important entities: osteosarcoma, chondrosarcoma, and Ewing's sarcoma.
Access options
Buy single article
Instant access to the full article PDF.
USD 39.95
Price includes VAT (USA)
Tax calculation will be finalised during checkout.



Literatur
1.

Grimer RJ, Briggs TW (2010) Earlier diagnosis of bone and soft-tissue tumours. J Bone Joint Surg Br 92(11):1489–1492

2.

Rechl H, Kirchhoff CM, Wortler K et al (2011) Diagnostik von malignen knochen- und weichteiltumoren. Orthopade 40:931–941

3.

Campanacci M (2013) Bone and soft tissue tumors: clinical features, imaging, pathology and treatment. Springer, Berlin

4.

Gebhardt MC, Ready JE, Mankin HJ (1990) Tumors about the knee in children. Clin Orthop Relat Res 255:86–110

5.

Eisenhart-Rothe R von, Salzmann M et al (2011) Primär maligne knochentumoren. Orthopade 40:1121–1142

6.

Messerschmitt PJ, Garcia RM, Abdul-Karim FW, Greenfield EM, Getty PJ (2009) Osteosarcoma. J Am Acad Orthop Surg 17(8):515–527

7.

Krych A, Odland A, Rose P, Dahm D, Levy B, Wenger D, Stuart M, Sim F (2014) Oncologic conditions that simulate common sports injuries. J Am Acad Orthop Surg 22(4):223–234

8.

Tunn P‑UDH (2007) Gutartige tumoren und tumorähnliche läsionen des knochens. Arthritis Rheum 27:129–140

9.

Lodwick GS, Wilson AJ, Farrell C, Virtama P, Dittrich F (1980) Determining growth rates of focal lesions of bone from radiographs. Radiology 134(3):577–583

10.

Iarc Who classifiaction of tumours editorial board. soft tissue and bone tumours. Lyon, france. https://publications.Iarc.Fr/588. Zugegriffen: 2020 (who classifi cation of tumours series, 5th ed, vol. 3)

11.

Pohlig F, Kirchhoff C, Lenze U, Schauwecker J, Burgkart R, Rechl H, Eisenhart-Rothe R von (2012) Percutaneous core needle biopsy versus open biopsy in diagnostics of bone and soft tissue sarcoma: a retrospective study. Eur J Med Res. https://doi.org/10.1186/2047-783X-17-29

12.

Ayerza MA, Farfalli GL, Aponte-Tinao L, Muscolo DL (2010) Does increased rate of limb-sparing surgery affect survival in osteosarcoma? Clin Orthop Relat Res 468(11):2854–2859

13.

Capanna R, Campanacci M (1993) A new technique for reconstructions of large metadiaphyseal bone defects. Orthop Traumatol 2:159–177

14.

Baumgart R, Lenze U (2009) Expandable endoprostheses in malignant bone tumors in children: Indications and limitations. Recent Results Cancer Res 179:59–73

15.

Henderson ER, O'Connor MI, Ruggieri P, Windhager R, Funovics PT, Gibbons CL, Guo W, Hornicek FJ, Temple HT, Letson GD (2014) Classification of failure of limb salvage after reconstructive surgery for bone tumours : A modified system including biological and expandable reconstructions. Bone Joint J 96-B(11):1436–1440

16.

Lenze U (2018) Diagnostik und therapie primärer knochentumoren. Orthop Unfallchir 13:403–422

17.

Dorfman HD, Czerniak B (1995) Bone cancers. Cancer 75(1 Suppl):203–210

18.

Enneking WF, Spanier SS, Goodman MA (1980) A system for the surgical staging of musculoskeletal sarcoma. Clin Orthop Relat Res 153:106–120

19.

Hansen MF, Nellissery MJ, Bhatia P (1999) Common mechanisms of osteosarcoma and paget's disease. J Bone Miner Res 14(Suppl 2):39–44

20.

Wick MR, Siegal GP, Unni KK, McLeod RA, Greditzer HG 3rd (1981) Sarcomas of bone complicating osteitis deformans (paget's disease): fifty years' experience. Am J Surg Pathol 5(1):47–59

21.

Hameed M, Mandelker D (2018) Tumor syndromes predisposing to osteosarcoma. Adv Anat Pathol 25(4):217–222

22.

Ottaviani G, Jaffe N (2009) The epidemiology of osteosarcoma. Cancer Treat Res 152:3–13

23.

Kindblom L (2009) Bone tumors: epidemiology, classification, pathology. Imaging of bone tumors and tumor-like lesions techniques and applications. Springer, Berlin, Heidelberg, New York

24.

Streitbürger A et al (2018) Chondroide knochentumoren. Diagnostik und therapiealgorithmen. Orthopäd Unfallchir Prax 7:89–97

25.

Voskuil R, Evenski AJ, Montgomery C, Emory CL (2019) Malignant bone tumors of the knee: How to identify and treat. J Knee Surg 32(4):305–314

26.

Freyschmidt J et al (2010) Knochentumoren mit kiefertumoren: Klinik, radiologie, pathologie. Springer, Berlin, Heidelberg, New York

27.

enze U, Angelini A, Pohlig F, Knebel C, Trovarelli G, Berizzi A, Mavrogenis AF, Theisen J, v Eisenhart-Rothe R, Ruggieri P (2020) Chondrosarcoma of the chest wall: a review of 53 cases from two institutions. Anticancer Res 40(3):1519–1526

28.

Streitburger A, Ahrens H, Balke M, Buerger H, Winkelmann W, Gosheger G, Hardes J (2009) Grade i chondrosarcoma of bone: the munster experience. J Cancer Res Clin Oncol 135(4):543–550

29.

Chen X et al (2017) Is intralesional resection suitable for central grade 1 chondrosarcoma: a systematic review and updated meta-analysis. Eur J Surg Oncol 43:1718–1726

30.

de Camargo OP, Baptista AM, Atanasio MJ, Waisberg DR (2010) Chondrosarcoma of bone: Lessons from 46 operated cases in a single institution. Clin Orthop Relat Res 468(11):2969–2975

31.

Donati D, Colangeli S, Colangeli M, Di Bella C, Bertoni F (2010) Surgical treatment of grade i central chondrosarcoma. Clin Orthop Relat Res 468(2):581–589

32.

Mavrogenis AF, Gambarotti M, Angelini A, Palmerini E, Staals EL, Ruggieri P, Papagelopoulos PJ (2012) Chondrosarcomas revisited. Orthopedics 35(3):e379–e390

33.

Xu J, Li D, Xie L, Tang S, Guo W (2015) Mesenchymal chondrosarcoma of bone and soft tissue: a systematic review of 107 patients in the past 20 years. PLoS ONE 10(4):e122216

34.

Grimer RJ, Gosheger G, Taminiau A, Biau D, Matejovsky Z, Kollender Y, San-Julian M, Gherlinzoni F, Ferrari C (2007) Dedifferentiated chondrosarcoma: Prognostic factors and outcome from a european group. Eur J Cancer 43(14):2060–2065

35.

Kawaguchi S, Sun T, Lin PP, Deavers M, Harun N, Lewis VO (2014) Does ifosfamide therapy improve survival of patients with dedifferentiated chondrosarcoma? Clin Orthop Relat Res 472(3):983–989

36.

Esiashvili N, Goodman M, Marcus RB Jr. (2008) Changes in incidence and survival of ewing sarcoma patients over the past 3 decades: Surveillance epidemiology and end results data. J Pediatr Hematol Oncol 30(6):425–430

37.

Cotterill SJ, Ahrens S, Paulussen M, Jurgens HF, Voute PA, Gadner H, Craft AW (2000) Prognostic factors in ewing's tumor of bone: Analysis of 975 patients from the european intergroup cooperative ewing's sarcoma study group. J Clin Oncol 18(17):3108–3114

38.

Heare T, Hensley MA, Dell'Orfano S (2009) Bone tumors: Osteosarcoma and ewing's sarcoma. Curr Opin Pediatr 21(3):365–372

39.

Maheshwari AV, Cheng EY (2010) Ewing sarcoma family of tumors. J Am Acad Orthop Surg 18(2):94–107

40.

Misaghi A, Goldin A, Awad M, Kulidjian AA (2018) Osteosarcoma: A comprehensive review. SICOT J. https://doi.org/10.1051/sicotj/2017028

41.

DuBois SG, Krailo MD, Gebhardt MC, Donaldson SS, Marcus KJ, Dormans J, Shamberger RC, Sailer S, Nicholas RW, Healey JH, Tarbell NJ, Randall RL, Devidas M, Meyer JS, Granowetter L, Womer RB, Bernstein M, Marina N, Grier HE (2015) Comparative evaluation of local control strategies in localized ewing sarcoma of bone: A report from the children's oncology group. Cancer 121(3):467–475

42.

Schuck A, Ahrens S, Paulussen M, Kuhlen M, Konemann S, Rube C, Winkelmann W, Kotz R, Dunst J, Willich N, Jurgens H (2003) Local therapy in localized ewing tumors: Results of 1058 patients treated in the cess 81, cess 86, and eicess 92 trials. Int J Radiat Oncol Biol Phys 55(1):168–177

43.

DGHO (2014) Ewing sarkom. DGHO Deutsche Gesellschaft für Hämatologie und Medizinische Onkologie eV,,

44.

Roberts SS, Chou AJ, Cheung NK (2015) Immunotherapy of childhood sarcomas. Front Oncol. https://doi.org/10.3389/fonc.2015.00181
Ethics declarations
Interessenkonflikt
Gemäß den Richtlinien des Springer Medizin Verlags werden Autoren und Wissenschaftliche Leitung im Rahmen der Manuskripterstellung und Manuskriptfreigabe aufgefordert, eine vollständige Erklärung zu ihren finanziellen und nichtfinanziellen Interessen abzugeben.
Autoren
C. Scheele: A. Finanzielle Interessen: C. Scheele gibt an, dass kein finanzieller Interessenkonflikt besteht. – B. Nichtfinanzielle Interessen: Assistenzarzt, Klinik für Orthopädie und Sportorthopädie, Klinikum rechts der Isar, München. U. Lenze: A. Finanzielle Interessen: U. Lenze gibt an, dass kein finanzieller Interessenkonflikt besteht. – B. Nichtfinanzielle Interessen: Oberarzt, Klinik für Orthopädie und Sportorthopädie, Klinikum rechts der Isar, München. R. von Eisenhart-Rothe: A. Finanzielle Interessen: R. von Eisenhart-Rothe gibt an, dass kein finanzieller Interessenkonflikt besteht. – B. Nichtfinanzielle Interessen: Direktor, Klinik für Orthopädie und Sportorthopädie, Klinikum rechts der Isar | Mitgliedschaften: Deutsche Gesellschaft für Endoprothetik (AE [Arbeitsgemeinschaft Endoprothetik], Präsidium), DKG (Vizepräsident, DKG: Deutsche Kniegesellschaft), DHG (Deutsche Hüftgesellschaft) (Präsident), Herausgeber Der Orthopäde.
Wissenschaftliche Leitung
Die vollständige Erklärung zum Interessenkonflikt der Wissenschaftlichen Leitung finden Sie am Kurs der zertifizierten Fortbildung auf www.springermedizin.de/cme.
Der Verlag
erklärt, dass für die Publikation dieser CME-Fortbildung keine Sponsorengelder an den Verlag fließen.
Für diesen Beitrag wurden von den Autoren keine Studien an Menschen oder Tieren durchgeführt. Für die aufgeführten Studien gelten die jeweils dort angegebenen ethischen Richtlinien.
Additional information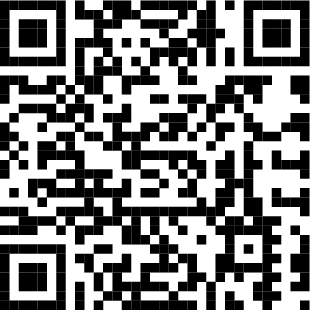 QR-Code scannen & Beitrag online lesen
Wissenschaftliche Leitung
Andrea Achtnich, München
Mirco Herbort, München
Wolf Petersen, Berlin
CME-Fragebogen
CME-Fragebogen
Welche Eigenschaft charakterisiert primäre Knochentumoren?
Primär maligne Knochentumoren kommen gehäuft in den ersten 3 Lebensdekaden vor und zeigen eine typische Alters- und Geschlechtsverteilung.
Primär maligne Knochentumoren kommen beim weiblichen Patienten ca. doppelt so häufig vor wie bei männlichen Patienten.
Primär maligne Knochentumoren kommen nur bei Patienten jenseits des 40. Lebensjahres vor.
Im Vergleich zu primär malignen Knochentumoren sind benigne Knochentumoren außerordentlich seltene Entitäten.
Primäre und sekundäre Knochentumoren entwickeln sich de novo aus Knochen- bzw. Knorpelzellen.
Wodurch ist das Staging maligner Knochentumoren gekennzeichnet?
Die meisten primär malignen Knochensarkome metastasieren lymphogen und hämatogen.
Anhand der lokalen Tumorausdehnung kann das Metastasierungsrisiko am genauesten prognostiziert werden.
Das Tumorstaging muss zwingend vor der Entnahme der Biopsie abgeschlossen werden.
Im Rahmen des lokalen Staging erfolgt die dezidierte Untersuchung eines Organs (z. B. Lunge oder Leber) auf das Vorliegen von Fernmetastasen.
Sog. "skip lesions" treten u. a. beim Osteosarkom auf und liegen im gleichen Knochen wie der Primarius (z. B. Femur oder Tibia).
Welche diagnostische Abfolge ist bei Verdacht auf einen primär malignen Knochentumor am besten geeignet (CT: Computertomographie, MRT: Magnetresonanztomographie, PET: Positronenemissionstomographie)?
Biopsie, Röntgen, MRT, Anamnese, Inspektion
Anamnese, Röntgen, MRT, Inspektion, Resektion
Anamnese, Inspektion, Laboruntersuchung, Röntgen, MRT, Biopsie
Röntgen, MRT, PET-CT, Biopsie, Anamnese
Skelettszintigraphie, Inspektion, MRT, Biopsie, Röntgen
Was sind typische Frühsymptome eines primär malignen Knochentumors am Kniegelenk?
Intermittierende Ergussbildung mit fokaler Rötung und Überwärmung mit sterilem Punktionsergebnis
Belastungsunabhängige Schmerzen mit schleichendem Beginn, die sich in Ruhe nicht bessern, begleitet von einer größenprogredienten Raumforderung
Anlaufschmerzen, Schwellungen und Einschränkung der Beweglichkeit v. a. bei Beugung
Zunehmendes Instabilitätsgefühl im betroffenen Kniegelenk
Rezidivierende Einklemmungserscheinungen und starke belastungsabhängige Schmerzen
Bei welchem Knochentumor ist das Auftreten einer sog. B‑Symptomatik am wahrscheinlichsten?
Chondrosarkom
Osteosarkom
Ewing-Sarkom
Osteoidosteom
Knochenmetastase
Welches radiologische Zeichen im konventionellen Röntgenbild spricht gegen eine hohe Aggressivität der Neoplasie?
Spiculae
Codman-Dreieck
Sunburst-Zeichen
Randsklerosierung
Kortikalisarrosion
Ein 17-jähriger männlicher Patient klagt über seit etwa 4 Monaten bestehende Schmerzen im Bereich des rechten Kniegelenks mit schleichendem Beginn. Die Schmerzen zeigen sich zunehmend analgetikaresistent und bestehen v. a. nachts und in Ruhe. Radiologisch zeigt sich eine unscharf begrenzte Läsion in der Metaphyse des distalen Femurs mit begleitendem Sunburst-Phänomen und Codman-Dreieck. Magnetresonanztomographisch imponiert ein inhomogenes Bild mit ausgedehnter Weichteilkomponente. Es bestehen keine vermehrte Müdigkeit oder Fieber. Welcher primär maligne Knochentumor liegt mit höchster Wahrscheinlichkeit vor?
Syovialsarkom
Chondrosarkom
Ewing-Sarkom
Osteosarkom
Multiples Myelom
Ein 52-jähriger IT-Informatiker (IT: Informationstechnologie) stellt sich mit einer unklaren Raumforderung am proximalen Humerus in der orthopädischen Tumorsprechstunde vor. Im Rahmen der radiologischen Abklärung von seit 6 Monaten bestehenden, progredienten Schulterschmerzen fand sich eine osteolytische lobulierte Struktur. In der bereits auswärts durchgeführten CT-gesteuerten (CT: Computertomographie) Stanzbiopsie zeigte sich eine primär hyalin-knorpelige Differenzierung. Um welchen der folgenden Befunde handelt es sich am ehesten?
Lymphom
Chondrosarkom
Ewing-Sarkom
Multiples Myelom
Metastase eines Prostatakarzinoms
Welcher primäre Knochentumor kann mittels Kürettage und Defektdeckung ("plombage") behandelt werden?
Atypischer chondrogener Tumor (ACT)
Dedifferenziertes Chondrosarkom
Osteosarkom
Ewing-Sarkom
Multiples Myelom
Wodurch ist das lokale Wachstum primärer Knochentumoren gekennzeichnet (MR: magnetresonanz-)?
Ein mottenfraßartiges Wachstumsmuster ist typisch für benigne Knochentumoren.
Eine Sklerosezone um das Tumorgewebe ist Ausdruck eines aggressiven Wachstums.
Eine Transitionszone ist charakteristisch für Malignität.
Permeatives Wachstum ist Zeichen einer hohen Wachstumsgeschwindigkeit.
Das beim Osteosarkom gebildete Osteoid ist nur MR-radiologisch sichtbar.
About this article
Cite this article
Scheele, C., Lenze, U. & von Eisenhart-Rothe, R. Primär maligne Knochentumoren am Kniegelenk. Knie J. 3, 185–195 (2021). https://doi.org/10.1007/s43205-021-00122-y
Accepted:

Published:

Issue Date:
Schlüsselwörter
Neoplasmen des Knochengewebes

Maligne Neoplasmen

Osteosarkom

Chondrosarkom

Ewing-Sarkom
Keywords
Neoplasms, bone tissue

Malignant neoplasms

Osteosarcoma

Chondrosarcoma

Ewing's sarcoma